Guest post by Inga McDermott BVMS MVetSci MRCVS.
In 2015, after spending 15 years working in small animal veterinary practice, I decided to embark upon an overseas veterinary volunteering trip. The intention was one month leave from work to visit India volunteering on projects teaching animal birth control surgeries to local veterinary surgeons organised through Worldwide Veterinary Services. I returned from this trip invigorated from my solo travel adventure and with a new sense of purpose and potential for my own veterinary work, and quickly realised this would not be a one-off trip. Where I had previously found barriers, I looked for solutions enabling further travel along-side my veterinary work at home. This led over the next few years to multiple volunteer trips in India, Thailand, a three-month sabbatical finishing in Nepal where I met Himalayan Animal Rescue Trust (HART), and a short teaching programme in a Nepalese veterinary teaching hospital.
During these trips I made many great friends and contacts which culminated in setting up our own charity, The One Health Foundation, which has been providing practical surgery training and skills programmes to veterinary students in Nepal. Over the following three years over one hundred and fifty students benefitted from their only experience of mentored practical surgery training, additional practical skills classes, and lectures, which were carried out alongside the sterilisation and rabies vaccination of free-roaming dogs.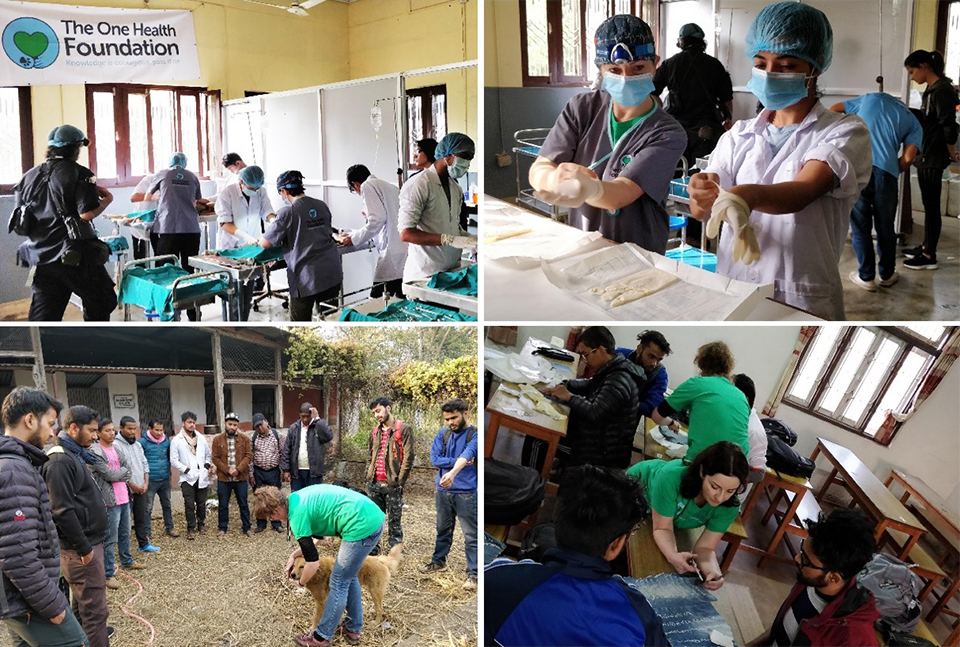 My colleague had completed the One Health distance learning masters through The University of Edinburgh and on discovering the related Conservation Medicine programme my interest was sparked to both improve my own knowledge and interest in conservation, and to widen the offering of topics we could share with teachings through The One Health Foundation.
The initial thought of returning to study was very daunting, but the options of flexible learning and tiered qualifications from certificate, diploma, through to the full masters encouraged me to apply for the course. The Conservation Medicine course has provided so many learning opportunities and in addition to the curriculum, has improved my writing, presentation skills, and self-confidence for teaching others. A key highlight was the 3-week residential course on Interventions in Wild Animal Health at Sariska Tiger Reserve in Rajasthan. This offered the chance to meet fellow students and study alongside wildlife vets from India in practical wildlife surveillance and management including training on remote drug delivery darting systems.
When I approached the final dissertation year I was able to draw upon many of my previous contacts and collaborations through travelling and volunteering, to carry out an overseas field research project investigating the seroprevalence of canine distemper virus in the free-roaming dog population surrounding Chitwan National Park, Nepal.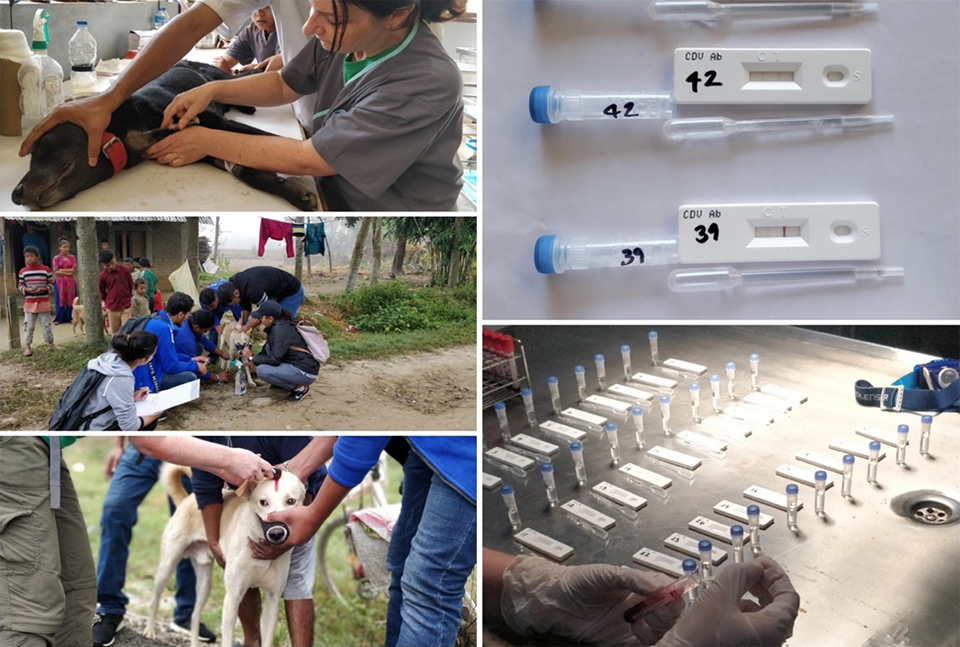 My dissertation project was both the hardest and most rewarding challenge I have undertaken and through it I have developed valuable skills in project planning, funding, risk assessments and ethical approval as well as dealing with hurdles when carrying out overseas work. Writing my final thesis during the covid-19 pandemic highlighted the vital importance of a One Health approach to both human health and for the conservation of endangered species and ecosystems. The pandemic halted plans to travel this year, but we have maintained engagement with veterinary surgeons and students in Asia via webinars on one health and conservation topics. I hope to continue to find ways to widen the scope of my veterinary career, to share what I have learned from the course, and deliver our charity motto 'Knowledge is contagious, pass it on'.
Find out more about the One Health Foundation
For more information please visit our Facebook page:
The One Health Foundation on Facebook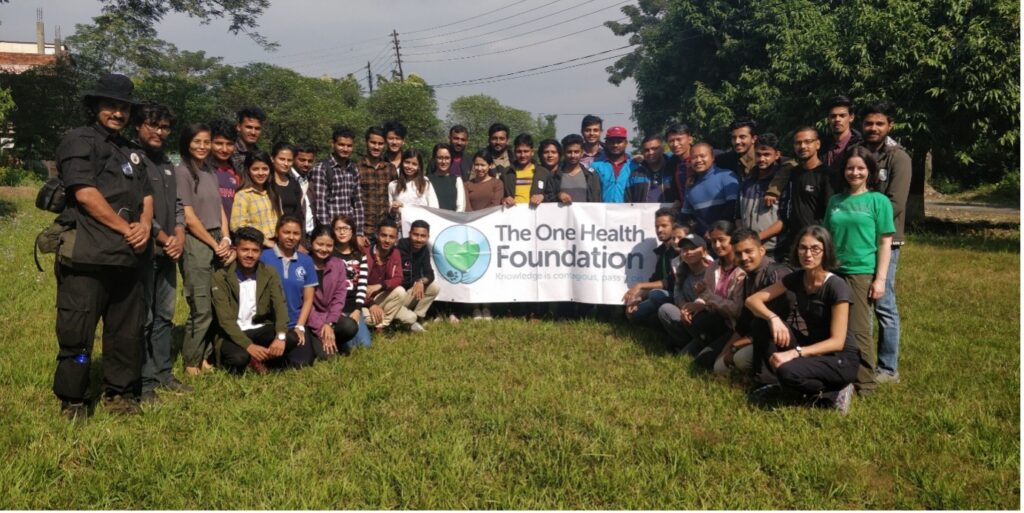 Online learning
Find out more about postgraduate online learning at the University of Edinburgh: