.
.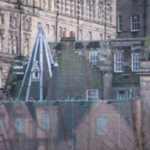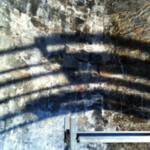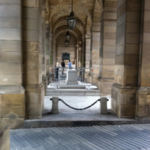 dwelling in the material city: rough to smooth, material economies and extravagances
Edinburgh World Heritage Site is distinctive for its spatially complex landscape situation – its unique architectural topography. EWHS is also materially rich. In its proximity to bare volcanic rock, excavated tunnels, basement rustication, and constructed bridges, passages, there is a palpable roughness; in its soaring cliff like elevations, friably decorated rooftops and civic interiors, there is delicacy and articulated smoothness.
This three-day event – consisting of one day of introductions, one day of recording, and a one-day design 'Charrette' – invites students and tutors to closely explore these material gradations, with an emphasis on constructional, social and environmental approaches to sustainability.
The Charrette, on Friday 19 February 2016, will bring together students of Architecture from ENSAP Bordeaux, and MSc in Architectural Conservation and Architectural Design students from ESALA, Edinburgh, to engage with faculty from both institutions, architects and heritage groups.
The event is organised in conjunction with  the Architectural Conservation Masterclass on Thursday, 18 February which is open to the public (details here).
The Charrette is a Pilot Design Research model funded by a Edinburgh School of Architecture and Landscape Architecture RKEO grant, the Scottish Centre for Conservation Studies and Rogers Stirk Harbour + Partners, Architects as well as EnsapBx (Ecole nationale supérieure d'architecture et de paysage de Bordeaux), GEVR and GRECAU.