I am bad on reflecting, It's something that is alien to me and feels kinda awkward however over the last year I have tried to challenge myself to try new things (sounds dodgy) with some of my peers (they will remain nameless) suggesting it may help (like a fart in an elevator).
So one year on from "reflecting" i think the easiest way is to rite myself a letter and tell Myles of 12 months ago what he has been upto.
Dear Myles
Dont waste your time watching the last Game of Thrones episode.
Starting again…………..
Dear Myles
is been a year and I think it's probably a good time to have a look at what you have been working on, changes, fun stuff, boring stuff and reflect (yip that doesn't sound like me).
A year ago you left the joys of central LMS (Blackboard), Turnitin and other established service teams to embark on a massive project called DLAS. You hadn't written a strategy paper yet or even considered the impact and practicality of AI in education however these will be some of your many achievements. You will have presented to VPs (and survived to eat the canapes), presented to strategy groups on subjects you haven't even considered yet, ran workshops on conversational interfaces (even one at the Zoo!) and been accepted to host a workshop at the ALT national conference in Sept.
You have been referenced in a JISC article about chatbots, created new relationships with cutting edge software providers (some of them inspiring some of them crazy).
Low points can include dreaded db conversations and the bson chat (its isn't an a big cow) however you have been honest and questioned things that you're not comfortable with nor understood (that no sql line in that meeting was a peach). AI was a big awakening for you and will challenge you however it will make sense, you dont need to know it all (it would be nice) however it's important to realise the hand off to more technical experts (which is not you) focus on the impact you can have by making it realistic, tangible and achievable.
You will blog, seems crazy but it's helpful, it's not for everyone however it will help calm your brain and make you reflect on what's going on. There will be points where it makes no sense and people will ask you to figure it out and you do. Just ask question, talk and sense check. Ask 1 time, 2 time , 3 time, just ask!
Confidence will come and go and your imposter syndrome will not vanish, within a few months it will dominate you however you start to manage it better and achieve some exciting goals which help. I know it can be difficult and in the coming months the tidal wave of information will be that, a tidal wave however it will calm as you learn.
It's been a challenging year however also exciting. You will sit in conversations with people that will blow your mind and be able to relate (which is scary but cool). You use the pedagogy word which is alien to you know but starts to creep in (transactional distance is used in documents you write along with quoting research papers………..you have changed!).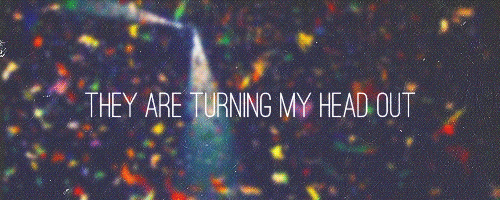 I think what I am trying to say is win or learn. It's a rollercoaster year. Finally, you have been lucky enough to work with some great colleagues who have both challenged and helped you throughout this year to help you achieve your head full of dreams.
Share