Spark Live!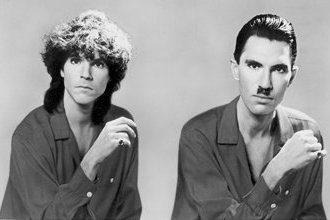 14th December 2022 – 10.00am  to 3.05pm
We are celebrating the special edition of Spark on Digital Education with an online event. The event is open to all UAL staff, students and external visitors.
The authors will give a short talks about their article followed by a Q&A. While we hope you can stay the entire day, you are welcome to drop in throughout.
Schedule:
10.00 – 10.10 – Welcome
10.10 – 10.40 – Teaching the Tangible Remotely
Clare Lomas (Head of Curriculum Development and Quality Assurance, LCF) & Maria Costantino (Lecturer in Cultural and Historical Studies, LCF)
This presentation describes the process of moving object-based learning (where students are used to seeing and touching objects) from on campus delivery to a fully online teaching experience.
10.40 – 11.00 – Embracing the silence: Introverted learning and the online classroom
Karen Harris (Intercultural Communications Trainer in the Language Centre)
Karen sets out three provocations that challenge established views about introverted learners (so called 'Lurkers'). These provocations ask us to question our assumptions about student engagement and participation in both the online and physical classroom.
11.00 – 11.20 – Digital hubs
Crimson O'Shea (Senior Lecturer in Womenswear Design, LCF)
Crimson describes the process of setting up informal meeting spaces in Microsoft Teams so that students could get together and develop a sense of community on their course.
11.20 – 11.40 – Decolonising the Arts Curriculum zines Blog page – the case for the analogue and the digital
Rahul Patel (Senior Lecturer – Academic Practice in the Teaching, Learning and Employability Exchange)
This presentation of the interrogation of Decolonising the Arts Curriculum zines Blog page makes the case that the scramble for the digital should not abandon the humanity and might of the analogue
11.40 – 12.10 – Belonging Through Compassion
Vikki Hill (Educational Developer (Attainment – Identity and Cultural Experience)) & Liz Bunting (Educational Developer: Academic Enhancement) (both in the Teaching, Learning and Employability Exchange)
We take compassion as our guiding principle – of reducing distress and harm – and have developed our website to bring to together different contributions that have helped to guide, shape and challenge our collective thinking about compassionate pedagogy and belonging. We will share the research and development and follow this with an open discussion.
12.10 – 12.20 – The Role of Agency in Student Wellbeing, Inclusive Curriculum and Social Justice Agendas
Ania Udalowska (Senior Digital Learning Coordinator, CCW)
Why is student agency so crucial and how does it link to student wellbeing, inclusive curriculum and social justice agendas? In this short pre-recorded video, we will explore key models and empirical evidence in support of student agency initiatives.
12.20 – 13:00 – Break
13.00 – 13.20 – Talking Higher Education: Starting a Podcast in the pandemic
Santanu Vasant (Educational Developer (Reward and Recognition) in the Teaching, Learning and Employability Exchange)
Santanu presents a case study describing his experience of setting up a podcast series aimed at professionals across the HE sector.
13.20 – 13.40 – share the paths': canals, graffiti and learning
Graeme Spurr (Academic Support Lecturer)
Graeme explores the connections between everyday graffiti seen in North London and students' drawings on PowerPoint slides in the 'liminal' online spaces before lessons start.
13.40 – 14.00 – "Seeing other examples has helped a bit": Using Padlet in academic English classes at the art and design university'
Dan Bernstein (Language Development Tutor in the Language Centre)
Dan discusses the use of Padlet as a collaborative tool when teaching English to overseas students on arts based courses.
14.00 – 14.20 – The impact of online learning on students of colour
Anu Roy (Digital Learning Coordinator, LCC)
Exploring how online learning affected students of colour through focus groups and provoking action plans to make it more inclusive
14.20 – 14.40 – Digital Pedagogies Open Studio: Disruptions, interventions and techno-empathy
Lee Campbell (Senior Lecturer Academic Support)
This presentation shares a recent project I have co-set up with UAL colleagues called Digital Pedagogies Open Studio which explores how to disrupt the digital space pedagogically and includes reflection to an iteration of the studio where I invited members of the UAL LGBTQ+ student network to experience a piece of live immersive storytelling via Zoom to generate a space of techno-empathy.
14.40 – 15.00 – Teaching in the Time of Coronavirus: A Study of Blended Learning and Online Teaching at London College of Fashion
Matti Juutilainen (Technical Co-ordinator: Learning Technology Support)
Based on interviews with tutors and technicians Matti looks at the issue of social presence through the lens of an established community of inquiry framework.
15.00 – 15.05 – Conclusion