/ / / / What is the MA CAT?
/ / / / What is the MA CAT?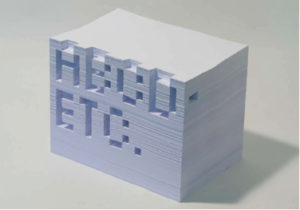 / / / / About
Established by Professor Neil Mulholland in 2001, the MA Contemporary Art Theory is a post-studio programme that supports the practices of artists and contemporary art professionals.
Our MA CAT encourages practices that are speculative and reflective, encouraging research on and in a range of media, sites and organisations. The MA CAT supports an applied knowledge of art now, grounding schooling in the practices of art and contemporary art theory as well as extra-disciplinary and intermedial approaches.

The curriculum is an innovative blend of projects, seminars and workshops. For assessment, you submit project-work designed to engage and develop new hypereconomies of contemporary art and its variety of media, technologies, images, artefacts, tactics, texts, cultural contexts and professional practices.
Who is it for?
The programme is aimed both at aspiring arts professionals and professional artists who want to develop a research-based practice by extending their practical, theoretical, organisational and economic engagement with contemporary art. It develops from a broad to a specialist understanding of the technical resources and validating contexts in which artists work today.
Our Philosophy and Values
A defining aspect of our theory programme is the emphasis it places upon speculative scepticism – not proceeding from the position of knowing what post-studio practice is; rather, being motivated by speculation on what it might be. We generate an atmosphere that supports mutual co-operation, a dynamic, intellectually ambitious environment in which staff and students can learn together. Our students generate and embody an assemblage of practices, combining process of production, translation and consumption.

MA CAT  students work collaboratively, therefore we are very eager to select applicants based on their ability to work well as part of a creative team as much as we are interested in their artistic and academic potential. We attract students  with very different backgrounds and experiences. The focus on building a supportive creative community, on the rigorous and experimental combination of theory and practice and the international profile of the student body makes our Masters programme unique.

A defining aspect of our Masters Theory programme is that it places emphasis upon questioning accepted notions of artistic production as a means of encouraging you to develop a highly ambitious research-practice. To this end, we seek to provide specialist support for students wishing to pursue research on and in established fields of contemporary art practices and theory while fully engaging with the ever changing context of emerging media and innovative forms of critical and organisational praxis.
Find out more:

Virtual Introduction to MA Contemporary Art Theory [LINK] 56mins
//// New Courses
The School of Art introduced two new courses as core components of the MA CAT programme in 2020/21:
Semester 1: Contemporary Art and Open Learning (taught fully in the open)
Semester 2: Contemporary Art + Anthropology
     //// What could you do?
The MA CAT will nurture the creative, organisational and economic knowledge required for a career in the contemporary art world that traverses the roles of artist, academic, art critic, producer and curator. The Theory programme is intended, equally, to bridge the gap between undergraduate and doctoral research, enabling you to prepare a successful application to a PhD programme. The MA CAT will also qualify you to teach studio art and theory in higher education.
Some of our Alumni include:
Dr Panos Kompatsiaris – Assistant Professor of Art and Media at the National Research University Higher School of Economics, Moscow, Russia.
Dr Tim Stott – Associate Professor in Modern and Contemporary Art History, Department of History of Art and Architecture, School of Histories and Humanities, Trinity College Dublin, The University of Dublin, Ireland.
Dr Deborah Jackson – School of Art PhD Programme Director, School of Art Co-Director of Visual Culture; Edinburgh College of Art Co-Director of Equality, Diversity & Inclusion, The University of Edinburgh, Scotland.
Dr Laura Edbrook – Lecturer in Fine Art Critical Studies, Glasgow School of Art, Scotland.
Dr Emma Balkind, Teaching Fellow in Visual Culture, ECA, The University of Edinburgh.
Dr Jake Watts, Teaching Fellow in Visual Culture, ECA, The University of Edinburgh.
Kristín Dagmar Jóhannesdóttir – Director of Gerðarsafn Kópavogur Art Museum, Iceland. Chair of International Council of Museums, Iceland
Claire Walsh – Assistant Curator: Collections, Irish Museum of Modern Art, Dublin, Ireland.
Rachael Disbury – Production Director at Alchemy Film & Arts Hawick, Scotland
James Clegg – Assistant Curator, Talbot Rice Gallery, The University of Edinburgh, Scotland.
Dr Tiffany Boyle – Co-Director of Mother Tongue
Dr Norman Hogg – Social Sciences and Humanities Research Council of Canada funded PhD Graduate, Concordia University, Montreal, Quebec.
Dr Dane Sutherland – Arts & Humanities Research Council Funded PhD Graduate, School of Art, University of Edinburgh. Director of Most Dismal Swamp (art and record label), London.