School of Art Friday Talks | ECA
School of Art Friday Talks | ECA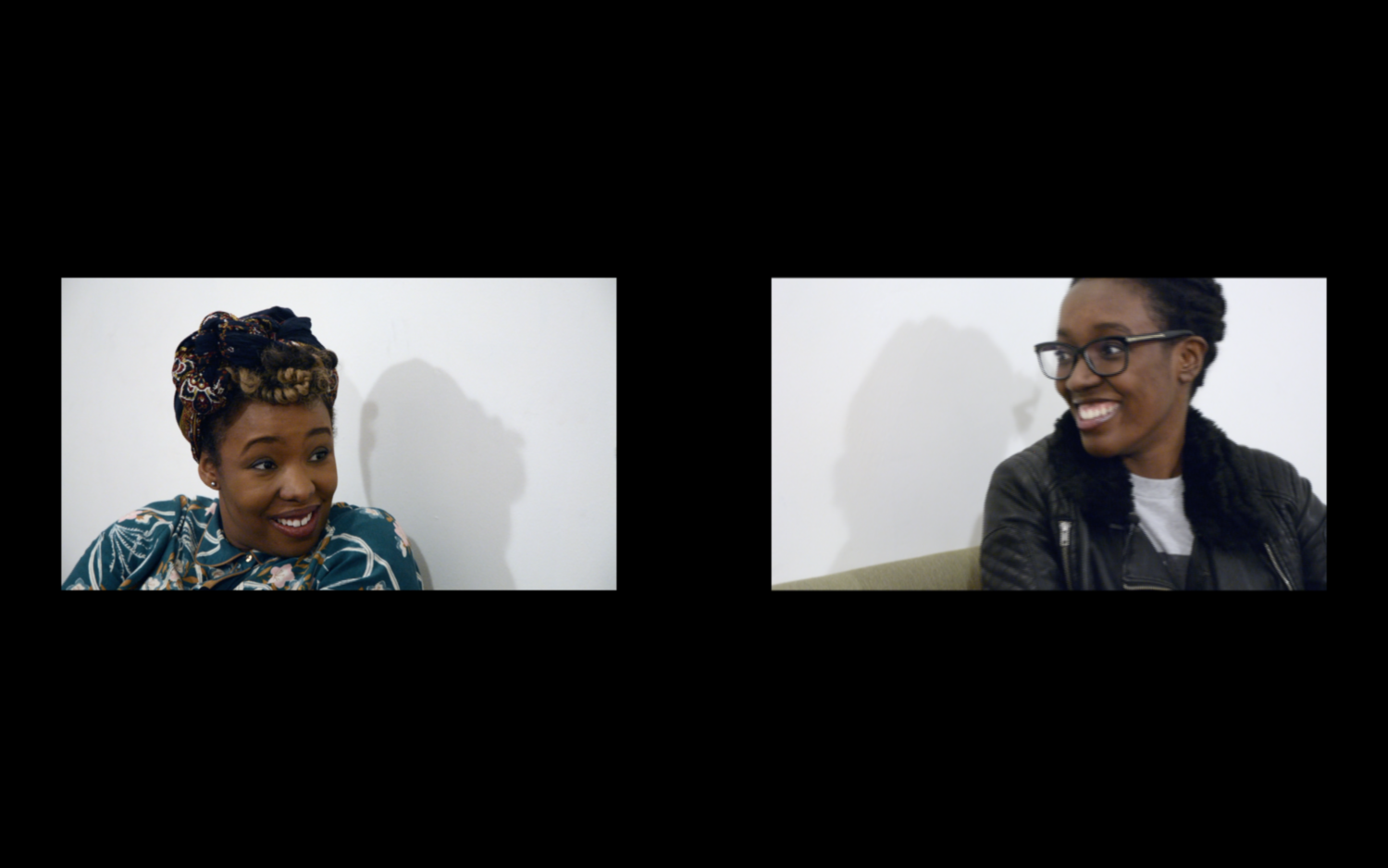 Header Image: © Beverley Bennett, Commissioned in 2017 as part of Philomela's Chorus, 'Amine' is a tapestry of voices reveals the multi-faceted complexities and experiences of what it is to be a black woman in the UK today.
All visiting lectures will be live and online:
For 2021/22, the School of Art is delighted to continue our a collaboration with the New Art Exchange in Nottingham, England. Our Friday Talks are a critical component of our programme, enabling CATs to engage with practicing artists, curators and researchers.
Semester 1
8.10.21 Beverley Bennett
http://www.beverleybennett.com
Beverley Bennett is an artist-filmmaker whose work revolves around the possibilities of drawing, performance and collaborative experiments with sound. Her practice is connected to multiple ways of making. The first of these is a concern with the importance of sound in art, the second is an investigation into the idea of The Archive and the third is collaboration. Frequently through socially political work with other creatives, fine artists, community members, young children, and their families, Bennett's practice provides spaces for participants to become collaborators. She provides a point of focus from where to unpack ideas around what constitutes an art practice and for whom art is generated. Bennett's current work, Simon Says/Dadda (2018-), is a collaborative research and development project towards the production of a new film, working with a community of black women across 4 regions in the UK. Previous projects include Yuh Figet Yuhself, Peckham Platform London, and Remote Connections, Cubitt London. Bennett's work has been shown nationally and internationally; venues include the CinemaAfrica Film Festival, Stockholm, Encounters Short Film Festival, Bristol, Wysing Art Centre, Cambridgeshire, Spike Island, New Art Exchange, Nottingham, National Gallery of Jamaica, Kingston, and Bluecoat, Liverpool.
Beverley Bennett  will deliver a live online lecture on Friday 8 October 11:30 – 12:30 via Zoom joining instruction below.
Join Zoom Meeting
https://ed-ac-uk.zoom.us/j/85743666843
Meeting ID: 857 4366 6843
Passcode: See MSTeams
22.10.21 Dominique White
https://cargocollective.com/dominiquewhite
5.11.21 Soukaina Aboulaoula
https://www.youngcuratorsacademy.com/people/soukaina-aboulaoula
Semester 2
21.1.22 Phoebe Collings-James
https://www.phoebecollingsjames.com
18.2.22 Fabian Villegas
https://www.contranarrativas.org/fabian-villegas
4.3.22 Cindy Sissokh
https://terremoto.mx/en/colaborador/cindy-sissokho/
(© 2017 Beverley Bennett)