Reading Time:
4
minutes
Ari Badlishah,  MSc Marketing student, has just finished her internship with us, which she started in October last year. She was Digital Marketing Intern for the Online Learning Marketing Team.  She helped promote the University's online masters programmes and free short online courses.  She is now working in the same team as a Digital Engagement Officer, so we'll look forward to seeing more blogging from Ari on the Online Courses blog.
It's been almost one year since I started my Digital Marketing internship with the University of Edinburgh's Information Services Group. Yet I have never once enjoyed the lovely views of Edinburgh Castle from the Argyle House office. I have never sat down at a desk next to my manager while she guides me on how to use a new software. I have never conversed casually with other colleagues besides a water cooler or a coffee machine – in fact, I have never seen them in person! The global pandemic has really changed so many of the ways we do things, and so many employees across the globe have had to suddenly shift to remote working.
Of course, there are several benefits to working remotely. Being able to wear comfortable pyjamas, less commuting, more time to attend matters at home, and being able to nap in your own bed for 15 minutes during lunch hour. However, there's no denying that it can be challenging, especially for those who have never had experience working an office job at all.
Here are some tips you can use to make the most out of a remote internship:
1. Discipline is everything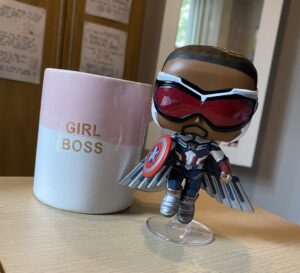 Without the hustle and bustle of the office, it can be hard to draw the line between work and personal life. Therefore, it is essential to be consistently disciplined. It may sound boring, but it's better than having to deal with chaos – especially if you're studying at the same time, like me!
One thing that many people find useful is having a regular morning routine, instead of jumping out of bed five minutes before turning on your computer. Get ready as if you were going to work in the office – e.g. having a nutritious breakfast, showering, wearing a nice outfit to get you into "work" mode.
After a while, you will learn how you work best from home, so create some clear non-negotiable rules for yourself and follow them. Some examples could be: making sure your chatty household members are aware that you're working so they won't disturb you. Or waiting until your lunch break to unbox a parcel that finally arrived at your door after weeks.
And of course – don't forget to take short breaks! Feel free to hug your pet or get some air between tasks. After all, work in the office isn't exactly 100% work – it also means chatting with co-workers and walking to the pantry to get coffee.
2. Practice good communication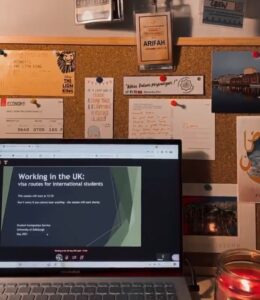 It can be challenging to start a new job from home where you don't have your manager or colleagues sitting within a few metres away from you. You may sometimes question whether you're doing the right thing. Because of this, it's super important to communicate effectively. For example, within my team, we would have regular catch-up meetings every week so that everyone knows what is going on.
Don't be afraid to ask for clarification if you're still unclear about something – there's no such thing as a stupid question! Constantly ask for feedback on your work. If emails and chat messages aren't cutting it, make a call if needed. For me personally, the "share screen" function on Microsoft Teams has been a lifesaver, especially when deciding with my manager on the arrangement of elements in posters!
3. Build personal rapport with colleagues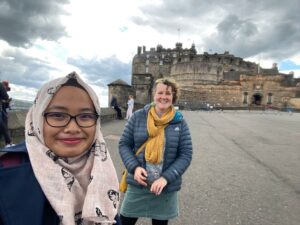 It's trickier to get to know workmates on a more personal level when working remotely. In the office you would be able to chat with people during lunch, in the lift, or even in the restroom – talk just happens naturally when everyone is in the same building.
So how do you build rapport in the online world where you have to specifically schedule video calls to see people's faces or hear their voices? It's an unnatural setting that most of us have had to navigate during the pandemic, and we are only human after all.
One good practice is to not immediately get down to business during meetings, but make time for a bit of friendly conversation or catching up. My team would make it a habit to discuss what we did during the weekend before starting on the agenda. One fascinating part of working from home is that you sometimes get a peek of your colleagues' home lives – from their pets to their plants! Once, we also had a virtual Christmas quiz that a former intern was invited to moderate, so that was fun.
There are also several virtual social events within the organizations that interns are welcome to go to. I don't work every day of the week, so I haven't joined too many gatherings outside of my team. However I have been to one ISG Reading Group meeting where we discussed privilege, and also attended a weekly department social gathering when my manager was on leave. These events are a great way to network with other colleagues, which I'm sure everyone appreciates can be difficult to do while working from home. Networking is crucial, especially in the early stages of one's career.
Lastly, try to meet up in person where possible, and in compliance with the government's current restrictions. So far, I've met my manager Lauren in person twice. We've had some nice walks around Princes Street Gardens and even up to the castle!
Remote or hybrid working is likely to become more normalized, even post-pandemic. I hope these tips are helpful to those of you who will start or have started working remotely!