Reading Time:
3
minutes
Hazel is the Digital Media Assistant Intern and is responsible for making promotional videos for some of the Ed Web Services and self-enroll courses that are available for staff with the aim of explaining the system and services better to encourage higher usage. She enjoys her job because it allows for creativity and also loves singing, dancing, cooking and has just recently starting learning the ukulele!
---
"It's summer again!" This was what I thinking as I finished my semester. Then what? What should I do this summer? I wanted to make myself useful and gain some experience, which led me to browse for internship opportunities, and fortunately, I was accepted as a Digital Media Assistant Intern under Learning, Teaching and Web services (LTW)!
Impacted by COVID-19, the ways in which we learn and work have changed drastically. As a student, I'm not really a big fan of online learning but to my surprise, I have enjoyed my remote-working internship experience. Here are the top five things I like about my internship experience, and I hope some of that resonate with yours too 🙂
1) Have my own input and make things happen!
I'd never really had any internship experience before I joined. From my what my friends said, they described it as more of a rigid form of working, which means managers tell them exactly what they need to do and manage all the tasks with frequent reporting. It seems like it curbs much of their own creative input into the work as they are only following what they are asked to do.
However, my internship experience is totally different! To my surprise, I am given a plethora of opportunities to have my own input in creative tasks. For example, I initiated ideas of the video storyboards and the design of them. The fact that most of them were accepted truly makes me feel empowered as my manager and colleagues trust my skills in making the videos happen.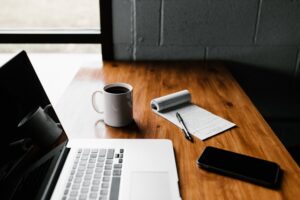 2) Effective communication
Since the internship is entirely remote, we have used different methods of communication. Making use of Microsoft Teams and Outlook Email functions facilitates effective communication and avoids long-winded boring meetings (which usually happens in a physical setting). With all the technology available, it makes Working from Home possible and seemingly more effective, saving travelling time and speeding up work productivity. Therefore, although we cannot see each other physically, I am still able to communicate with my line manager and other team members easily on a weekly basis and get things going.
3) High flexibility (time management skills are required!)
My internship experience is very flexible with the whole project timeline. I can take on the role to plan when things should be delivered and manage when I should sort out the ideas, video storyboards and drafts, etc. This has certainly strengthened my time management skills, as I have to ensure that I am not falling behind the schedule and the project can progress swiftly.
The high flexibility also enables me to schedule other commitments around it. This allows me to achieve a good work-life balance during this period. I know that having an unexpected flexibility with time might seem to be a bit too good to be true, but to be honest, it does require a lot of self-control and time management skills!
4) Gaining diverse skills
It is a pleasant surprise to be able to gain other skills outside of what I've already learned! My project requires collaboration with other team members in the project and that has enabled me to learn so much more in other aspects, such as content writing, visual design, persona creation etc. These are all valuable opportunities and relevant skillsets that will be very helpful in a workplace. The fact that I can gain all these diverse skills makes the whole experience much more fulfilling!
5) Supportive environment
Last but not least, I've got to say I'm so grateful to have a really supportive manager that has kindly guided me all along. My colleagues have been really welcoming and encouraging with what I have done. Also, other team members in LTW have helped me so much with their constructive feedback! This whole working environment is surely a great add-on to this internship experience as who wouldn't love to be surrounded by smart and friendly people?
---
I'm certain that some of you may have a similar/ different internship experience according to your own department/ projects. Feel free to comment down below and share yours too! 🙂
(Photo by Andrew Neel on Unplash)