Reading Time:
5
minutes
I'm Rosie, the Assessment Service Intern within DLAM (Digital Learning Applications and Media) and also the summer editor of this blog. My assessment role centres around testing and creating support material for anything assessment based within Learn (e.g. Turnitin). I just graduated in French and Spanish, I'm going on to do a Master's at Heriot Watt next year and in my spare time I love to cook, bake and try out new restaurants (anything involving food, really). 
---
As the summer editor for this blog, I was looking for inspiration for new posts and I stumbled upon a blog written by an intern last year, Mew, in which she talked about the best places to get lunch in and around Argyle House. If you didn't know, Argyle House is on Lady Lawson Street in Edinburgh and before the pandemic, is where many ISG Interns would work. Although I am a little bit jealous, with this year obviously being rather different, it's a great opportunity to start experimenting in the kitchen and to learn how to create and replicate some of those exciting meals from home.
I'm sure I'm not the only one who, having recently started working from home full-time, has found it hard to have motivation to make healthy, exciting lunches every day and who has found themselves, on more than one occasion, scoffing some biscuits, a banana, a cup of strong coffee and calling it lunch. For me, lunch is such a huge part of the day – an hour to break up the 9-5 and a chance to get away from my desk and for my eyes to get a break from the screen.
At the same time, what I'm looking for in my lunches is not something extravagant that is going to take up most of my hour; I want something quick and easy, but also delicious, that I can enjoy while reading a book or chatting to flatmates. Therefore, the purpose of this blog post is to help all of us here – myself included – make lunchtime more exciting and satisfying.
I have tried to create a list of simple and tasty lunch ideas that won't take too long to make and, another bonus if, like me, you're not lucky enough to have a dishwasher, shouldn't involve too much washing up! These recipes are versatile and are easily adapted to any requirements you may have.
Avocado Special
This recipe truly deserves its place at the top of the list because it is so easy to make and you can add anything to the basic ingredients below to jazz it up in any way you like.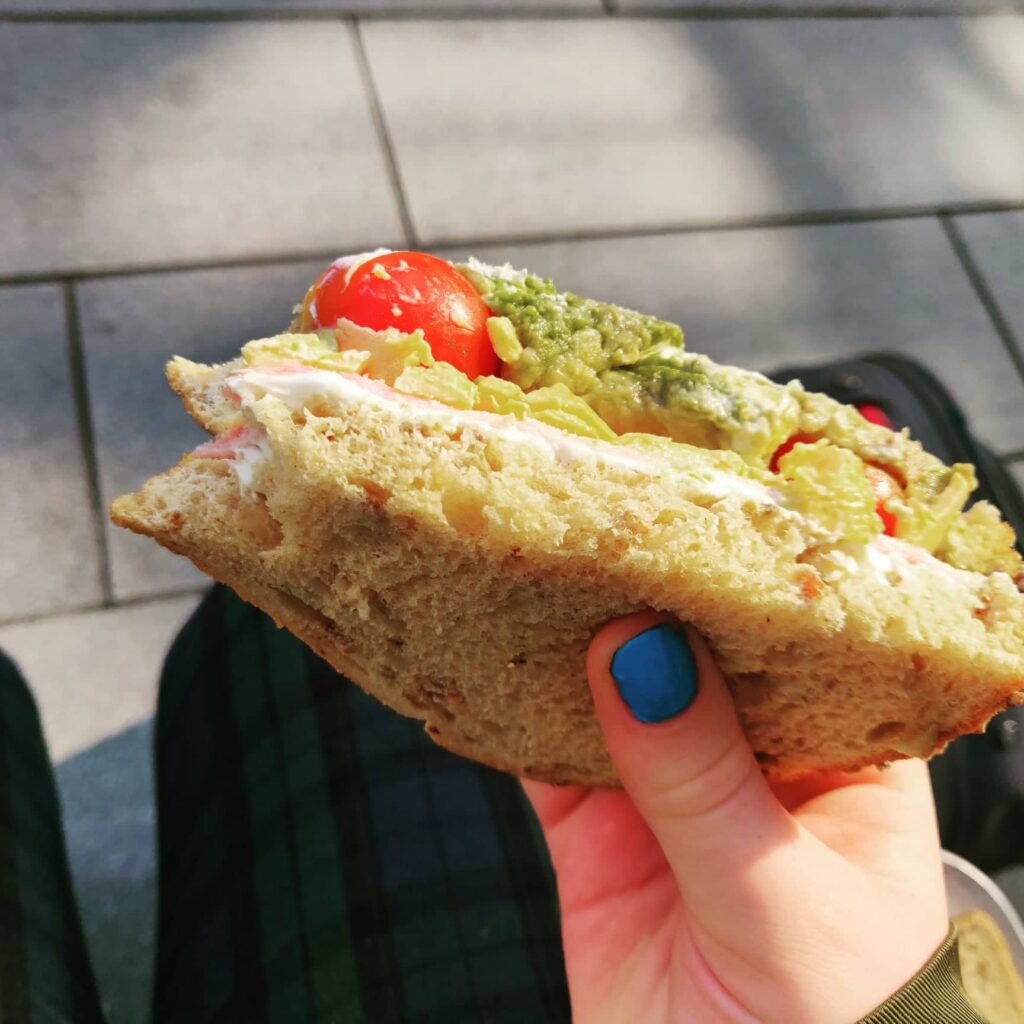 You can also easily make a large batch of this by doubling/tripling the ingredients and keep it in the fridge (the lime juice stops the avocado from going brown).
Time: 10 minutes /// Serves: 2
Here are some ways I recommend serving it:
On toast – if you want to treat yourself, sourdough bread goes perfectly with avocado, but any bread would work.
On a bagel – my personal favourite are the New York Bakery co. sesame bagels (often on offer in Tesco for £1).
In a wrap – spoon some of the avocado mixture onto a wrap or two and put them in the toastie machine/fry them.
With a salad – if you're looking to make the meal even healthier, this works well mixed in to some salad leaves and some of your other favourite veggies.
Ingredients:
1 avocado
3 tbps cream cheese (or dairy free/vegan alternative)
Juice of half a lime
½ tsp paprika
Large handful of cherry tomatoes, halved
Grated cheese (optional but highly recommended)
Salt and pepper to taste
Method:
Mix everything into a bowl! Easy as that.
Extra toppings:
Chorizo
Smoked salmon
Fried/poached/scrambled egg
Ham (Quorn ham chopped up into little squares is a personal favourite) 
Bruschetta with tomato, garlic and basil
This recipe is similar to the one above in that you can easily make it in bulk and pop it in the fridge, as it will keep well for a good few days. This recipe is also vegan. It's refreshing and ideal served on your favourite crusty baguette/crackers/bagel – perfect for a summer's day.
WARNING: high risk of garlic breath. It's a good thing we work from home!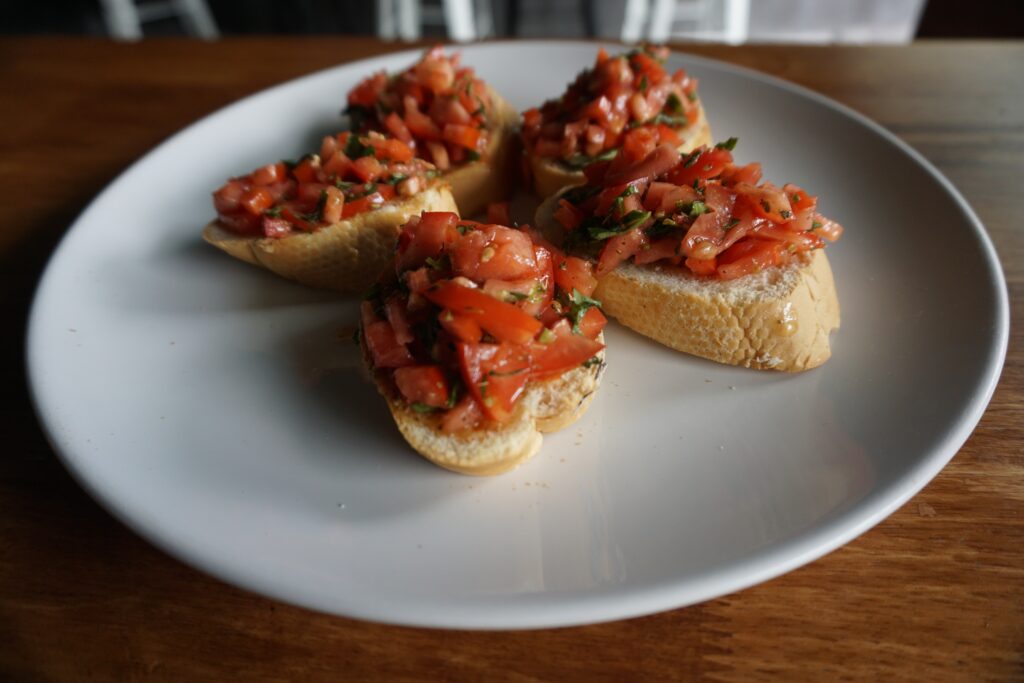 Ingredients
½ small red onion, finely chopped
Around 500g tomato (you can use any kind of tomato, beef and cherry both work well) chopped into small pieces
2-3 garlic cloves, minced
Handful of basil leaves, chopped, (here, fresh leaves really are essential – dried basil often has a very different taste). One growing pot of basil from Lidl is 48p.
30ml balsamic vinegar
60-80ml extra virgin olive oil
Crusty bread/baguette
Method:
Do all your chopping, mix together with salt and pepper to taste and then serve on your bread of choice, toasted.
Additional ingredients:
Mozzarella
Pesto (highly recommended)
Bougie baked beans
As a student, I know what it feels like to be faced, when hunting in the cupboard for something quick to have for lunch, with a selection of unappealing tins staring back at me. It always seems like a good idea to buy the non-branded baked beans, trying to be frugal, but that idea doesn't always correlate with my rumbling stomach when it's time to eat them…
However, do not fret because this recipe will zhuzh up any tin of baked beans – no matter how cheap they were.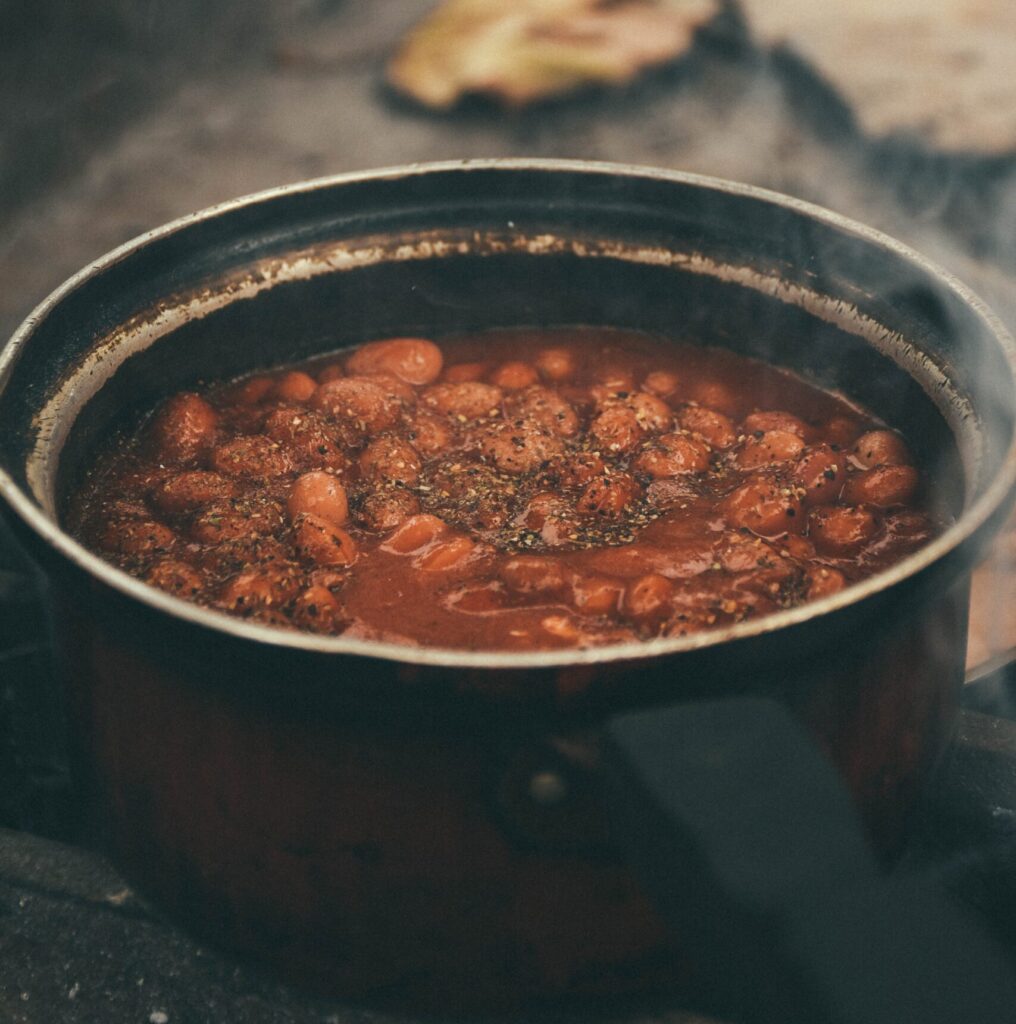 Ingredients:
Splash of oil
1 tin of baked beans
Large handful of diced pancetta/chorizo/veggie bacon
1bsp mustard
Generous splashes of Worcestshire sauce
30ml white wine vinegar
1bsp tomato puree (ketchup would work fine)
1bsp black treacle
1 tsp sugar
1sp paprika
½ tsp chilli powder/flakes (optional but great if you like a bit of heat)
Salt and pepper to taste
Method
Fry the pancetta/chorizo/veggie bacon in a little oil (if you're using chorizo, you don't need to use oil) gently for around 5 minutes, then add all the other ingredients, simmer for 5-10 minutes to allow all of the flavours to combine. Serve on toast, with a baked potato or it is also delicious topped with a fried egg!
---
I'm sure that, by now, your mouth is watering at the sound of these three delicious recipes and therefore I'm going to leave it here for now and will add a few more recipes in the weeks to come. In the meantime, enjoy!
(Photo by Adam Bartoszewicz on Unsplash)
(Photo by Chris A. Tweten on Unsplash)
(Photo by P.O.sitive Negative on Unsplash)