Reading Time:
3
minutes
So, what do you actually do?! 
To be honest I'm still not 100% sure but I'm loving it. Work life ain't so bad after all (touch wood). I wasn't sure what to tell you about in my first ever blog (you'd never know it from the high quality content that's about to follow) so I've decided to give you my top 3 highlights so far…
1 – The flexibility of my work 
This year is the third and final year of the lecture recording program before its integrated into 'business as normal' (as the pros would say). Which basically makes me a glory hunter coming in at the end of the program when everyone's chilling out and getting a pat on the back for all the amazing hard work they've put in. So far work has been really interesting and I have the capacity to be creative to bring some final ideas to keep the legacy of the lecture recording program going.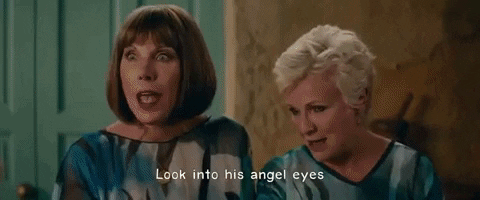 So OBVIOUSLY I took advantage of this and went to a GIF workshop (with free coffee?). It was tots worth it as you'll see and there was no better film to use for my first GIF attempt…
I'm currently four weeks into the job and have already been exposed to so many different learning opportunities – from focus groups concerning data use, workshops to improve my use of technology and even coaching from the other interns on how to play love letters at lunchtime (of course I won on my first attempt). The freedom in my role can be a challenge at times, I'm often unsure what to do or if I'm even doing it right, but I believe I'm making the most of this by learning anything and everything I can (OK I admit it, I'm a keen-o).
2 – My Teamies 
I'm struggling to put into words what I think of Lorraine and Kaite, maybe Gaga could help describe them for me…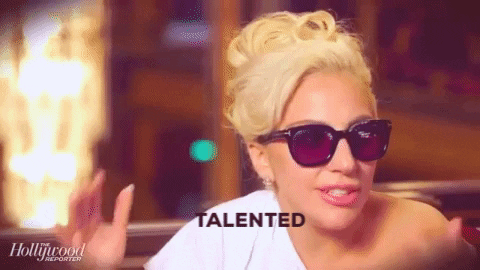 The start of this internship has honestly been fantastic thanks to the people I'm working with. From helping me develop professional work skills to having interesting 'meetings' which actually consists of us sneaking off for ice cream in the sun (shh), every day is a learning day with them. Networking in the office and hearing everyone's life stories have opened up my eyes to how endless everyone's amazingness truly is. I'm not taking anything for granted and I'm very thankful for all the opportunities this internship is opening up to me (wow let's move on from that soppiness, apologies).
3 – The shared love for food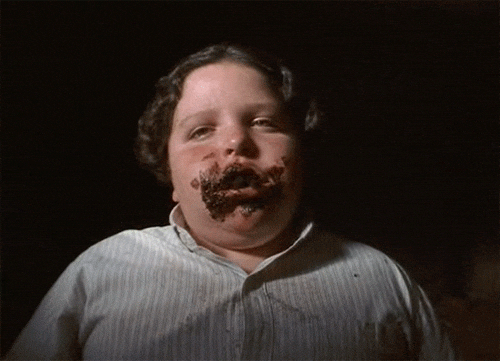 They say that a good way to bond with people is over a common interest and what better interest is there than food. Sconefest Friday was a mad one in the office, I'll definitely be looking out for a baked bean scone next month (go to Tasty Buns now if you haven't already…RUN!). And our chocolate themed bake-off was as tasty as it sounds, and yes I 'consumed the entire confection'.
Finally I've discovered how to create QR codes (cool right?). So take a well needed break you wonderful human to scan this and scroll through the page (like I've just been doing for the past hour).