Reading Time:
5
minutes
---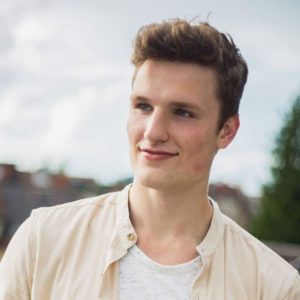 Kalvin is the Website and Communication placement student at IS  from Napier University. When he is not gathering cookies (not the edible ones, you fool), he practices his stunning Irish accent. 
---
Background Story
I was very enthusiastic the first time I heard about the opportunity of doing work placement instead of my third year in University.
Our program leader encouraged us to do one as it promoted the acquisition of valuable soft and hard skills and led to an explicitly higher employability rate after graduation (over 95% of alumni who did a placement get a job after graduation within 6 months).
I had also browsed through the Napier website and read about experiences from students who have done a work placement. All of them were positive, preaching the same benefits I had heard from my module leader already. Plus, all of the students in the pictures on the placement website seemed happy and confident that this was the best choice they could have made.
In short, it had seemed like a sensible idea to dedicate my third year to a work placement to gain experience in a field that I will potentially work in.
Throwback to reality
The realisation that committed a 9 -5 job for a year came a few days before the placement.
I ended up concluding that I wouldn't look as energetic as the student on the picture waking up at 7am every day. Doubts of my qualification for the job started to appear because I had never worked with the programming language Python spoken of in the vacancy. Not to mention, I wasn't sure if I even wanted to become a programmer.
The thing that stressed me out the most was that I would commit to this particular work for a year.
In my opinion, University life spoils students a little because of it being optional for each individual to attend lectures, societies or clubs.  What generally counts is if you pass your exams which gives each student a lot of individual freedom to structure his/her priorities around life.
Don't get me wrong, I think having this time in your life is very important and encourages people to develop their personalities and find out their standing in life. However, it is easy to forget sometimes that this is not how the real world works after graduation and that there are certain things you have to do regardless if you are comfortable doing them or not.
The 9 to 5
I realised quickly how different a 9-5 job is in comparison to the university life. I have to say that my first 3 weeks differed a lot from my overall placement experience so far.
For my first 2 weeks, I got assigned Adam as my mentor. He was the placement student that I was going to replace. He brought me closer to the different technology that Information Services was using and gave me a brief introduction into the different programming languages that I was supposed to work with throughout that year. He was also the "go to" person for me at that time if I had any questions.
Looking back, I have to say that this system made settling in to the company so much easier.
The most unpleasant thing about the first few weeks was coming to realise how little time I had for other activities outside of work. Maintaining a social life on the side has never been more challenging for me.
After Adam left I got assigned my first project with another intern that we are currently still working on. The purpose of the project is to create a tool that scans the webpages on EdWeb and lists all the cookies that are being set on the site.
The need for this tool arose when the implementation of the General Data Protection Regulation law came into effect in May 2018. After gathering the cookies from EdWeb our tool is supposed to show which of them are GDPR compliant and which ones aren't to ensure that UoE website is in conformity with the law. I'm not talking about a cookie recipe in case someone didn't get it by now.
What I value the most about the placement so far is that I'm actually getting to do work that matters. I can see the benefits that the UoE will get out of it which is a bigger motivation than having to write the twentieth coursework on the "effect of supply chain management on the economy" at university.
The biggest downside that I had experienced about my 9-5 in the first few weeks being the lack of time actually ended up having its perks as well. It forced me to schedule my time in advance and set priorities for the day. I started to go to the gym before work which is something that I had wanted to do for the last two years at university. It never worked because I set about 20 alarms, so I could abuse the snooze button and "save" some sleeping time before actually standing up.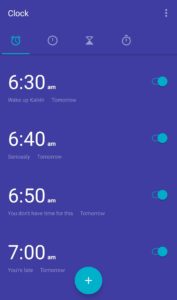 I know that I'm not the only one who was doing it so if you happen to be one of those people as well. Stop doing it and you will feel much better once you're out of bed. You can thank me later.
The Interns
One of the biggest perks of working at the UoE was having a lot of likeminded individuals among each other.
I'm talking about the interns who are all over the place in Argyle House. I got to know a lot of them in the first week and had lunch every day with them ever since. It was interesting to see all of them coming from very diverse backgrounds with totally different degrees and still working for the same association. You learn a lot in such an exotic environment which is why I challenged myself to write down the three most valuable things I learned through the conversations that I had with the interns at lunch:
A pickle is a cucumber that was pickled in vinegar or brine (could change the outcome for the next job interview at a restaurant)
You can actually get a job with a history or arts degree (illuminati confirmed)
When sharks eat, they swallow their prey whole: they use their teeth only to hold onto their prey. The only exception that scientists know of is the cookie-cutter shark. This type of shark is small and takes a round, cookie-shaped, bite out of its prey (actually haven't heard any of the interns mentioning this fact before but this fact perfectly correlates with the cookie tool).
Apart from work I also met up with the interns almost every weekend for a few casual drinks (or a bit more). I was really happy that there was always someone in the group who volunteered to have a flat party and invited everyone along.
This helped to create bonds that will last even when they go back to university. I need to note though that organising a club night out with these people turn out to be very difficult. There is definitely some improvement needed.
Final words
In conclusion I can say that I'm very happy with the placement experience I had so far. I can definitely say that I learned lots of valuable skills. Of course, doing your third year at university is probably easier than a 9 – 5 job. But the skillset that you acquire through a placement is something that is almost impossible to gain as a student.
Even if you conclude after a year that the field you were working in is not what you want to pursue in the future it's better realising it then than after graduation.
It's usually the uncomfortable choices in life that enable you to grow as an individual.