Reading Time:
2
minutes
---
Ben is a programmer studying Computer Science at The University of Edinburgh, specialising in back-end web development. He spends his spare time programming, watching TV shows, and discussing politics over a cuppa. He is spending his summer working on MyEd as part of the Web Interfaces Team.
---
Most people won't be interested in how I fixed a bug so instead I'll talk about some of the design work I have been doing.
One of the first things I did with Qais (also a MyEd developer intern) was a reimaging of MyEd. We imagined a simpler cleaner design would allow users to navigate the interface faster. The today tab includes content that is relevant right now such as your timetable for the day. Overall we removed a lot of the things we didn't find useful.
The other design work I have been doing involves the events booking widget on MyEd. By the way if you (like me) didn't realise how many events the university has going on, check them out! Currently the events are shown as one long list.
We have been thinking of making it more discovery focused, showing a few events based on events you have been to before. For example if you went to one of the Wikipedia events that are going on right now, you might be interested in the another one.
As the internship is coming to the end hopefully some of the things I have been working on can make their way onto LIVE MyEd.
This would include a rewrite of analytics code and 2 portlets that merge the functionality of several existing portlets. Most of my time is spent designing components for the future of MyEd, I have attached all the components bellow. Their are ~70 components and variations.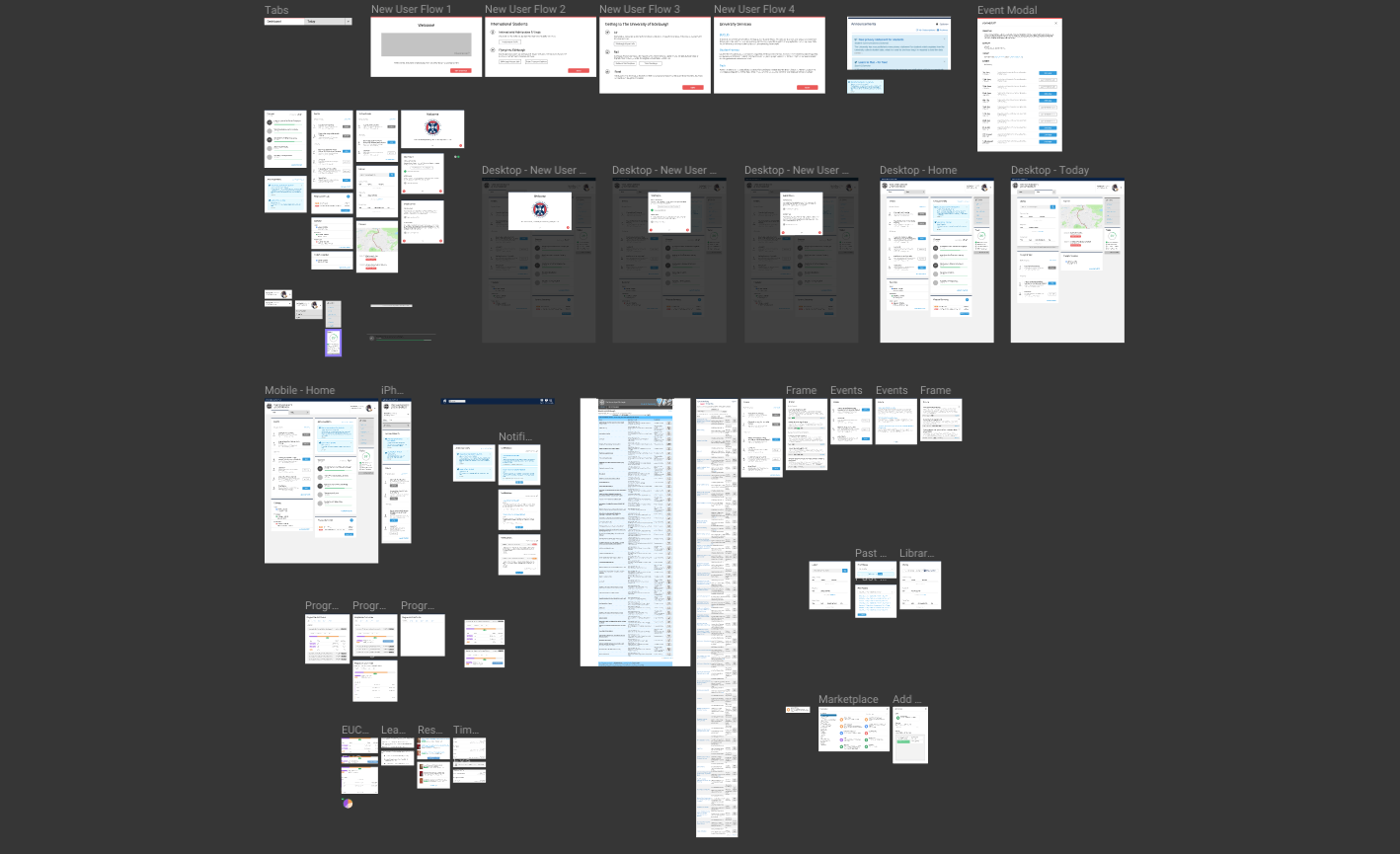 Myed design components
The past week I have been working on a proposal for a version 2 of the events API
, the API that serves all the events on
events.ed.ac.uk
. Its been a challenge, since its not something I have done before. Typically for my personal projects the specification would develop as the project evolves, whereas in this instance the specification comes first.
I am not sure whats next. Probably not more features at least not for current MyEd, theirs not enough time to finish anything. Hopefully some more design work so I have plenty to talk about for my final presentation!