This blog post is written by Tristan Craig, a first year student studying Ancient & Medieval History. Tristan is also an SRR Volunteer.
As a first year student – who will openly admit to still finding his feet – the first few weeks at University were fantastic, but certainly a bit overwhelming; the phrase 'hitting the ground running' feels very appropriate! Amongst the wealth of information given, resource lists to tackle and spaces to navigate, finding somewhere to study between lectures was a high priority for me.
Whilst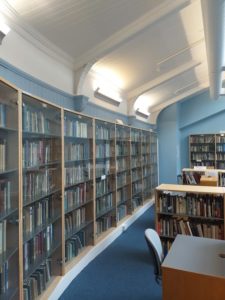 the Main Library boasts fantastic computing and study space across several floors, it can get busy. Very busy. It is an invaluable resource and one I regularly visit to loan books, but a quieter place specifically for HCA students was exactly what was needed – and is exactly what the Student Research Room offers. Set within the William Robertson Wing, it boasts tables for individual study, computing and printing facilities, as well as nine book collections within the fields of History, Classics and Archaeology. There are also a range of journals and other publications all for students of this School to utilise. It may only be Week 4 of my studies, but I have already found texts I wasn't able to access at the Main Library and several more I otherwise may have missed.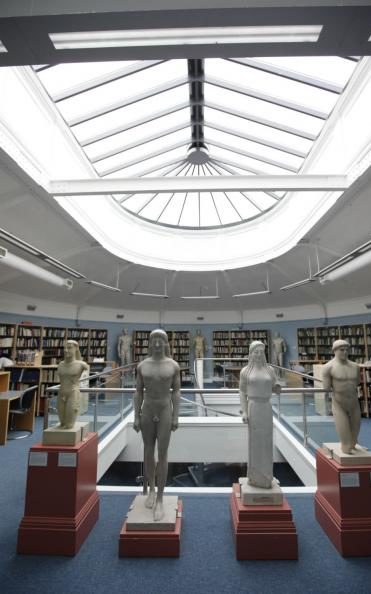 It's a brilliant resource and one which we're incredibly fortunate to have within our School, which is why I was so keen to volunteer there once a week. First years who, like myself, are still finding their way around the University may not even be aware of exactly what the SRR is and all that it can be used for. I'd really encourage my year group cohort to visit and make use of the space; if nothing else, it's worth seeing for how beautiful it is!