Postgraduate student life: Semester 1 Wrap Up
Postgraduate student life: Semester 1 Wrap Up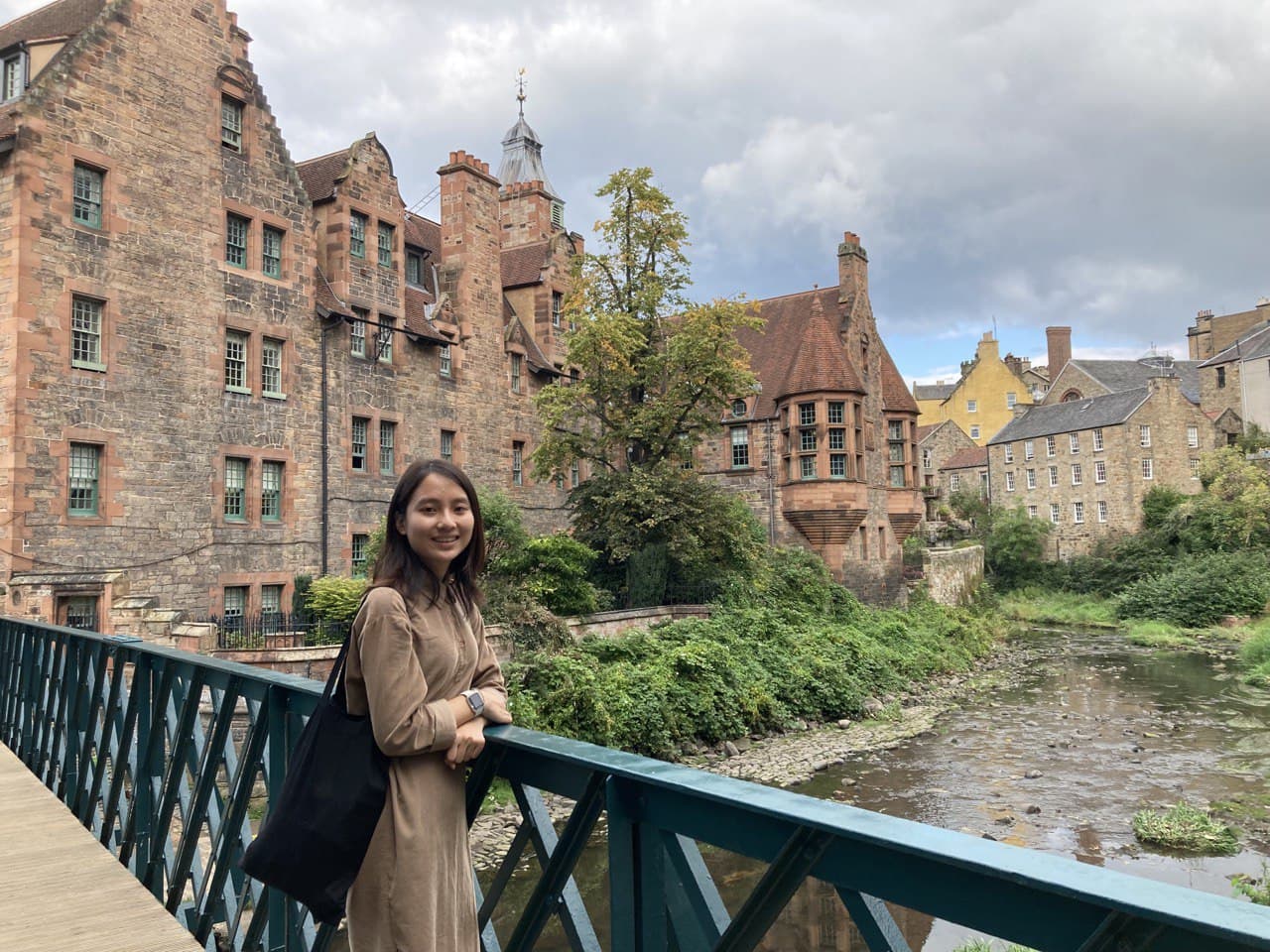 Reading Time:
3
minutes
By Nancy, MSc Energy, Society and Sustainability 
Time really flies in semester 1 for an international student trying to settle down in a new city and strive as a postgraduate student.
Here's a little wrap up of my Semester 1. I hope it may ease your worry if you are exploring to head on the same journey!
1. Getting used to the time zone
As an international student, settling down in a new city took a lot of work. The first challenge is jet lag. Luckily, I arrived in the city way ahead of the first day of school, and it gave me plenty of time to adjust. It took me a week to get back to a normal dining time and sleeping schedule. The time zone also affects how you connect with family and friends. For me, Hongkong is 8 hours ahead of Edinburgh. When my day is over, my family and friends back at home are just getting to sleep. And don't forget to adjust your clock when it comes to the end of daylight saving time in late October! You will find the best pattern to stay connected with everyone eventually.
2. Hybrid Learning and self-motivation
As covid-19 is (sadly) still around, the hybrid learning method is delivered for all of my courses in Semester 1. Some courses are taught in-person, some online through Teams/Zoom, and some online pre-recorded lectures. In the beginning, I felt insecure and worried about not making friends or falling behind. Thankfully, it turned out less horrifying than I imagined. The key here is self-motivation (for hybrid learning and postgraduate study!). As you will have flexibility with the courses, make sure you schedule reading time and lecture time in your diary and get prepared for the seminar sessions of the course.
3. Exams and/or Assignments
Semesters always end with an exam period. Depending on the courses you take, there might not be exams for you, but of course, you will instead get final assignments for reflecting on everything you've learned in the semester. These often carry heavy weighting towards your overall grade for the course. The semester 1 courses end simultaneously, so you may have overlapping deadlines and exam time. With all the readings and research you have to do, make sure to plan ahead so that you struggle less when the time comes!
4. Everyone is here to help
Adapting to a new environment takes time. If you come here on your own across the globe, you may have moments of feeling alone in this journey, particularly when doing the readings and having online classes in your room. The new postgraduate experience in Semester 1 can be overwhelming, especially when no family and friends are around to support you. In the welcoming week, I was delighted to learn that the university provides a Personal tutor system, where you can meet and talk to a staff member for academic guidance. The Student Association also provides the Advice Place where you can look for all kinds of information you need and the channels to seek help.  Don't forget there are people you can turn to! 
5. Found my favourite spot in Edinburgh
I always enjoy exploring neighbourhoods and visiting cafes in my free time. It is also the way to find a sense of belonging in the city! There are many exciting and diverse neighbourhoods in Edinburgh to explore. Taking days off and weekends to wander around, I recently found my favourite cafe in Morningside. Their excellent coffee and music choices just bring me so much comfort. There is a lot going on in the first semester but don't forget to relax! It's important to have fun, to go out, find your favourite place and do more than just study!
Useful links
School of GeoSciences Website: www.ed.ac.uk/geosciences
Postgraduate Taught Study at The University of Edinburgh: https://www.ed.ac.uk/geosciences/study/degrees/postgraduate-taught
More blog posts you might like: https://blogs.ed.ac.uk/geosciences/category/postgraduate/
Social media: https://linktr.ee/schoolofgeosciences 
Share