You've graduated! Now what?
You've graduated! Now what?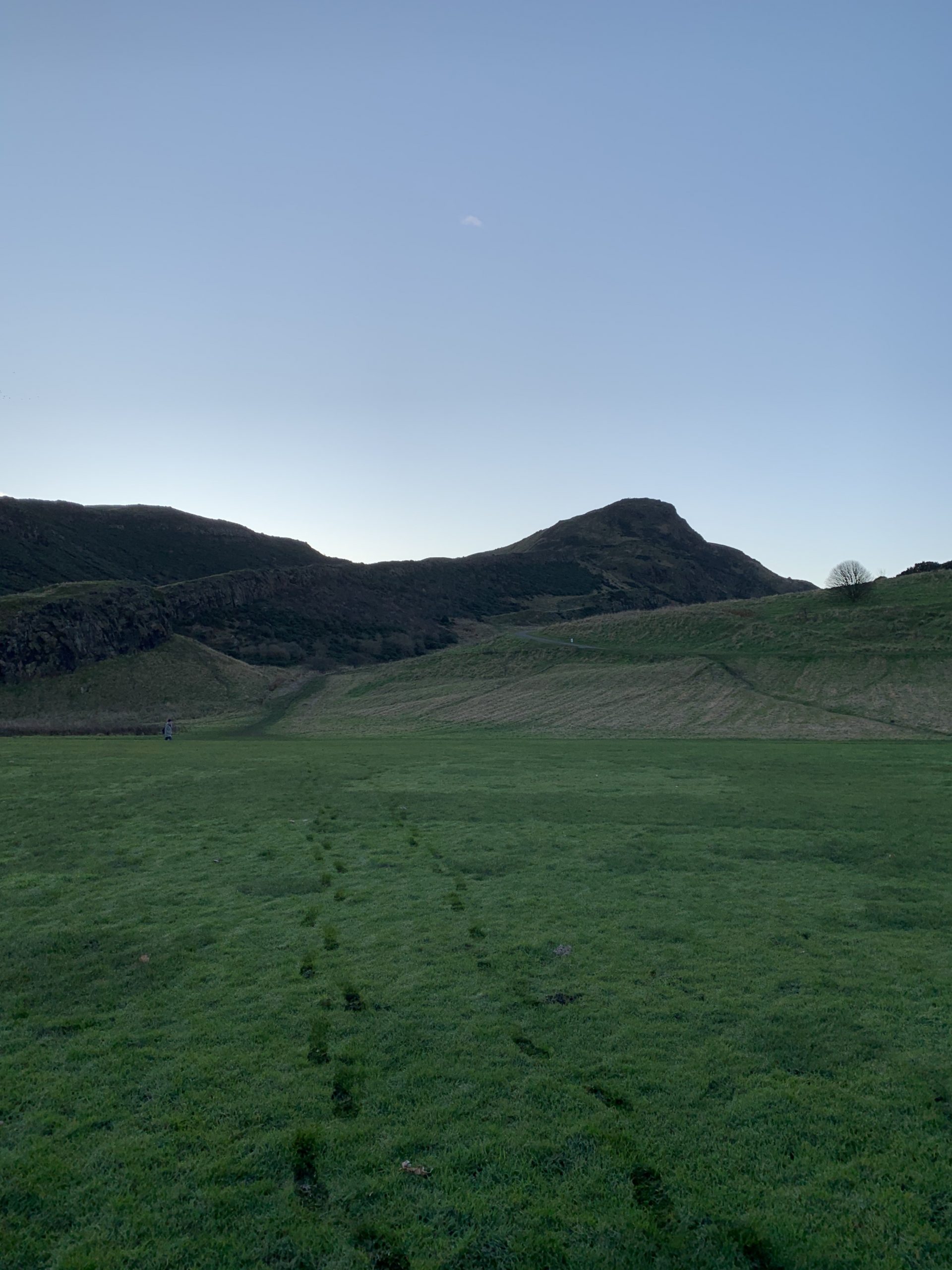 Reading Time:
4
minutes
By Emma, MSc Energy, Society and Sustainability
So… What's the next step after graduation? Many of us graduates are looking to enter the job market and hopefully begin a career within our chosen field. But, getting a foot in the door can be tricky. How do you enter the adult world of work and career? It can be different for everyone, but here is my experience:
As a postgrad, I knew what field I was interested in and had therefore specialised my knowledge by doing a master's degree in my area of interest – energy and sustainability – at the School of GeoSciences to further increase my attractiveness as a candidate when entering the job market. While studying, I kept an eye out for positions advertised in my desired field to get an idea of what kind of jobs were out there in NGOs, companies, and government. I also attended career events held by the university and began working on my CV/resume and cover letter (I've noticed my cover letter improves the more I work on it, so it can be a good idea to save each draft). 
In the second semester of my programme, I visited the university's Career Services office to get some help in terms of which websites to visit for finding available jobs and to get some tips on CV and cover letter writing. Asking peers for tips on what to include in your cover letter is also a great way to get other perspectives on the work you've done and what you've achieved in order to best highlight your qualities and achievements for future employers.
After visiting Career Services, I looked on the university's career hub for available positions (as advised by career services) to apply for some, but also to see what kind of companies and organisations are out there. I also contacted different connections for feedback on where to look and what to be aware of. So, if you know of anyone that works in your field or a similar one, or know of someone with your dream job – contact them! A great platform for doing so is LinkedIn. Hearing others' experience and tips can be very helpful, not to mention potential contacts they may have for you to get in touch with. Remember, it is your second- and third-degree connections that will help you get your next job.
While on the topic of LinkedIn; I would highly recommend updating your profile to "looking for work" and adding job alerts for the location and area where you're interested in working. This is actually where I found most of the jobs I ended up applying for, including the job I eventually got. Even though it might sound cliché – LinkedIn is a great platform to connect with people and ask for advice. You can connect with your current classmates, and also to UoE alumni, which is a great way to connect, get some advice and guidance. From my experience, people who have advanced in their careers are happy to give their advice and talk about how they got to where they did. 
Regarding your cover letter and CV, make sure you look into how a CV and cover letter should be formatted. There are some great online tools for this, such as visiting the university's website and Careers Service page where you can find information on how to write a cover letter or CV, including a page where you can find examples of ones. Additionally, talking to friends to see how they did theirs is a great way to exchange ideas, at least in my experience. Sharing and receiving ideas from peers has been a really insightful and inspiring thing to do! Regarding cover letters, the university website mentioned above is really helpful for this, and I would also emphasise making sure to analyse the job description and what specific skills the job requires. What exact qualities are they looking for? Highlight these in your cover letter, including examples of how you demonstrate them. You may have several great experiences and skills, but highlight the ones that truly matter/are asked for in this position. 
After months of connecting, applying for jobs, and getting rejections from some and interviews from others, I finally landed a great job from an energy company – a job in my field, suited to my expertise and a great platform to begin my career. But one that came with an important lesson – always remember to check your junk mail when awaiting replies! Although you may have already received an email from the company/organisation in question, that all-important request for a job interview can still end up in your junk mail folder!
Even though your search may feel rather daunting – perhaps there aren't many jobs in your field, and you seem to receive a lot of rejection emails – remember it does take time and it's a work in progress. The first job is always the hardest, but keep growing your contact network, applying and even making cold calls to companies/organisations you're interested in who aren't currently advertising. This will help you get a foot in the door in the career/job world. Having studied at the University of Edinburgh and receiving a GeoSciences degree is a great accomplishment and one that is noticed by employers. Good luck to all those who have embarked or will soon embark on their job hunt – you've got this! 
Follow us on Instagram or Twitter for more updates from our Geosciences students!
Share