A geography student's top secret guide to Edinburgh
A geography student's top secret guide to Edinburgh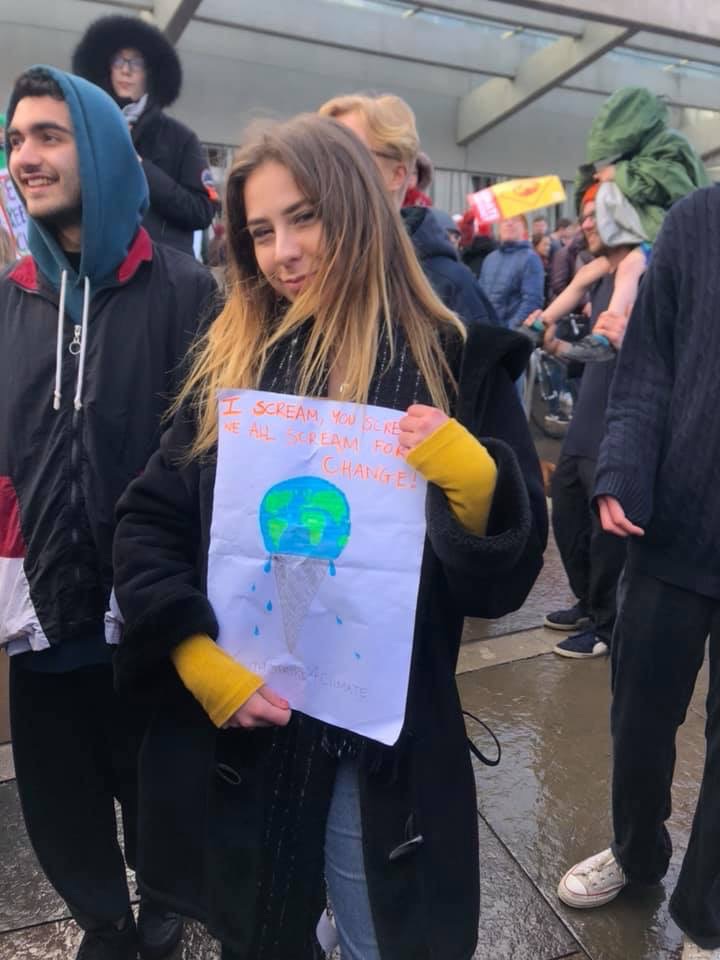 Reading Time:
3
minutes
I am a Geography and Social Anthropology student in my second year and I have to be completely honest, when it came to me choosing Edinburgh I picked it as my first choice before I'd ever been. I knew there was something drawing me towards this city and I didn't realise what a perfect fit it would be for me until I moved in. I took a gap year to travel and amidst my travels I managed to squeeze a visit to the capital in and I automatically fell in love
Fast-forwards to freshers and I felt the EXACT same way. The city is magic
Now that I've lived here for a while I will let you in on some of my best kept Edinburgh secrets…
Explore your course options
Grrr boring right? NO! The sooner you get your head on straight understanding what you have to do for the academic year the more you can enjoy the rest of your life!
My best advice I could give is to stay on top of work and know what assignments you have. Sometimes creating a visual calendar can help with this.
The great thing about studying Geography at Edinburgh is you can choose your modules and tailor your degree to be more suited to you. I wish before I'd come to Edinburgh I had done some more research and got ahead on the key readings – most of them are super interesting.
SUPPORT YOUR INDEPENDENT BUSINESSES
Edinburgh has an amazing underground food and beverage scene, and here is a way you can taste the best Edinburgh has to offer AND be sustainable too! Below is the Boozy Cow who do some of the BEST burgers in Edinburgh (no bias)
This applies to clubs too, some of the oldest institutional clubs in Edinburgh are tucked away. Sneaky Pete's, Subway and Bongos on Cowgate are my personal favourites
Close to uni are some great dinky, reasonably priced places to eat
Strike up a conversation!
The people of Edinburgh are lovely, don't be afraid
My family is Scottish, and there is something so distinct about the way that the people of Edinburgh make the atmosphere so calming and happy. One of the first thing I noticed was how friendly taxi drivers are (SO the opposite to my hometown of London). This is a feature of Edinburgh which makes it feel so safe
Explore BEYOND the city centre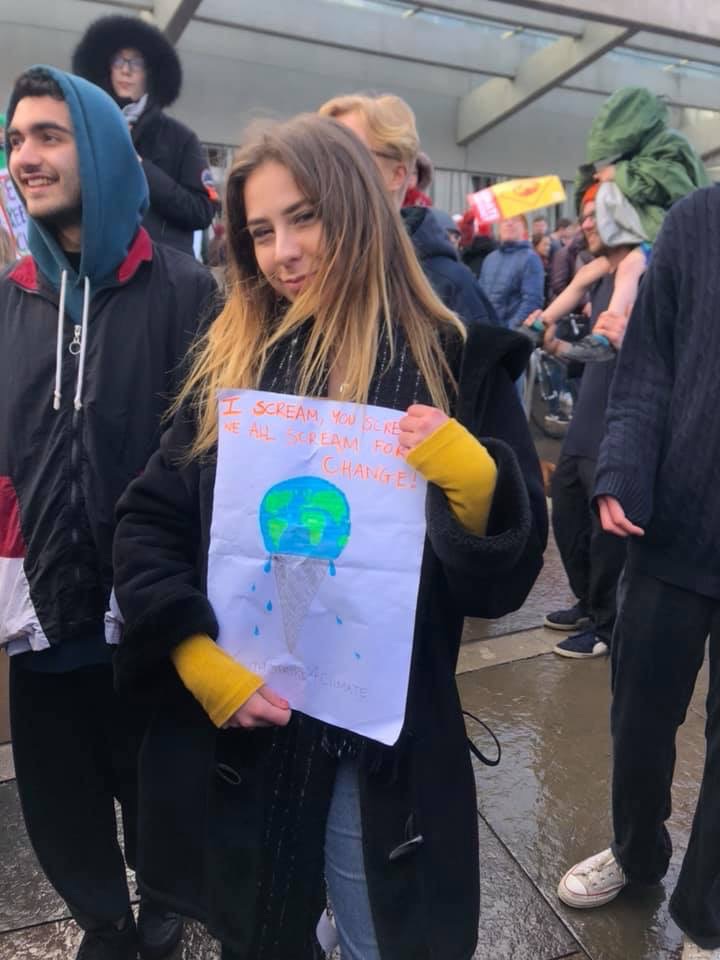 There are so many beautiful experiences to be had beyond the city centre, for instance the beach? Arthurs seat? The Craggs? Holyrood park? Blackford Hill? Leith (best charity shopping in my opinion)….
Being in a capital city you can get involved with global movements !!! Me and my friends went to the climate march outside parliament in Holyrood.
There are lots of great music festivals at Edinburgh – like FLY, woodlands 
And finally…. Get involved!
Lectures are sociable places, you can always go for a coffee after with your friends, or if the sun is shining hang out in George Square!

Join a society – I joined the Geographical Society and can never look back, some of these people are my best friends. (I'm social secretary and I get to organise the socials – the picture to the side is from our annual Ceilidh)
There are extra lectures put up by the RSGS which are fascinating and explore topics beyond the course materials.
SO, in short there's many reasons why Edinburgh is fantastic. I hope you follow my guide and have the best years … ever. 
Share