Reading Time:
4
minutes
Welcome back everyone! We hope 2020 has begun well and that you've had a good start to the new semester. The first week back always seems to be busy settling in and getting used to new class schedules and routines. However, for those adventurous at heart, school work is only beginning and there's lots of time to explore beyond the confines of your desk or the library. If you want to get out and rediscover Edinburgh, or begin discovering the city if you haven't done so yet, below are some tips for must-see natural areas in the city. These are some of my favourite natural areas in Edinburgh, and a must-visit while studying here. 
Calton Hill
Calton Hill is one of my favourite areas, as it is easily accessed and has stellar views of the whole city. Located just northeast of Waverly Station, Calton Hill is about a 10-minute walk from the base and an easy "climb" for most ability levels. Once at the top, you'll find stunning monuments, a beautiful 360° view of the city and a remarkable vista of Arthur's Seat. If you're interested in learning about local history, Calton Hill is great, as some of the structures are centuries old, like the unfinished monument, the "National Monument of Scotland", which was meant to commemorate those who lost their lives in the Napoleonic Wars. Other picturesque monuments, like the Dugald Stewart Monument and the Nelson Monument, can also be seen from the top. While up there, make sure to check out the Old Observatory House, near the Dugald Stewart Monument. Remember your camera as you head up there and enjoy the views!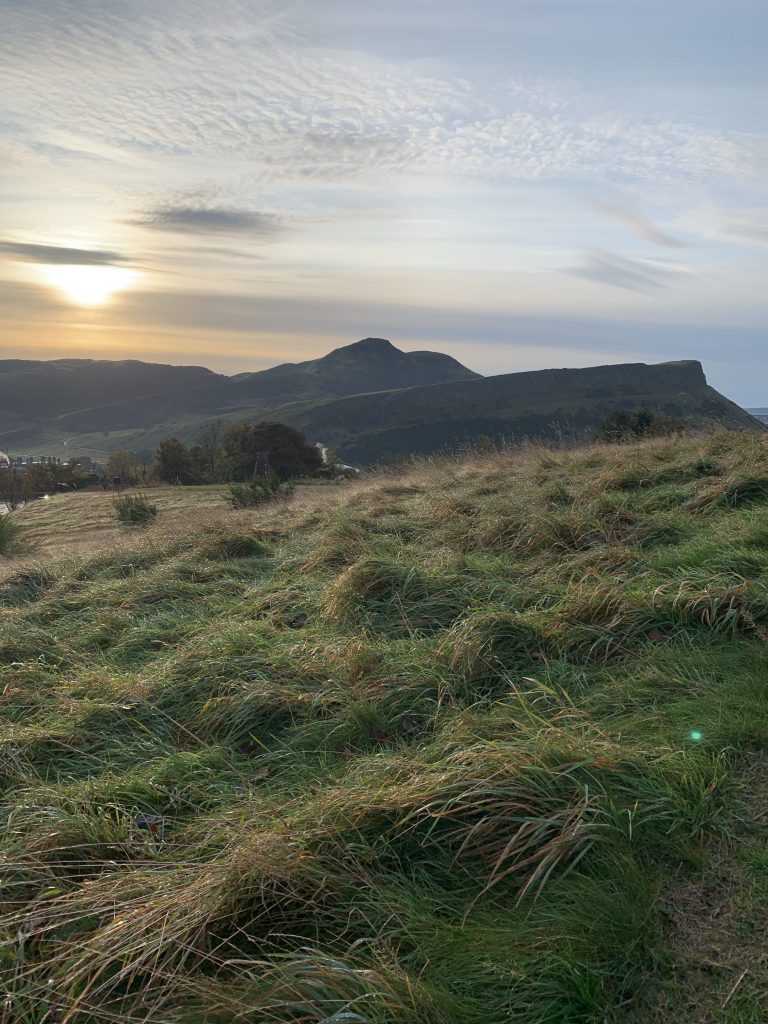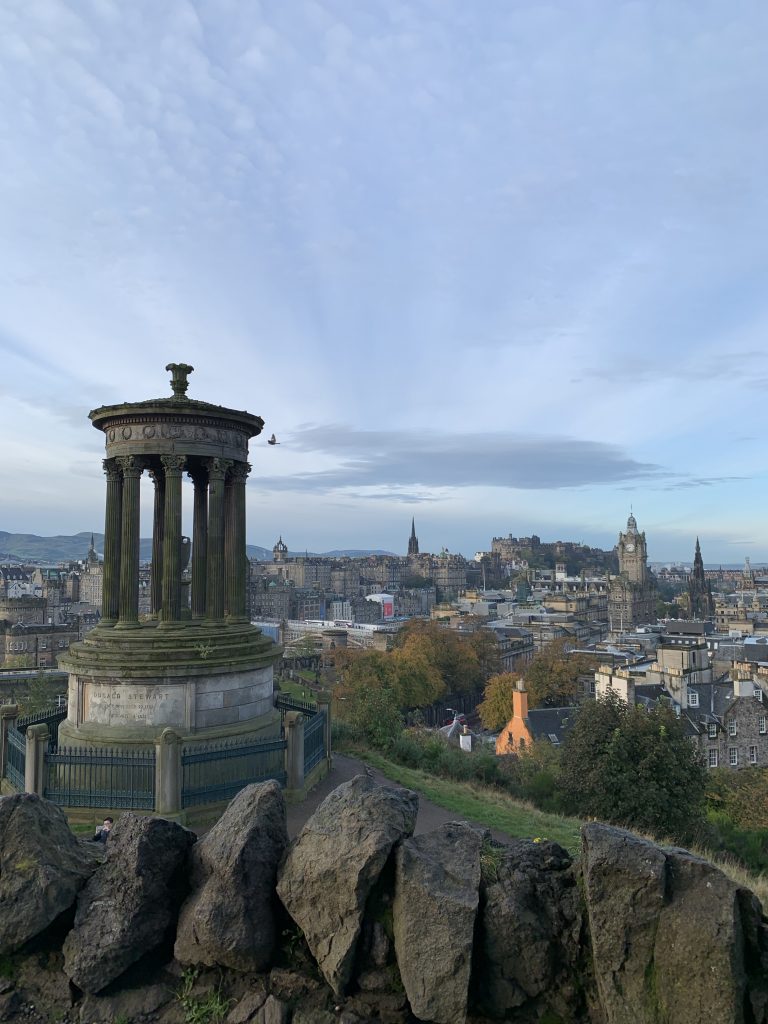 Arthur's Seat – Holyrood Park
After Calton Hill, Edinburgh's second must-see spot is Arthur's Seat. The whole area around Arthur's Seat, part of Holyrood Park, offers a lot of different things to see and explore, so I would recommend popping by more than once if you have the time! Arthur's Seat is the highest point in this area, offering a magnificent 360° view of the city and a clear view of Edinburgh Castle, the buildings by George Square and main campus, as well as Calton Hill, Portobello Beach, and Kings Buildings in the distance. It's about a 30-minute walk up Arthur's Seat from the base at Holyrood Park. Good walking shoes are recommended, as well as water and wind proof clothing if it's windy. I love watching the sun rise from Arthur's Seat, and I especially recommend it during the winter while the sun still rises pretty late, saving you from having to wake up at 4am on a summer's day! Remember to bring a snack and some water so you can sit for a while and enjoy the 360° view of beautiful Edinburgh! If hiking the 271 metres to Arthur's Seat is too much of a trek on any given day, there's also a nice walking route on Queen's Drive, which is more level, going around the hill but still providing many beautiful views. This is a great option for running, too, taking about 30 minutes to complete the entire loop. Apart from the beautiful views, there is also the remains of a large fort from about 2000 year ago, and the beautiful volcanic landscape that you just cannot miss.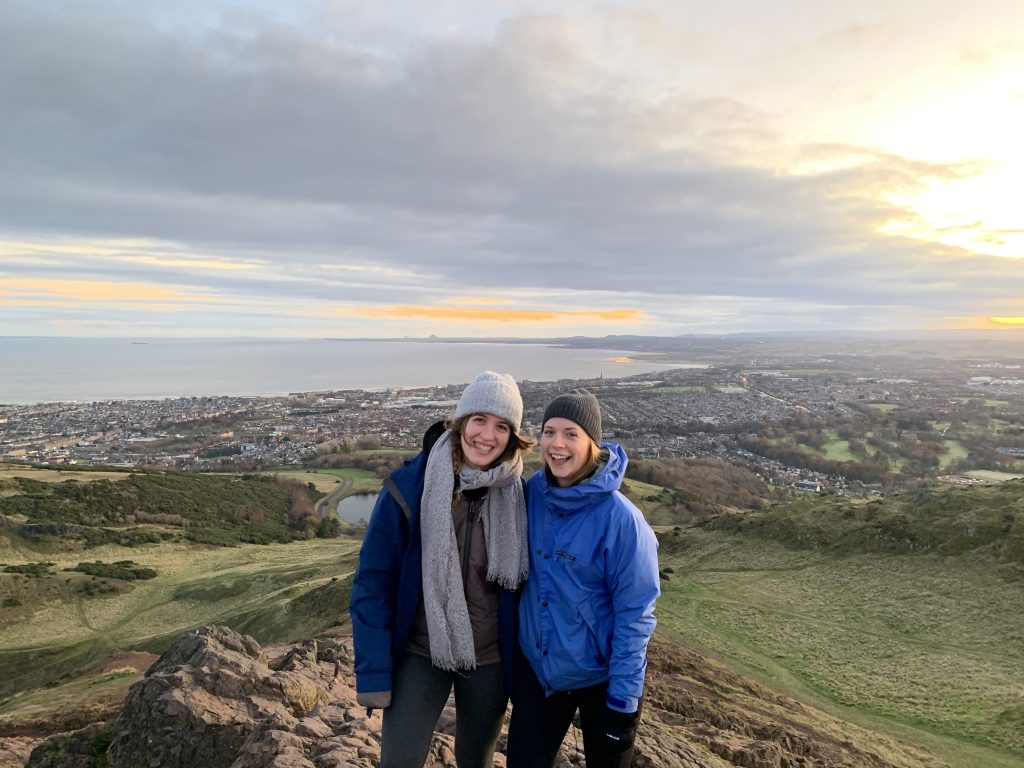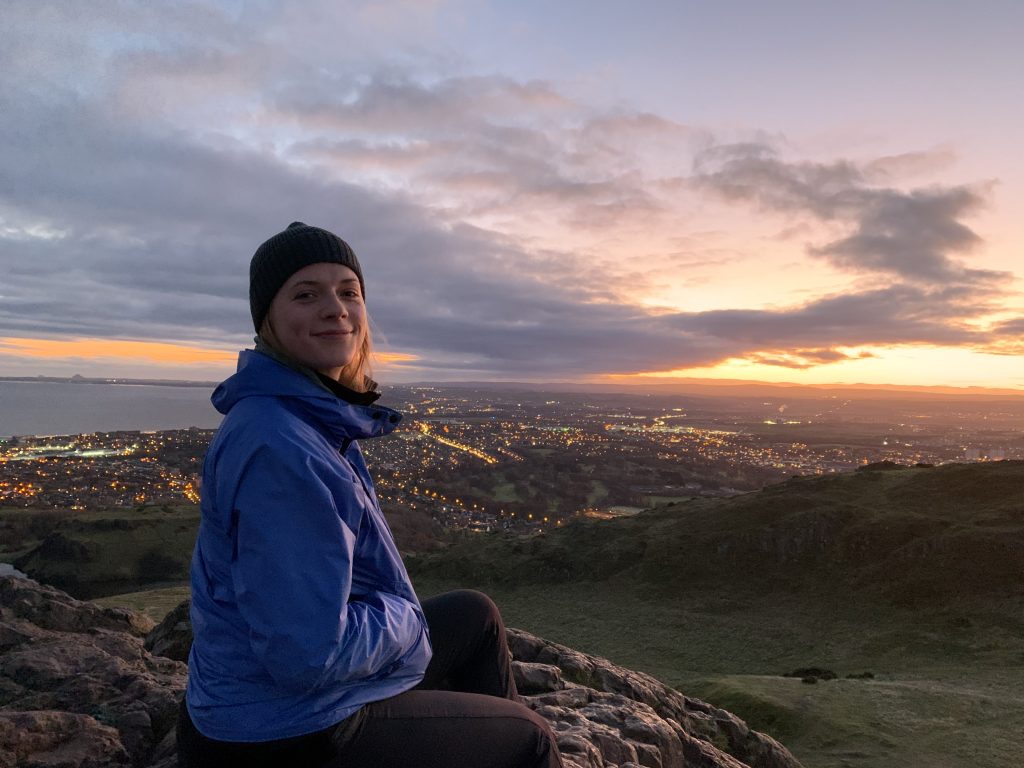 Portobello Beach
From the hills to the beach – Portobello Beach is a real contrast to the two previous sites. With a couple of miles of sandy beach, this area is especially popular in the summer months when the weather is good. Even though it is not particularly bathing weather during the winter months, it's a nice place to go anytime of the year, as the beach is still a beautiful spot to take a refreshing, meditative walk, alone or with friends. This is a great place in the off-season, especially if you're a dog lover, as many can be found playing in the soft white sand. Alongside it's beautiful scenery, Portobello Beach also offers local cafes, bars and restaurants by the beach. On Saturdays, a bustling farmers market in nearby Brighton Park is definitely worth a visit!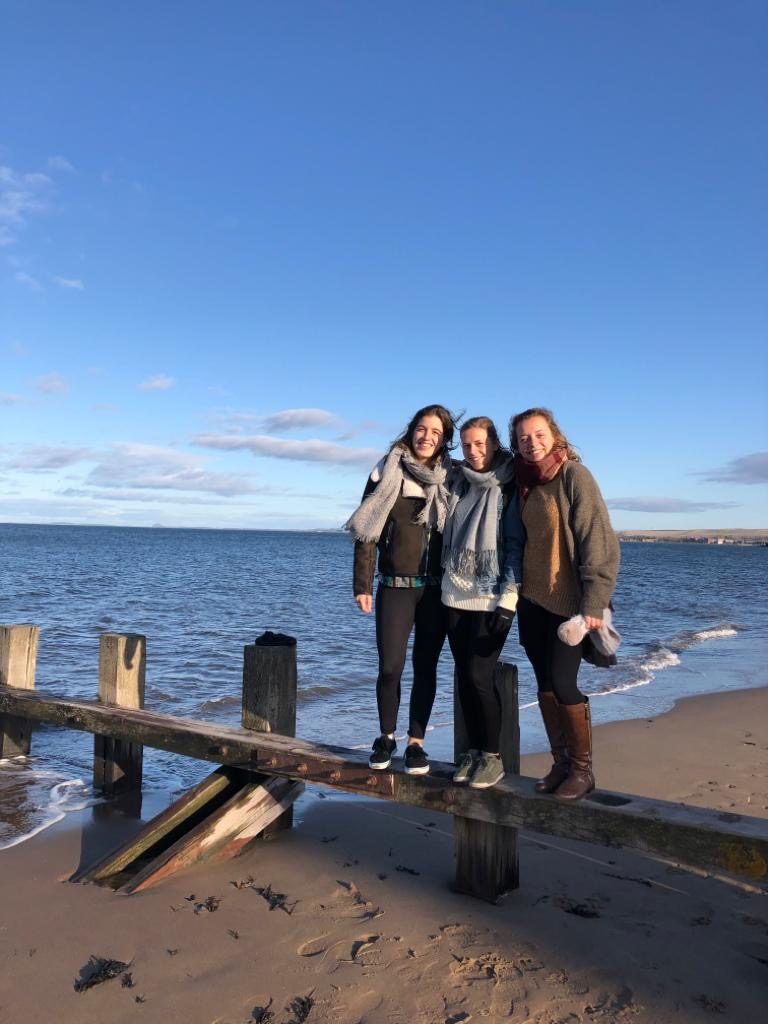 These are just a few of my many favourite places well worth visiting in Edinburgh while studying here. As a student, taking occasional breaks from studying and class to check out Edinburgh's natural areas has been some of the biggest highlights of my studies in this beautiful city. So I highly recommend taking the time to explore the beautiful landscapes and variety of this city, while also clearing your head from the study-cobwebs. Not only are these areas easily accessible, they're cheap – only a bus fare away if you live on the outskirts of town. I hope this list has inspired you to keep exploring and taking advantage of the unique and pretty landscapes we are lucky to call home during our studies. 
If you want more information about these different areas and more, check out https://www.visitscotland.com/ and type in the area you want to learn more about in the website's search field. Enjoy!
Emma
Share