Reflections from the outgoing EREN co-convenor
Reflections from the outgoing EREN co-convenor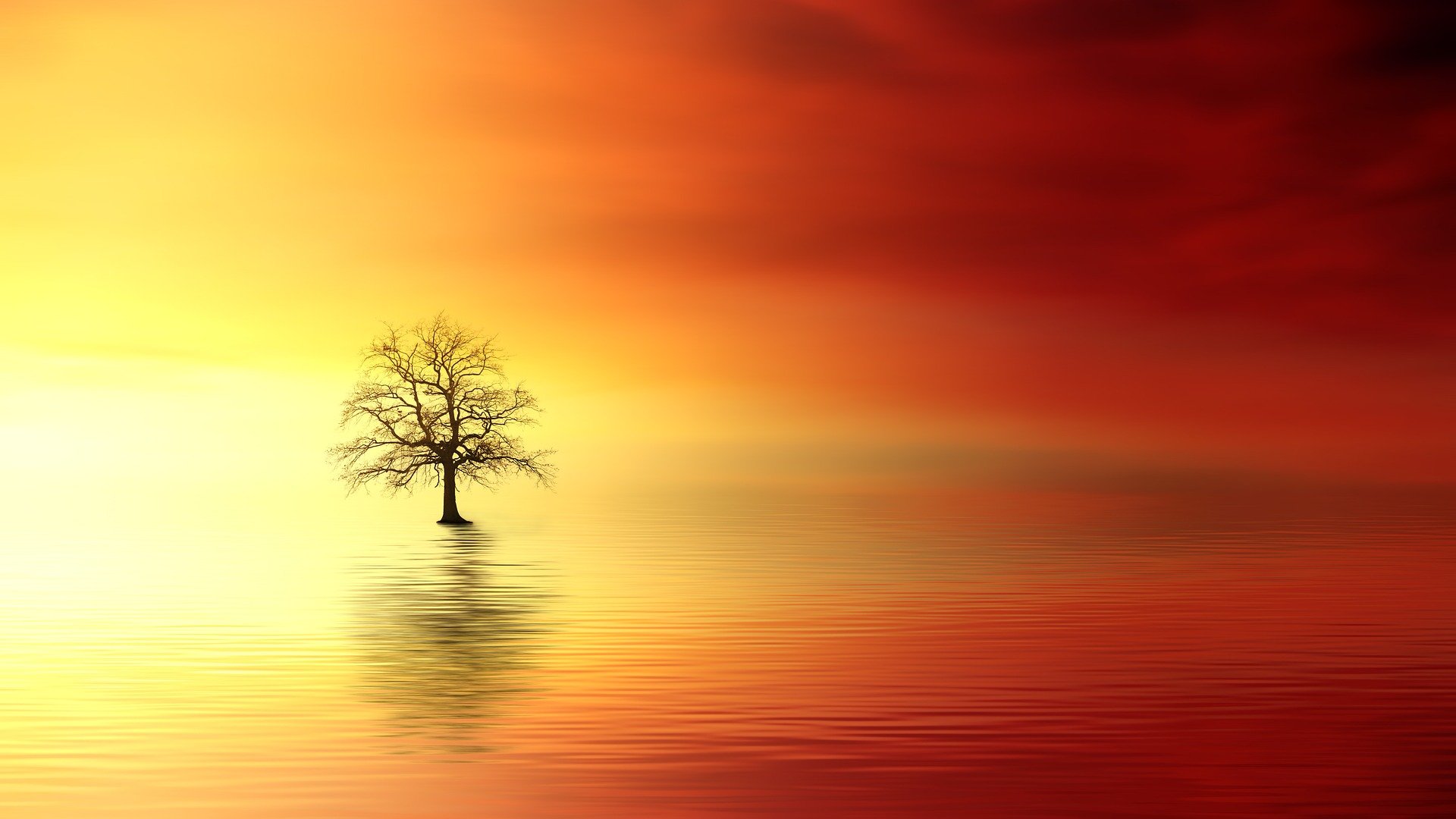 Written by Emily Sena
As I end my tenure as co-convenor of our Edinburgh Race Equality Network (EREN), I wanted to reflect on my experience of co-founding a staff network for race equity, diversity and inclusion (EDI), on our history and on what I learnt along the way.
How it started
Back in 2014, I attended a Clinical Schools Athena Swan Self-Assessment Team (SAT) event. Our VP for People and Culture spoke about race and racism in academia/UoE and it lit a spark in me. A few days later on a bus, I ignored British etiquette, struck up a conversation with the VP (if you see me on a bus avoid eye contact) and landed myself a spot on our Race Equality Charter Mark (RECM) SAT. Unfortunately, our RECM bronze application was unsuccessful, twice. This was my first time engaging in EDI work and it was frustrating. Institutionally, we were naïve, maybe even a little overconfident, and I didn't feel empowered or even have the language to tackle this. Instead of speaking up in our SAT meetings, I uselessly complained to my friends. Despite my frustrations and not being one to moan and do nothing, I agreed to establish, with David Creighton-Offord, a staff network as described in our RECM action plan. An email went out to the SAT to ask for other interested parties. Abdul Majothi and Billy Lee put their hands up and our first meeting, on 10 August 2017, is pictured below.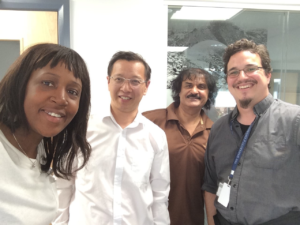 What's in a name?
We've had more names than Sean Combs. I didn't understand why our name was so important and got rather frustrated it occupied so much discussion. We started as the "Staff BME Network", to me the obvious name; however, I was the only black person in the team and Black and Minority Ethnic clearly includes me. Now, I better understand the issues that come with collective nouns. I'm grateful for the diversity in our founding members, who had very different relationships with the term and pushed back against BAME. Our name now encapsulates, in part, what we are trying to achieve rather than collectivising us. We've been the "Race Equality Staff Network", then the "Staff Racial Equality Network. HR suggested the "Staff Race Diversity Network" but this was a tongue twister so it was then the "Race Diversity Staff Network". After some months, we realised RDSN didn't work as an acronym, and embedding ourselves in UoE lexicon was important. EREN ticks many boxes! Poor David had additional frustration as he had to keep changing our email address; so whilst we are EREN, this is why you contact us at RaceEqualityStaffNetwork@ed.ac.uk!
Establishing and growing the network
A small piece went out in Staff News, and we gained a few more members. My understanding of race and racism is experienced rather than recognised expertise, and whilst this is valid and there is no academic intention to EREN, some expert guidance would likely have helped. We had ideas about what we wanted to achieve, maybe less clarity on how we were going to get there and a small membership that limited our capacity to get things done. I was an early career researcher with no experience or understanding of leadership in this space, no resources or time and no clout to affect much at all.
Some key moments that I think helped us establish ourselves and grow:
We reached out to Manchester and UCL to learn about how their staff networks had developed. I still refer back to the slide deck from Manchester for reassurance or to sense check my approach.
I was on the review panel for the Senate Quality Assurance Committee (SQAC) Thematic Review of Black and Minority Ethnic (BME) students' experiences of support at the University. This gave me more understanding of the university's structures and identified key people interested in race EDI. Our membership doubled with energised and engaged colleagues.
3. The global outcry after the murder of George Floyd. The global reckoning over race didn't miss us as a network, and inevitably ally membership grew. Some colleagues joined but others asked not only what they could do but rolled up their sleeves and started doing. We also connected/aligned with other networks to ensure synergy of effort. This increase in capacity was transformative.
My take away
Leading EREN has been an apprenticeship. I took a little time to learn that establishing a network requires visionary leadership; whereas in my academic work, I used more participative and coaching leadership. I wish I had been more confident to articulate my vision and maybe not waited for affirmation as much as I did; sometimes feeling like an imposter because of my lack of expertise.
As obvious as it sounds, people don't know you exist unless you tell them and won't join your network unless you explicitly ask them to. Easier said than done in an institution the size of ours but understanding the university structure, who's who (to identify champions) and how things work earlier would have helped hugely; it took us two years to get a webpage.
Reflecting on what I would have done differently, I realise it's about getting to our destination faster rather than changing where we want to go. This sense of urgency continues to grow. Together with David, those who provide admin support, are on our committee, the sub-committees (book club planning and events), and the Tackling Islamophobia Working group, those who provide ad hoc input (e.g. crafting open statements) and the members that turn up, we have created something that I am incredibly proud to be part of.
Now, from the back row, I plan to keep supporting EREN. UoE has a headcount of greater than 15,000 and EREN currently has a membership of c.120. I urge many more colleagues to commit to race EDI, and join EREN to support and contribute to its work to build a community, to engage in activism and to push for institutional change – power in numbers, many hands, light work etc.
*From the Editor*
In all honesty we cannot thank Emily enough for the time and effort she has put into the network and taking it this far. We look forward to seeing her future successes.
(CC0 from pixabay.com)
(CC0 from pixabay.com)