What is chemical engineering?
What is chemical engineering?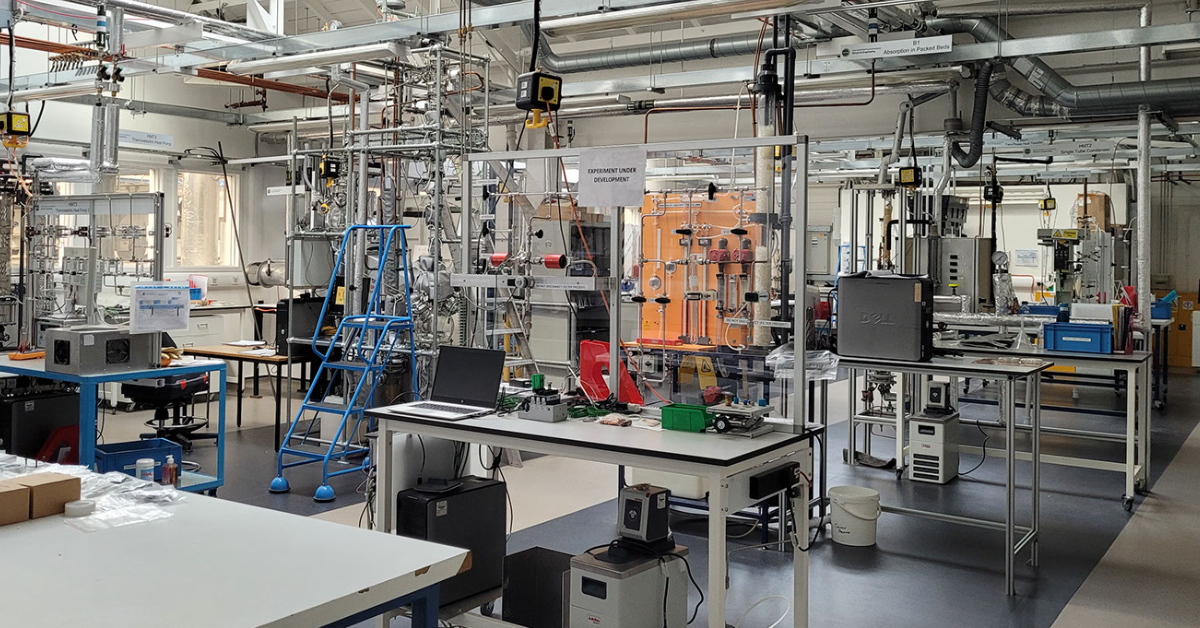 Reading Time:
3
minutes
By Ewa, fourth year, BEng (Hons) Chemical Engineering
"What is chemical engineering?" I can't tell you how many times I've heard this question. It is probably the second most common reaction when I tell someone what I'm studying.
The only thing that I hear more often is "Oh, so basically chemistry!"
Being honest, I also wasn't aware what chemical engineering really was before I started studying it. So, let's try to answer this question.
Just like chemistry? Not really…
Firstly, chemical engineering is not the same as chemistry. In first year, yes – you will learn quite a lot of chemistry, but later it's mostly maths and surprisingly (or at least it was surprising for me) physics!
Yeah, lots of maths and physics… Quite unfortunate for someone who hated physics in high school, but here I am.
It is an engineering field, so it's got more in common with other engineering fields than chemistry. So, what is engineering then?
Solving problems
According to the Oxford English Dictionary, engineering is "the activity of applying scientific knowledge to the design, building and control of machines, roads, bridges, electrical equipment, etc", while chemical engineering is – "the study of the design and use of machines in industrial chemical processes".
I'm not sure if that clarifies what chemical engineering is, but in this situation Wikipedia probably explains it better:
"Chemical engineering is an engineering field which deals with the study of operation and design of chemical plants as well as methods of improving production. Chemical engineers develop economical commercial processes to convert raw materials into useful products. Chemical engineering uses principles of chemistry, physics, mathematics, biology, and economics to efficiently use, produce, design, transport and transform energy and materials."
For me, engineering in general is solving problems and finding solutions, building, creating designs and optimising processes. Chemical engineers often take things that are created by chemists or biologists in a laboratory and produce them on an industrial scale.
If I had to describe chemical engineering in five words, it would be "design, process, optimisation, transfer, thermodynamics".
Why I chose chemical engineering
I personally decided to study chemical engineering because I liked chemistry and maths in school. I was considering doing degree in chemistry, but I didn't want to fully concentrate on this. I wasn't sure what I wanted to do in the future, and engineering seemed like a broad discipline that could open many doors.
Being honest, I'm still unsure about my future career, but I know I have made a right choice. Chemical engineering gives me many options and I can explore working in different industries before I find the right one for me.
I hope that answers the question "what is chemical engineering?", but maybe you're considering studying this subject for yourself. Probably you're wondering what you will learn if you decide to pursue a degree in this field.
What you will study
As I have already said – definitely a lot of mathematics, especially functions and differential equations. Most of your courses will teach or be based on thermodynamics, fluid mechanics, process operation and transfer of heat, mass and momentum. You will also learn a little bit of programming.
For the practical elements, you will have lots of design projects, most of them will probably involve group work. You will also have some labs, although not as many as chemistry students.
What do chemical engineers do?
Finally, what can you do after graduating with a degree in chemical engineering? The oil and gas industry is probably the most common association with chemical engineering, but there are lots of other opportunities besides this.
Chemical engineers can work in renewable energies, food, agriculture, pharmaceuticals, chemical and environmental industries, and many more. You could focus more on the operation and design of plant process, or go into research and development. With experience, you could progress to management positions. It is also possible to move into consultancy work.
Chemical engineering is very broad discipline and gives lots of possibilities. I think it is a career path for people interested in science and mathematics, who want to work on real life problems. I strongly believe that as a chemical engineer, you can have a real impact on improving people's lives.
Find out more
Share