The Critical Turkey provides essay writing resources for the social sciences, and anyone who wants to hone their critical reasoning and writing skills. That's the surface level.
It goes deeper, though. On a more fundamental level, this website is about how Brexit came about, and what happened in the White House 2016 to 2020. It is about the Berlusconi decades in Italy, Bolsonaro in Brasil, Orban in Hungary, Le Pen in France and the AfD in Germany; Murdoch's media empire, flat earthers, QAnon, the deep state, the moon landings, the 5G masts, and Bill Gates' attempt to microchip the world's population. It is about what unites these right-wing populists, media moguls and conspiracy theorists: an offering of superficial explanations to multi-faceted phenomena, and simplistic solutions to complex problems. It is about the misanthropy that comes with it, the xenophobia, misogyny, racism, and LGBTQ-phobia it carries. These regression merchants indoctrinate populations the world over to think in simplistic black-and-white categories, and to see things through narrowed perspectives. In short, they propagate a specific method of thinking and perceiving of the world, an epistemology of lazy self-centredness. And for some reason, this epistemology has been gaining traction in the world.
This website is only a small drop in a vast ocean, but in its own little way, an attempt to set against this what we do best in the social sciences. We engage with the complexity of the world, as much as practically possible. We do look at the different sides of the story and different perspectives, promoting inclusivity along the lines of class, race, gender, LGBTQ+ and other positionalities. We critically question institutions and inequalities. We probe the contingencies of history, and when we're at our best, decolonise our curricula and deconstruct the biases inherent in our writing. We use evidence to back up our claims. And we build our analyses and arguments on solid reasoning. This website provides practical tips and tricks for how to implement this kind of good scholarship effectively and successfully in social science writing.
This is the ambition of the Critical Turkey. Please get in touch and let me know if you read anything on this site that you think falls short of this ambition.
The Critical Turkey
The Critical Turkey is a play on Karl Popper's metaphor of the inductivist turkey (Popper himself expanding on an idea first used by Bertrand Russell), which warns us against the pitfalls of (uncritical) inductive reasoning. The inductivist turkey grew up on a farm where it was fed by its human masters every morning at 9am. After this happened for an extended period of time and throughout the different months of the year, come rain or shine (in a research sense, after the turkey had collected a fair amount of data, and made sure its findings applied under differing circumstances) the turkey finally came to the conclusion that this indeed meant that it would always be fed at 9am each morning. Then came Christmas. And we all know what happens to turkeys on Christmas.
The Critical Turkey would not have made this mistake. Using its critical reasoning skills, it would have questioned the motives of the humans. It would have asked what their interest was in feeding it, a turkey, and what the humans might get out of it. It would have looked at other evidence, maybe talked to the horses from the neighbouring stables, and being a keen researcher, might even have sought to triangulate, by getting access to the books of the farm (good luck with that one though! The gatekeeper problem here is literal). After carefully weighing the different interpretations of what was going on, it would have concluded that it was not safe for it to stay with the humans. It would have plotted its escape from the compound, and pursued a life in freedom, joining a rafter of wild turkeys roaming the forests. Critical reasoning, in this case, would have been a life-saver.
Doesn't sound plausible? Well, turkeys are smarter than you think!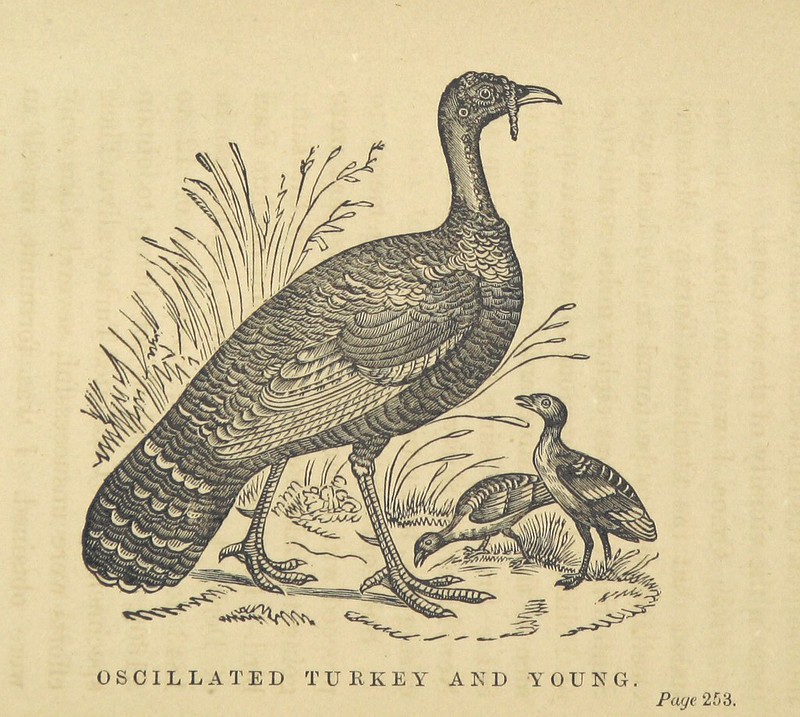 How I use this site (and how you can use it)
I use this site both proactively and reactively. The proactive side is mostly covered by the resources available in the PDF section of this site. These are how-to's and essay writing hacks that I share with students before they write their essays. These resources establish the general parameters of good essay writing, and clarify expectations. The SPS Essay Marking Descriptor Guide in particular is an in-depth analysis of what makes successful essay writing, and what mistakes to avoid, based on our School of Social and Political Science School's marking guidelines, but applicable universally.
The reactive side is covered mostly by the blogposts that address frequently asked questions. They are tailored to addressing specific problems that students typically encounter in their essay practice, and while blog articles in their own right, are also meant to be included into essay feedback. For example, if an essay I am grading has been struggling to use academic literature effectively and has instead relied too much on non-academic sources, a quick link to the respective blogpost that explains the do's and don'ts of this can easily be inserted in the feedback commentary, providing more substance than would otherwise be possible. This adds an additional layer to the feedback process, by fortifying the specific feedback given on the essay with more general advice of how to do well in a given aspect of essay writing.
This is how I use the site, and how you can use it if you are on the teaching side of things.
If you are on the learning side of things, you can use the site as a collection of different resources for your essay writing, and dip in and out of it whenever something seems relevant for you, or you need inspiration. Over time, more content will be added, and my hope is that the Critical Turkey will become a comprehensive one-stop resource for all the questions you might have on social science essay writing.
Adopt the Turkey
If you are a course convenor and want to adopt the Critical Turkey as the essay writing advice page of your choice, here is how to do it: Copy and paste the banner below, and insert it into your course home page. Insert a link (https://blogs.ed.ac.uk/criticalturkey) into the image. If copy and pasting is disabled, it might need to be saved first, and then uploaded.

Another option is to link directly to the specific FAQs. I am listing and linking all the current FAQs here, so you can copy and paste them (or any of them) into your course interface. This connects students more directly to specific questions, but is less visually appealing (although can be combined with the above banner):
What makes a good Social Science Essay? Fundamentals and Essential Techniques
What can Marking Descriptors tell us about successful essay writing? A long read about good and not so good essay writing practice
How many sources should I use in my essay?
Can I use non-academic sources in my essay?
What does 'critical' mean in social science writing, and how can I be critical in my essay?
How Can I Be Original in my Essay Writing? Critical Analysis and Original Argument
How can I write an effective Introduction? A formula that almost always works
How can I write an effective Conclusion? A formula that almost always works
About me
I have been Tutor and Teaching Fellow in Sociology at Edinburgh University (with some Politics and IR thrown in) for over 10 years now. In other words, like many of us, I've seen it all! I have graded and given feedback on what must be thousands of essays, and talked to hundreds of students about their questions and concerns, struggles and strategies, ambitions and anxieties in relation to essay writing. Unsurprisingly, I've picked up a thing or two in the process. This website is where I share this experience.
This semester, you can find me teaching on Sociology 1b and Research Design (PGs). You can reach me with any comments, questions or suggestions at M.Booker@ed.ac.uk.