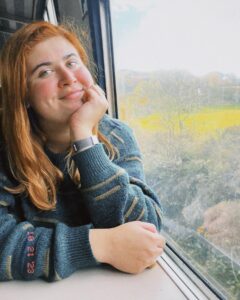 Hello, my name's Olivia Sharkey and I'm a Service Designer leading a 2-year Knowledge Transfer Partnership (KTP) between Citizen's Advice Scotland and Edinburgh College of Art. 
As a Service Designer, I work with and learn from those that use and those that provide a service to improve their processes, ways of working, products, or any other components of a service to better suit people's needs. The aim of this project is to learn about the needs of the various Citizen's Advice Bureaus (CABs) and begin to foster a culture of reflecting and improving upon the services delivered at Citizen's Advice Scotland, eventually co-creating a CAB network 'service design handbook' for all bureaus to use.
I'll be using this blog to document my process – sharing my experiences, thoughts, challenges, and ideas along the way.