Dr Stuart Dunmore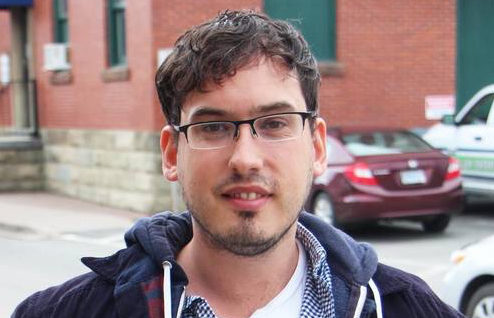 Stuart (Stiùbhart) Dunmore spends his days trying to protect linguistic and cultural diversity among earthlings. He is currently a British Academy Postdoctoral Fellow and has previously been the Soillse Research Fellow, a Graduate Teaching Assistant, and Undergraduate here in Celtic & Scottish Studies.
Growing up in Southern England, Stuart didn't plan the career he now has in Celtic Studies, Gaelic, Sociolinguistics and language policy. As a young person he wanted to be a doctor and later to use his tact and negotiating skills for the greater good (also handy in academia): "When I was very young, a (proper) doctor, then latterly when I realised I was too squeamish, a diplomat."
Stuart is fluent in English and Scottish Gaelic and has a working proficiency in Irish, French and Swedish as well as an interest in Cornish language.
As an undergraduate at Edinburgh, Stuart's earliest academic memory is Joan MacDonald's class – Joan is a highly regarded Language Assistant in the department.
The first week of Joan's Gaelic 1A class in 19 George Square, in which we were encouraged to ask each other 'a bheil thu pòsta?' (are you married?). I've stayed good friends with many classmates from that year (2004) … but have never married any of them.
After five years of postdoctoral research projects, Stuart is aiming for a permanent lectureship as his next step:
…but in the current climate who knows when or in what country that will be!
Before that, his leisure plans include visiting Yokohama, Japan for some fresh sashimi, watching Scotland triumph (!) in the Rugby world cup and..
More realistically I'd take a black pudding roll from Charlie ('Barley') MacLeod's butchers in Stornoway and watch seals follow the trawlers back into the harbour. Air leth!
You can meet Stuart through the courses Introduction to Gaelic Language and Culture, Celtic Civilisation, or Linguistics and the Gaelic Language. He might even be seen dancing 'the robot' or occasionally chilling out listening to Radiohead's In Rainbows.
Interesting links:
Stuart's research in Nova Scotia
Staff profile
Twitter
Share