Concert – Fraser Fifield and David Milligan – The Eliza Ross Manuscript
Concert – Fraser Fifield and David Milligan – The Eliza Ross Manuscript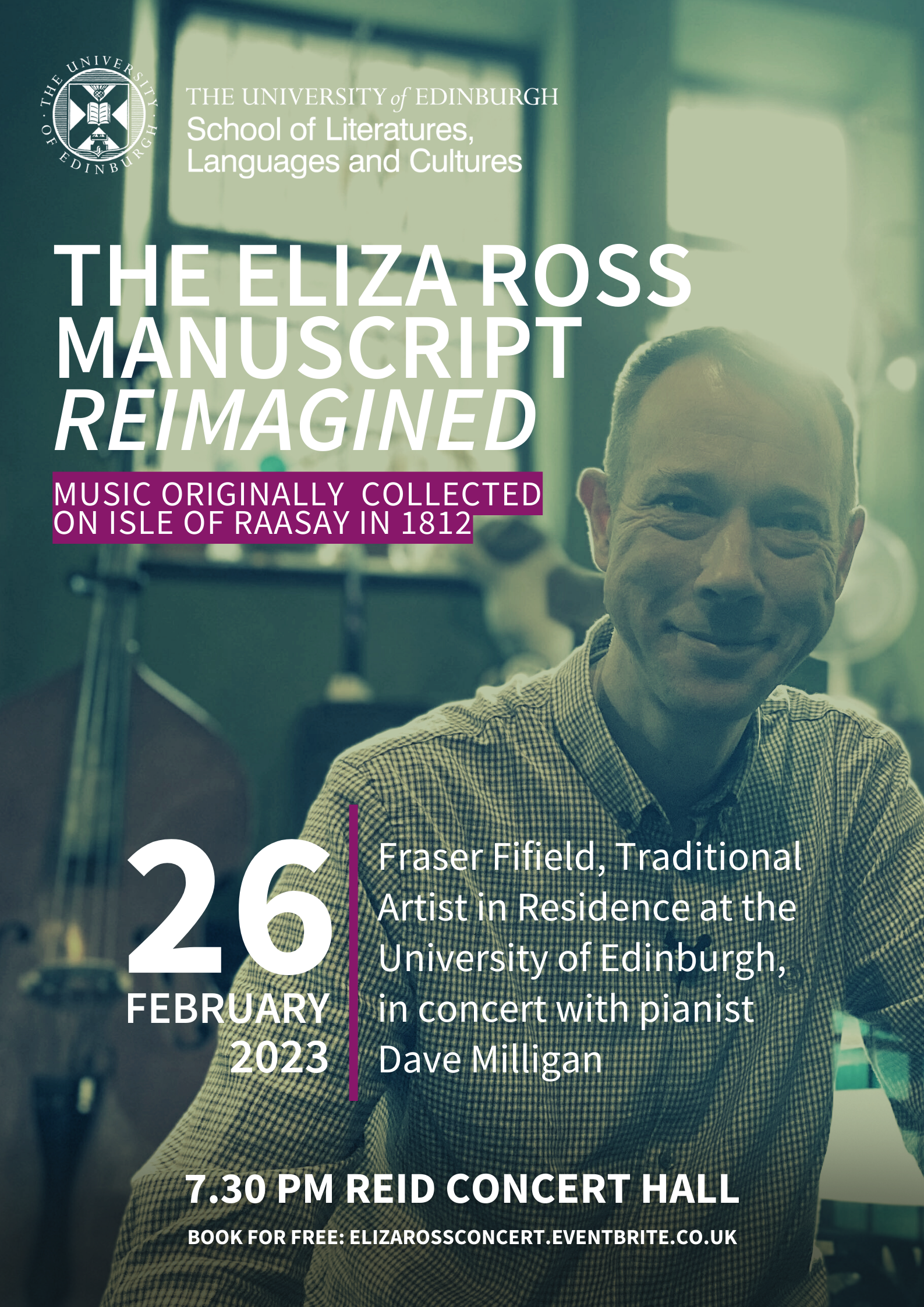 Join us for a reinterpretation of the Eliza Ross Manuscript, collected on the Isle of Raasay in 1812, with Fraser Fifield and Dave Milligan.
26th Feb 2023, 7.30pm
Reid Concert Hall
The Elizabeth Ross Manuscript was compiled on the Isle of Rassay in 1812 and is the earliest known manuscript of Highland music. In 1954, the collection was secured by the School of Scottish Studies and subsequently published by Musica Scotica.
Fraser Fifield first became aware of the manuscript in his role as Traditional Artist in Residence at the University of Edinburgh. The collection struck a chord, and together with acclaimed pianist Dave Milligan, he re-presents the music in exciting contemporary settings, which disguises the music's ancient roots.
Elizabeth Ross was a competent transcriber and her settings represent the wide range of Hebridean music known to the islanders and in Raasay House, home of James MacLeod, laird of Raasay – Elizabeth's uncle and guardian.
The manuscript, including detailed commentary and translations, is freely available as a PDF on the University of Edinburgh's website.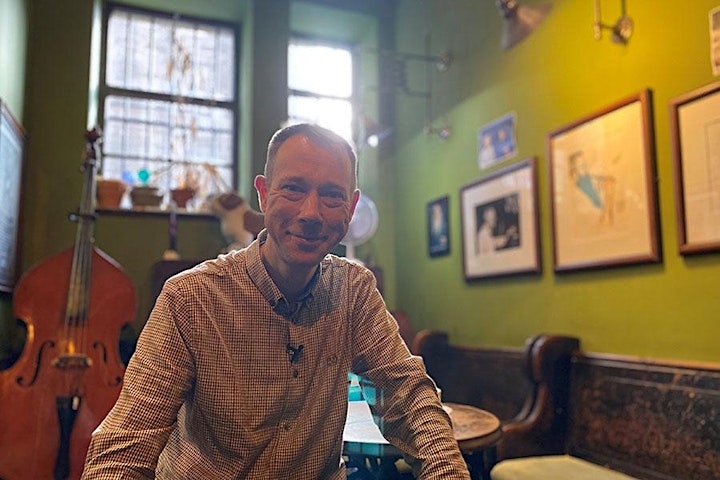 About the artists
Fraser Fifield
Born in 1976, Fraser Fifield is a multi-instrumentalist and composer from Scotland, performing on low whistle, saxophone, and bagpipes. His distinctive instrumental voice draws influence from many sources; Scottish folk is identifiably present but also Jazz, Indian, Balkan and more. He currently holds the post of Traditional Artist in Residence at Edinburgh University.
From the mid-90's, Fraser has worked with many artists in the Scottish folk scene, including Old Blind Dogs, Salsa Celtica, Capercaillie, and Karen Matheson, while further afield, Zakir Hussein, Afro-Celt Sound-System, Balkanopolis, and Nordanians. In 2014, his low whistle featured on Montenegro's Eurovision entry song, followed in 2015 with an award from Hands Up for Trad for Innovation in Scottish Traditional Music. Celtic Connections Festival 2020 commissioned 'Secret Histories', performed in its opening concert by the 70-strong Grit Orchestra.
Fraser's current 8th album solo release, "Piobaireachd / Pipe Music" (2021), boldly reimagines an ancient Scottish piping style, juxtaposing classic pieces with innovative new compositions, which has won praise from afficionados and general music press alike.
Find out more about Fraser Fifield on his website
Dave Milligan
Dave Milligan is a highly versatile musician and a leading figure in the diverse Scottish music scene. His musical imagination flows freely between multiple genres, and he is in great demand all over the world as a performer, composer, arranger, musical director, and educator.
Now based near Edinburgh, Dave grew up in the Scottish Borders and went on to study at the City of Leeds College of Music, before returning to his native Scotland.
Having established himself early in his career as one of the most sought-after jazz pianists in the country, Dave's work with some of the folk and Celtic music scene's brightest artists earned him a reputation as a hugely adaptable, creative force.
Share