Bilingual Book Launch with Catriona Murray
Bilingual Book Launch with Catriona Murray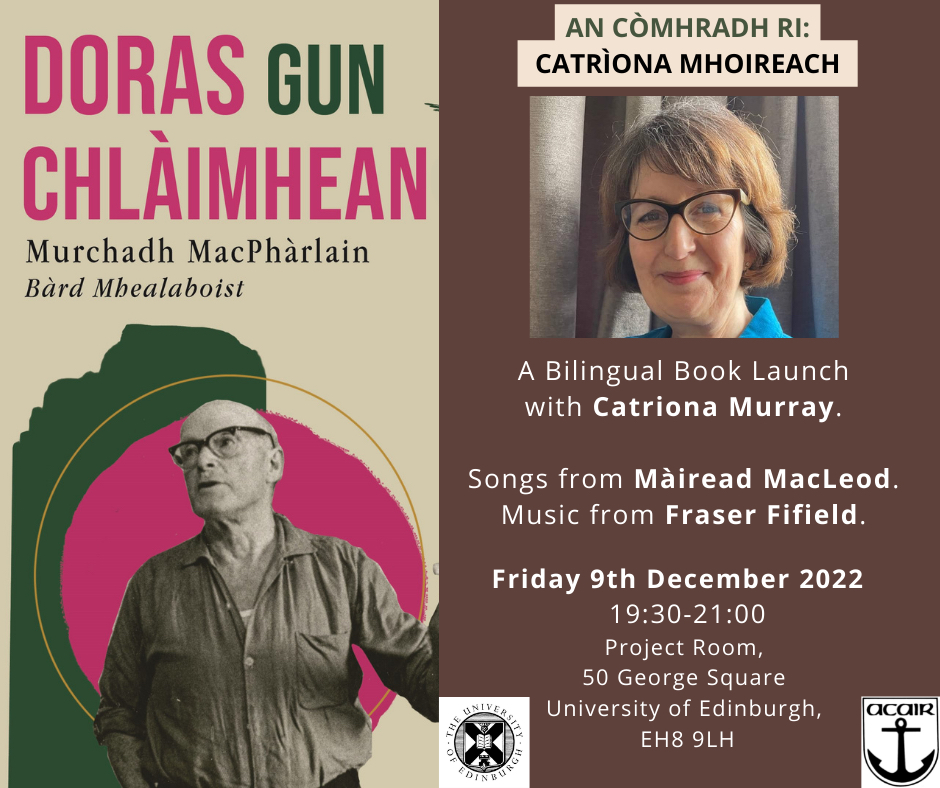 Seo a' chiad chuirm phoblach bho th
ò
isich mi san dreuchd is abair gu bheil fadachd
orm b
à
rdachd,
ò
rain is fuinn Mhurchaidh MhicPharlain a chluinntinn be
ò
! Feuch gum bi sibh nar cuideachd. Gheibhear leabhraichean air an oidhche, ach son airgead a-mh
à
in!
---
Do join us for this first public event in my new post as Gaelic Writer in Residence. Discussion with Catriona will be done in Gaelic and English, and I can promise excellent poetry, song and music. Books for sale too – but cash only!
---
Best wishes,
Màrtainn Mac an t-Saoir
Gaelic Writer in Residence
Share