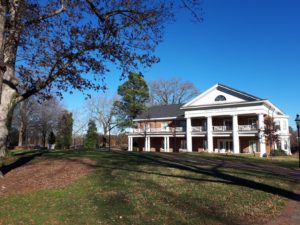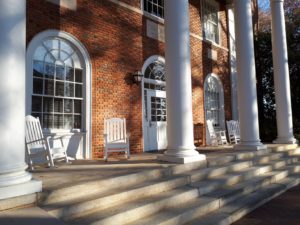 And then I found myself back at work, except not back at work… My Fulbright scholarship officially ended last week and I should have been on the Queen Mary II in the Atlantic, sailing back from New York to Southampton. However, Covid-19 certainly changed things. I can look back and be grateful for an amazing time at Elon University. I still feel as if I am processing all the things I learned, the amazing opportunities I had, and I'm so grateful for all the new friends and colleagues I met.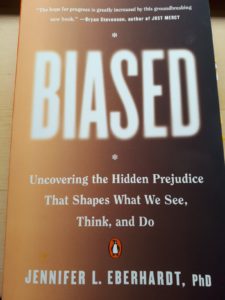 One thing I've been reflecting on is that at this time of the horrendous police brutality that led to the murder of Floyd George in Minneapolis, how grateful I am to have had the opportunity not only to get to know, and to learn from, colleagues and students of colour in the USA, but also to have been exposed to high quality events about racism on campus and to have read more about civil rights and racism in articles and books than I have before. It makes for difficult reading and it leaves me with a sense of shame that by being white I am part of the problem of institutionalised racism, but I plan to keep reading. Most recently (and incredibly relevant to the current context of the protests against police brutality) I am reading Jennifer Eberhardt's 'Biased'. It is the common reading for Elon University for 2020-21, and what a timely choice. I think it has the potential to be very powerful if even half of all faculty, staff and students read this book and discuss it at some point next academic year.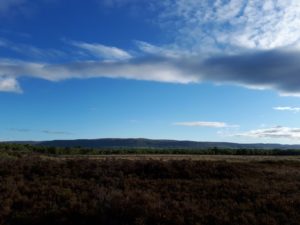 After having such a positive time on my Fulbright, it can feel like coming down to earth with a bump when returning the 'normal job' – but I have an advantage, because I love my work at the Institute for Academic Development (IAD) and I have incredible colleagues. Many of them have been working very hard doing my work while I've been away and I'm very grateful.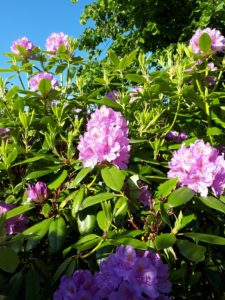 It's hard not to be able to go into the office and greet people again in the corridor, or go for a coffee and catch up in the way we would normally do after being away for a while. However, catching up via our new favourite tools – MS Teams, Zoom, Skype, WebEx, WhatsApp etc – is still good and I'm gradually catching up with folk and letting people know it's good to be back. It's going to be a tough time for universities over the coming months and years, but IAD are doing a great job and I'll be proud to be contributing to our attempts to ensure students at the University of Edinburgh have the best possible experience in very difficult circumstances.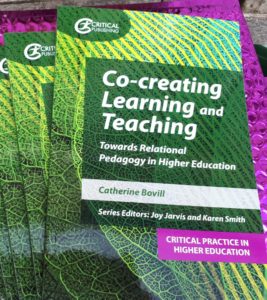 The final few weeks have been spent analysing my research data from Elon University, (and I'll still be doing this for a while), and supervising PhD students, doing some writing and clearing through the hundreds of backlogged emails (the downside of having multiple email accounts). I also welcomed a new book into the world during lockdown 'Co-creating learning and teaching: towards relational pedagogy in higher education', now available from all good booksellers (online). It's a bit harder to do book launches online but not impossible, and I'll be involved in a journal club for the UK RAISE student engagement organisation in July, as they have chosen to focus on a chapter of my book. I'm also booked to do a keynote presentation at the University of Liverpool in a few weeks (online of course), which will be based on ideas from the book.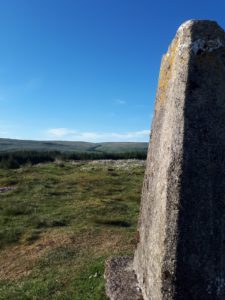 I needed to use up some leave before returning to IAD, so I've enjoyed lots of time in the garden (I'm not going to run out of work to do in the front and back gardens!) and have been continuing with early morning walks.  I've also continued with Covid-19 Craft Hour on a Saturday morning with my nieces where we do crafting and baking (see the creative projects page for updates). I'm also trying to use lockdown to revise some of my very rusty Spanish when I find time!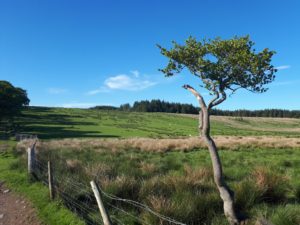 And of course I've been reading lots (see the reading pile page for updates) – I know I didn't always stick to the brief of reading American books this year but it doesn't stop me continuing to read US books alongside others in future of course. My time off also coincided with Nicola Sturgeon's announcement to ease lockdown very slightly, and we were excited by the prospect last week that we could drive up to 5 miles to do exercise. We ended up one glorious evening doing a walk near Lennoxtown opposite the Campsie Fells. It was breathtakingly beautiful as you can see in the pictures.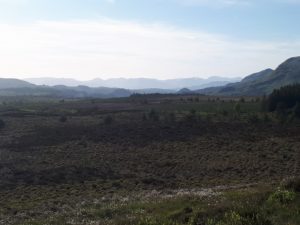 I continue to keep in touch with students from the classes I taught at Elon, with staff and faculty colleagues at Elon, and also with my US book group. I have now gracefully bowed out of my US book group as I was finding it difficult to keep up with reading their book, with the reading for my UK book group as well as work reading and books I want to read for myself. I'll certainly be keeping in touch as my US book group friends have been wonderful. I'll try to drop in on them now and again online and you never know…I might do a drop in, in person some time. I say that, because I've been invited to join an Elon University Center for Engaged Learning Research Seminar from June 2021. This is a research collaboration involving individuals from institutions all over the world focusing on a particular area of research for three years. So I will be keeping my connections with Elon by visiting for a week every June/July from 2021-2023! So this blog might be coming to an end, but my connections will continue. I will also be looking to connect with a Fulbright Chapter in Glasgow and/or Edinburgh, to support the University of Edinburgh to enhance information about Fulbright awards for staff and students, and to be a welcoming presence to other Fulbrighters who come from the USA to do their Fulbright fellowships at the University of Edinburgh.