Time & Place
We will be pleased to welcome you to Beyond the Brain the 9-10 May at Room G32 of the Psychology building, 7 George Square, University of Edinburgh.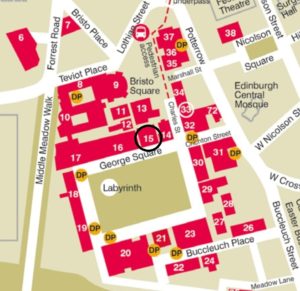 7 George Square is building number 15 on the map above. For a wider perspective of the surrounding area, and for the source of the above image, see here.
For more information on accessible entrances see information here.