Distance study to distance working…
Distance study to distance working…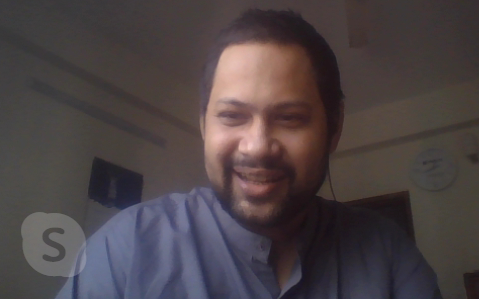 Reading Time:
2
minutes
…by Monjurul / from Bangladesh / studying MSc One Health / 2nd Year
I'm a distance student at the university from Bangladesh. I joined the programme in 2019 and I'm now at the end of diploma level study. When I joined the programme, I was within a break of work for a while. Studying via distance learning helped me a lot to cope with the current situation, as I'm locked in my room due to the pandemic. This is the story to tell how I coped with the current demand of distance working.
As I used the university platform 'Blackboard' for the group meetings, I was thinking how to utilise a similar platform for a work meetings. There are many platforms available nowadays but I started to experiment with Skype as it is free and easy to use.
I was experienced using one to one communication via Skype before – the challenge was using it for a group call. I don't feel it that challenging because of my previous experience of using Skype and Blackboard, but it was really challenging for the people who were not used to it. I used my knowledge of online meeting platforms in this regard to familiarise my colleagues.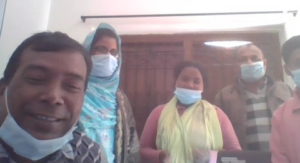 After using it over a year, I'm now slowly shifting the responsibilities to the other colleagues to set a schedule call, presenting by sharing their screen etc. It is not a tough task for many of us but it is really amazing for the disadvantaged people who live in remote villages with very unstable internet connections.
Some of them are now able to conduct a meeting on their smartphone on the go. I feel really good for my colleagues who are now able to meet online to take important decisions without risking themselves in danger in this pandemic. I'm grateful to my university who allowed me think differently. If I can study remotely here in Bangladesh, which is over 5000 miles away from Edinburgh, then it is also possible to work within this small country remotely.
I had a printer at my home a long time ago which is no longer functional. For many reasons, we print many papers while we work in a physical environment. As I'm at home without the printer, I started to learn how to put my digital signatures in the paper, proofreading the documents online which allowed me to print less. I can do most of the work without using printed paper and I'm encouraging others to do the same. I've given some money for printing from my scholarship but I kept the amount as I will need a bigger computer screen while doing the research in coming year. I will try my level best to be paper free during my research.
Enrolling in a distance programme was a mixed experience of mine but it helped to cope with the online working world which is an utmost need in the current situation.