My journey towards the MSc Equine Science…
My journey towards the MSc Equine Science…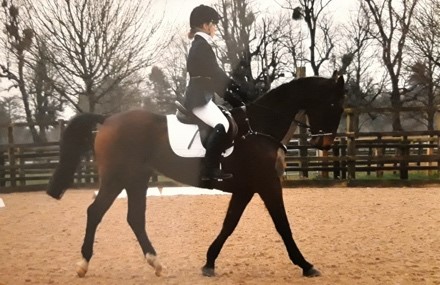 Reading Time:
3
minutes
…by Georgina / from the United Kingdom / MSc Equine Science / 1st Year
Hello 🙂
My name is Georgina and I have just become a student on the part time distance-led MSc in Equine Science here at the University of Edinburgh this September.
Let me begin by telling you a little bit about myself. I haven't had the most conventional of journeys to get here, studying at such a well known and reputable vet school. My story begins in the glorious county of Yorkshire as a farmer's daughter desperate for a pony but being refused a granting of my wishes every Christmas due to all equids being deemed 'hayburners' that rub down dry stone walls and spread weeds by my farming family.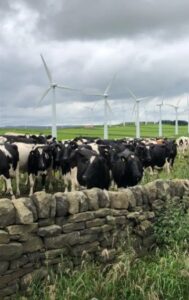 I was supposed to be George, but came out the wrong gender, hence my lack of middle name. When I was 18 months old and my Type 1 Diabetic mother was at home resting carrying my brother Charles, my dad took me around his great uncle's ploughing match for a day out between milkings. Being his first 'bairn', he nearly dropped me as I attempted to free myself from his hold to touch the muzzle of a Shire horse in full harness stood at the end of a furrow. My love for horses began then according to him, not that I can even remember.
Every horse has something to teach you, and I still learn something new every day with our beautiful horses and ponies at the Agricultural College where I work as an Equine Management Lecturer with school leavers between the ages of 16-19.
In saying that, I do have a penchant for all creatures great and small as well as equines. I loved milking at home with my dad and brother as a child and a teenager, right through to my A Level study before I went to Harper Adams University College to study Agriculture as my undergraduate degree. I wasn't sure at eighteen years of age what I really wanted to do, and I believed that horse riding would have to be an expensive hobby as I never imagined I could make my equestrian pastimes pay their own way for me to make a living like I do now.
Upon graduating from my undergraduate degree, I had my mid-life crisis prematurely. I dived in and decided to work with horses full time, after having part time jobs around grooming, riding and charity work whilst studying for my Bachelors. I started all over again, as a trainee riding instructor, gaining my British Horse Society Stage 2 Coaching qualification. The riding school where I worked at was mainly a dealers and livery yard, importing Connemara ponies from Ireland. So, I could not undertake my Accredited Professional Coaching qualifications there, and sadly could not progress any further.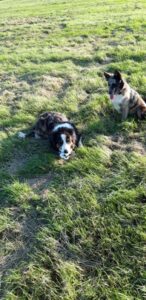 I was then offered the most incredible opportunity on a temp contract – to be a part time Animal Care lecturer at Wakefield College combined with PGCE study at the University of Huddersfield. I jumped at the chance, and safe to say, this was one of the greatest experiences of my working life so far. Teaching school leavers from various backgrounds, including social care, was so incredibly rewarding as I was truly giving back to society. Many of these young people had learning difficulties, disabilities and mental health illnesses, as well as other challenges in their lives. To be able to help them navigate entering adulthood through the therapeutic effects animals have upon us as people was truly wonderful. I will never forget my time working at Wakefield College, especially with the funny stories I have to tell which I could not possibly print here (!).
My temporary working contract as a trainee teacher made me realise that working in vocational education was for me, and now here I am with my dream job as a full time Lecturer.
Even though I am very fortunate at 26 years of age to have such an enjoyable job which pays all of my bills, I wanted to continue to study as I felt like I had 'missed out' in not studying an equine degree at Bachelors level. Hence the quest began last year to find an academic equine course at degree level which would fit in around full-time work. A work colleague of mine recommended the programme here at Edinburgh which she is studying herself module by module as a European student. At first, I thought 'There is no way they will let me in to Edinburgh!' so I was thrilled to hear that my practical experiences and instructor's qualifications would be taken into account to help me make a case for my application. When I was told I met the entry requirements, I didn't think twice about the time, stress, student finance loan payments and all the hard work I would be putting in over the next 3 years, I simply could not wait to get started.
So, here's to the next few years of part time study at the University of Edinburgh. Wish me luck!
Pictures (from top): my grandparent's dairy herd, Flossie and Mac – my dad's two working dogs. Cover photo: Me on my former loan horse Star competing in unaffiliated dressage.