First ever distance learning student in MSc One Health from Bangladesh…
First ever distance learning student in MSc One Health from Bangladesh…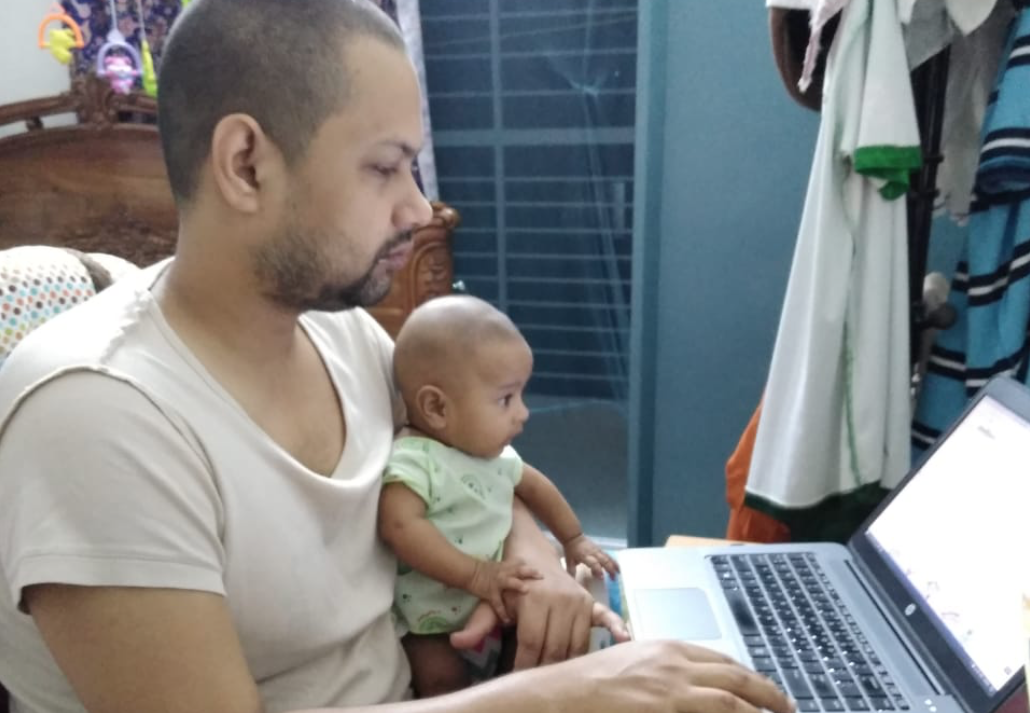 Reading Time:
3
minutes
…by Monjurul / from Bangladesh / studying MSc One Health / 1st Year
There is no boundary and limit to learning, we can learn all the time/anytime. Learning could be accomplished through watching, listening or just travelling. The medium of learning could vary largely. Being a citizen of a developing country, my understanding was education is nothing but attending classes in the closed classroom. This concept was first smashed in 2011 once Queen's University Canada brought an online distance learning diploma programme to my organization through a project link. I was curious, tried 2 to3 times to get into it and failed successfully. A few of my friends – including my wife – got accepted, I tried to peek several times to see what's happening over there (through my wife's ID). Finally, I got accepted in 2014, it was a wonderful 8 month journey and I completed it in 2015. Many of my friends just shift deleted the experience of online learning after the course but I didn't. I continued to be curious about distance education, visited platforms like Coursera etc. and getting more sense of how it works. From my professional interest, I applied for a programme at The University of Edinburgh back in 2017 and was accepted for the programme. But I was not lucky enough to secure any funding that year, so financially I couldn't afford it. I continued to be tested and at the end of 2018 I got another offer letter to study One Health. I was thinking, this is my chance! I spent a few days in early February 2019 writing the scholarship application to the Commonwealth Scholarship Commission. By the end of June 2019, I receive the dream letter of a scholarship offer, my dream came true.
After starting the programme in the middle of September 2019, I was looking at the spot map of the world where the students came from on the learning platform, Learn. Surprisingly I was alone from Bangladesh. I researched a bit more and found that nobody had a footprint on the map before mine! I felt good and bad at the same time. I felt good being the first ever student from Bangladesh. I felt bad thinking how back footed we are in the modern world.   
Besides the academic interest, I was also interested to know how the system works. It's been almost a year and I have learned many interesting issues that might be helpful in my country as well. Being a developing and populated country, we had a great demand for quality education, nowadays more than ever. Many of the universities are located in the capital city of Dhaka which is a megacity of around 20 million people. It is an expensive city to live in for students. Traffic congestion is an everyday problem here and it's very hard to reach your work on time (just a tip, if you are late here for any reason, just blame the traffic!). I believe the distance programme could be a wonderful addition to education for people to beat the traffic at least. The second issue is the flexibility of the education system – many of my mates are working full time and taking this course. While Bangladesh is going through a transition of economic growth, every human effort counts. So working and studying at the same time is a great opportunity for me and will be an added advantage for many people. People spend hours in traffic congestion on public transport, and can go through the materials of study easily. It is also nice for someone like me who is taking leave from work for a while, busy with some personal stuff but studying full time on this programme, interesting isn't it? I assume my four month year old son also enjoys it!
This became interestingly important in the era of COVID-19, where everyone is locked down and the education department are releasing online lectures on Facebook live or on YouTube. This is more for the elementary students but I believe it has such a great potential to benefit higher education students in future. Before it was difficult for me to make people understand about my programme of study, which is entirely online. Now I'm proudly telling people about my study programme, there are no more difficulties in understanding. 
I want to finish it with a few tips for people who are interested in studying distance learning, especially from developing countries:
Think broad and research. The world is bigger than you think. Don't stop the imagination of possibilities. Be curious. Your success waits in your next step.
There are a number of world-class universities, including The University of Edinburgh, offering many of the life-changing distance programmes you can take.
Many of them also offer scholarships. There are options for developing countries, so it's essential to discover every option available there. Self-financing may not be possible for many people.
Know the dates and plan accordingly. Don't hesitate to email if you have any confusion about anything, you will get an answer. My experience with my university is awesome.
And be serious about your work, finish it on time.