Get a life and make some money…
Get a life and make some money…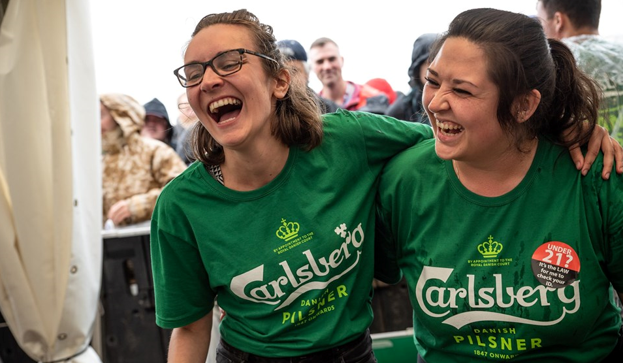 …by Bethany / from the United Kingdom / PhD Motor Neurone Disease / 2nd Year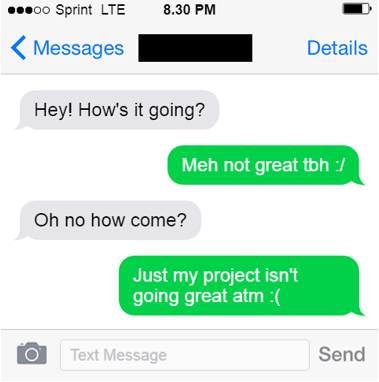 This is a common interchange between PhD students of every discipline, especially in biological sciences, where results depend on the unpredictable nature of living cultures or animals. However, one trap I am desperate to not fall into is letting my PhD become the ONLY thing in my life. Now don't get me wrong, I put my life and soul into my project and the impact I hope it will make in the world, but I need to have a life outside the lab. If I don't, my entire happiness is dependant on just one thing, my project. Unfortunately, my PhD is the first time in my life when the effort I put in isn't directly correlated with the desired outcome; trying my hardest doesn't always generate the results I need. Perseverance is key in PhD success, but taking time outside the lab to experience a change of pace is my method for maintaining a healthy and happy life. So, here are some of my top tips on how to achieve this, some big and some small changes, and some where you can earn a bit of extra cash!
Tip 1: "One cannot think well, love well, sleep well, if one has not dined well." (Virginia Woolf)
Cooking for me is a major effort, mainly the cleaning up I must admit! That being said, when I am feeling my most lazy and uninspired, a well-cooked meal by myself is just the remedy. Through cooking I can be more creative than I can in the lab, and I know that at the end I am guaranteed to have created a hearty, tasty meal which is extremely rewarding. Plus, as an added bonus if you cook too much you can always freeze extras for those lazy days and you can still enjoy a lovely cooked meal, you'd be proud to serve your mum.
Tip 2: Teamwork makes the dreamwork
I appreciate not everyone is a social being, and we all have our own spectrum of comfort when it comes to making new friends. But one thing I find most helpful when things are tough in my project is spending time with people who are completely unattached to my work. This avoids falling into the trap of talking about work when I really need space. For me, a great source of friendship was joining the trampolining team. I have joined the trampolining team at all 3 universities I have attended so far and I have always loved the energy around a team sport!
Tip 3: Make the most (money) out of what you have
I have always been one of those people who takes on too many tasks. But without them, I am way less productive. So, I decided to take on tasks that could earn me a little extra money! As a teenager I gained my swimming teaching qualification, and after nearly 5 years out, I went back to teaching swimming at the weekend. I love this as I turn up each Saturday and Sunday morning, and get to see the kids progress and have a laugh with my colleagues there. This is also a great way to get me out of bed in the mornings instead of losing half a day to being lazy! I also utilise the skills and knowledge I gained throughout my education, to earn a little extra money as a private tutor. This is super flexible work where I can choose who I want to work with, on what days and times and for how much money. Plus, it looks great on a CV. Finally, my favourite was my "summer job" with a temporary bar staffing company. Again, this is super flexible work where I can choose what shifts I work and its always good fun working the music festivals. However, if you do the long ones or the camping festivals this can be a little draining physically so be prepared for that when you return to work on the Monday! However, this is my favourite job I've had so far, where the work is fast paced, my shift supervisor makes all the difficult decisions for us, and at the end of the day we walk away from the hectic stress of the shift never to think about it again.
All in all, whilst I am learning an incredible amount in my PhD, I am trying to learn just as much about myself outside the lab and just enjoy my time in Edinburgh.