STEAM Gardens Summary Report
STEAM Gardens Summary Report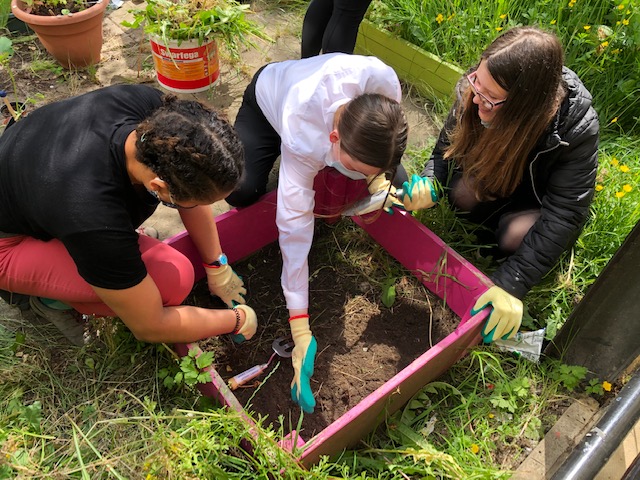 The STEAM Garden Pilot Project brought together University of Edinburgh student volunteers and S1-S3 pupils at Castlebrae High School in learning about food growing in the school garden. The focus of the pilot was to provide a space for pupils to learn about growing food and caring for vegetables as one of the key Sustainable Development Goals, and to engage in sensorial and practical activities supporting good mental health and wellbeing.
The key aims of the pilot were to:
Introduce pupils to food growing as a means to learn about food sustainability and acquire new practical skills.
Facilitate learning across the curriculum and the development of skills to sustain health and wellbeing.
Establish peer-to peer learning whereby school pupils and University students can learn together and from each other.
Set out pathways for participants into further education and future career opportunities.
The Summary Report of the report has now been published, and you can read it here.