About me
Mountains, rivers, sediment and floods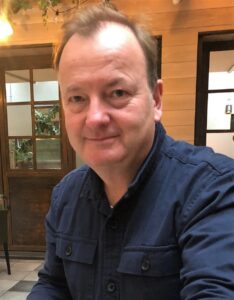 I'm a Professor at the University of Edinburgh researching and teaching topics along the lines of mountain building, erosion, sedimentation, rivers and the natural hazards associated with these processes such as debris flows and floods. Much of my work has been based in a range of settings such as the Alps and Pyrenees, but now my focus is primarily on the challenges provided by the Himalaya and the human exposure to the extremes of surface processes. I teach sedimentology and geomorphology, and particularly enjoy field-based teaching.
Broad Research activities
My research is based around understanding the flux and nature of sediment that is sourced from mountain ranges, and how this is transferred across foreland basins to end up in the oceans. These processes underpin the long term evolution of continental landscapes and how they are recorded in the stratigraphic record. On the shorter term, these processes also underpin the societal exposure to natural hazards such as floods and debris flows. All of my research is dependent on collaboration with a network of colleagues in Edinburgh and elsewhere across the globe. In Edinburgh, I am a part of the Land Surface Dynamics research group (Follow us on Twitter: http://twitter.com/edinlandsurf). For more details of active projects see 'Ongoing Research Projects' in the menu to the left.