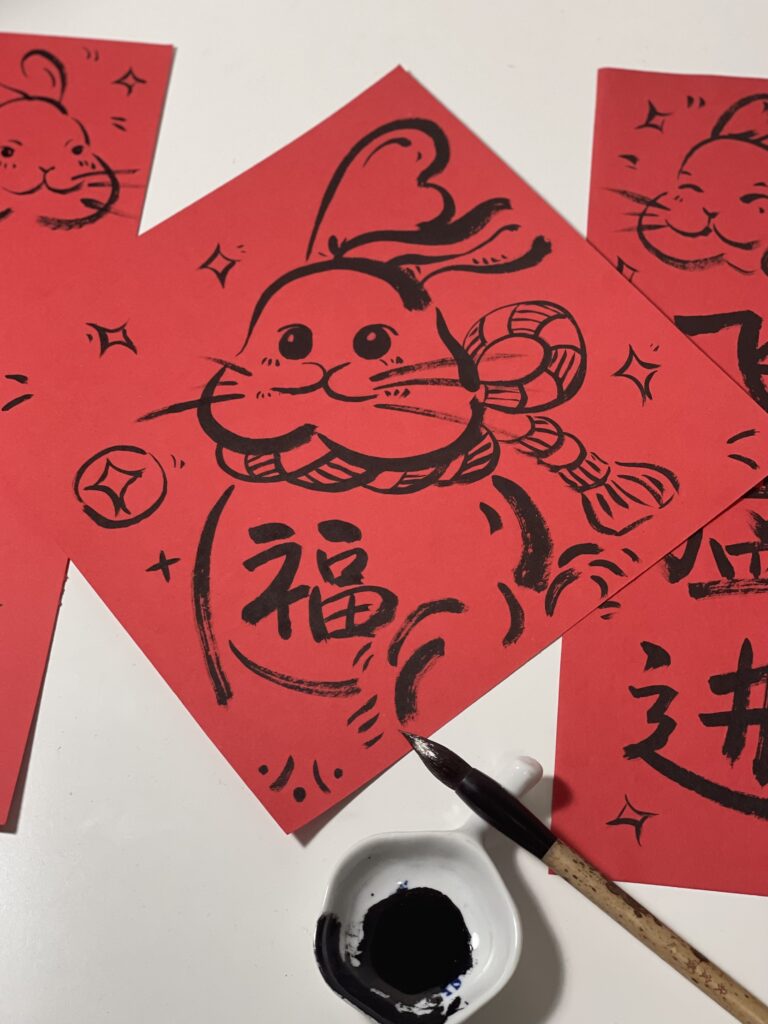 Although I was not able to be with my family this year, I painted and wrote Chinese New Year scrolls and put them on the door of my flat, which is a traditional custom to symbolize the goodness of the new year. The year 2023 is the year of the rabbit, so I painted a rabbit on the New Year's painting.
In the morning I had a video call with my family and my daughter passed on New Year wishes to me, and in the evening I made dumplings and other Chinese dishes with my flatmate.
To be honest, I was very homesick for my mum and daughter today.