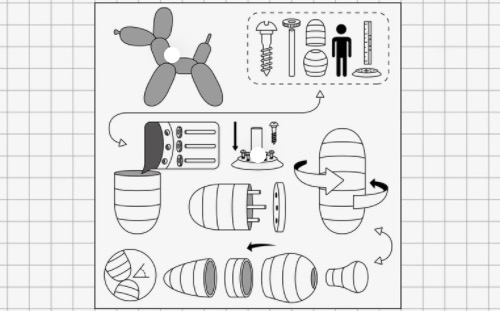 I heard about the mysterious role of 'artist assistant' on the BBC RADIO 4 yesterday. A Factory is an assembly-line approach to creating a visual work-a business model. During this program, I noticed that Andy Warhol introduced his New York studio in the early 1960s. As a result, this production approach commissioned his assistants to complete artwork and reference these today. I am interested in artists' identity in the creative process. And how the effect on assistant.
When I came out of the radio program, I remember thinking that artists employing assistants to create work is not novel. I think I felt that way because Michelangelo hired assistants to paint the Sistine Chapel in the 16th century. Some visual artists employed art college students to create 3D effect or edit film effect. I was interested because artists have so much more experience and inspiration than assistants, so completing artwork was probably the right thing to do. However, given I doubted assistants, I realized that it was probably not right. This is like when across industries like photography and painting, we see more and more artists acting like creative directors-overseeing the work while still claiming it as their own.
I realized that size and scale play obvious roles in how many helping hands are involved in production, but the breakneck speed at which art is both digested and sold today has many artists relying on means outside of their own skill set to execute their work. However, Does it make sense that a single individual receives the credit even when they don't—or can't—make the work themselves? Is it time to reevaluate what it means to be an artist assistant and where ownership of art in collaborative processes begins and ends?
I think that art- and this can be kind of cringeworthy for some people, but art today is a business. And like any business, you have your CEO, your president, and your department heads, etc. In fact, some artists actually make these hubs with the purpose of giving emerging artists a platform while employing them to do work. The Japanese visual artist Takashi Murakami, famous for his bright cartoon-like imagery and signature multicolored flowers with faces, founded what would evolve into the Kaikai Kiki factory in 1996 with that purpose—using it as both a production house and artist management company.
So, I believe artists the first successful artist that's able to combine his art with his philosophy and theory.