Rabies is a preventable viral zoonotic disease, with a human mortality rate of almost 100%. It is usually spread from infected animals through bites or scratches. People can also be infected when an infectious material such as saliva comes into direct contact with mucous membranes or fresh skin wounds.[1]
Rabies is among the top three causes of human death due to infectious diseases. To date, rabies is estimated to cause around 60,000 human deaths annually.[2] China is a high-risk country for rabies, with the number of related deaths being second only after India in the world. [2]Although Zhejiang Province is one of the most developed provinces in China and the number of rabies cases has declined every day, it is still worthy to discuss the impact of rabies in Zhejiang Province.
Here shows some challenges of rabies in Zhejiang and some suggestions for the next steps to tackle the issue. Yin recognized that rabies elimination requires the need for multi-departmental collaboration with an integrated approach by animal and human-related services.[3]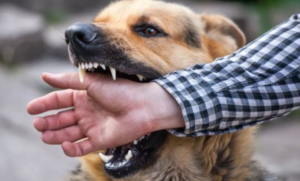 The challenges of rabies
Low dog vaccination coverage
Dogs are the most infection source of human rabies cases over the world, and Zhejiang Province is not an exception. In fact, more than 90% of human rabies cases were transmitted by dogs in Zhejiang Province. [3]A failure to receive timely and standard prophylaxis after exposure is one of the primary reasons for the occurrence of human rabies. Besides, the coverage with animal rabies vaccine in household canines is extremely low due to the reasons of the large number of dogs, lack of a strict dog registration system, and lack of manpower and resources.
Lack of knowledge of rabies
Yin found all review articles showed a dearth of knowledge about rabies in the general public and among health workers, particularly in rural areas.[3] Knowledge of rabies is always given published to the public in municipal or district Center for Disease Control but less disseminated in other public settings such as community hospitals, clinics, townships, villages, and police stations. [4]Therefore, many residents living in rural areas with a low level of education will lack knowledge about rabies. They may don't know how to prevent rabies earlier and don't know what to do after being bitten.
The next steps to tackle the issue
Yin noticed that there has been evidence that canine rabies elimination is feasible in many countries such as Central and South America, Malaysia, Japan[5], and many island countries or regions in Asia, which has happened through the implementation of strict dog population control measures and synchronized mass dog vaccination.[6] With reference to successful cases in other countries or regions, here comes up some suggestions for the above-mentioned challenges.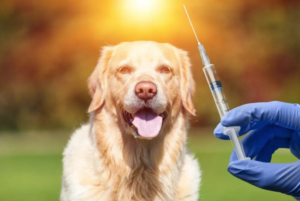 Increase the dog vaccination coverage
The World Health Organization recommends that vaccinating 70% of dogs in one area can stop the spread of rabies while the rate of Zhejiang Province is 40%.[7] It is necessary to increase the vaccination rate of dogs. On October 1, 2021, Zhejiang Province began to implement the new "Zhejiang Province Animal Epidemic Prevention Regulations". [8]The new Regulations claim that Zhejiang province implements free rabies vaccination for dogs. It also implemented door-to-door dog vaccination in rural areas. What's more, it requires dog owners to vaccinate their dogs regularly to against rabies in accordance with regulations.
Increase the publicity of knowledge about rabies
Improving people's awareness and understanding of rabies can help tackle this problem. Relevant departments need to increase publicity in areas with rare publicity such as community hospitals, clinics, townships, villages, and police stations. In these areas, Various publicity methods can be adopted to publicize the risk of rabies, such as putting up posters, holding lectures and so on.
Here are some other suggestions to tackle this issue:
Enhancing rabies surveillance activities
Training health professionals on PEP and increasing access to PEP in the countryside
Passing policies supporting intersectoral collaborations between ministries and departments involved in the management of the dog population
Overall, although rabies still exists in Zhejiang province, the past and current policies from the province have made it fewer rabies cases and less influence on humans. This blog also proposes some next possible steps to tackle this issue.
References
[1]  J. Ren et al., "Human rabies in Zhejiang Province, China," International Journal of Infectious Diseases, vol. 38, pp. 77–82, Sep. 2015, doi: 10.1016/J.IJID.2015.07.013.
[2]  M. Rajeev et al., "Healthcare utilization, provisioning of post-exposure prophylaxis, and estimation of human rabies burden in Madagascar," Vaccine, vol. 37, pp. A35–A44, Oct. 2019, doi: 10.1016/j.vaccine.2018.11.011.
[3]  W. Yin et al., "Challenges and needs for china to eliminate rabies," Infectious Diseases of Poverty, vol. 2, no. 1. BioMed Central Ltd., pp. 1–10, Oct. 02, 2013. doi: 10.1186/2049-9957-2-23.
[4]  H. Si et al., "Rabies trend in China (1990-2007) and post-exposure prophylaxis in the Guangdong province," BMC Infectious Diseases, vol. 8, Aug. 2008, doi: 10.1186/1471-2334-8-113.
[5]  T. Lembo et al., "Renewed global partnerships and redesigned roadmaps for rabies prevention and control," Veterinary Medicine International, vol. 2011. 2011. doi: 10.4061/2011/923149.
[6]  A. Belotto, L. F. Leanes, M. C. Schneider, H. Tamayo, and E. Correa, "Overview of rabies in the Americas," Virus Research, vol. 111, no. 1, pp. 5–12, Jul. 2005, doi: 10.1016/J.VIRUSRES.2005.03.006.
[7] Step up mass dog vaccination to beat rabies: Expert,2019, Available at :  https://www.chinadaily.com.cn/a/202109/15/WS6141b400a310e0e3a6821cb1.html
[8] Zhejiang: "Zhejiang Animal Epidemic Prevention Regulations" will come into force on October 1, 2021, Department of Agriculture and Rural Affairs of Zhejiang Province, Available at: http://www.chinagrain.cn/jnnewsinfo.htm?id=5151838&flag=1