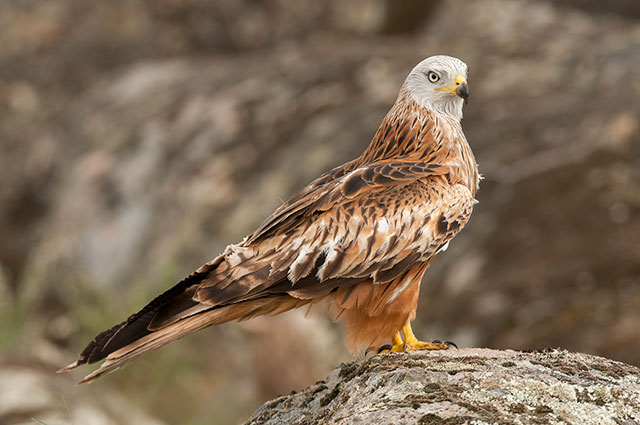 The reintroduction of the red kite to England and Scotland has been one of the major conservation success stories of the last 20 years. In the early 1930s, only two breeding pairs of red kites were known to survive in the British Isles, both in central Wales. Careful protection of the Welsh kites helped the native population increase slowly, with 20 breeding pairs in 1967, 30 in 1978, 50 in 1988 and 80 in 1992. Today the Welsh population is thought to number between 750 and 900 pairs. The first reintroductions of red kites to England and Scotland took place in 1989, with the English introductions in the Chilterns, the Scottish birds on the Black Isles. reintroduced birds bred for the first time in both England Scotland in 1992.
Kites hunt on the wing, soaring and circling over open ground. They are quite capable of killing small mammals and birds,
Kites are surprisingly lightweight in the spring, adults weigh around 900g, which is considerably less than a mallard.
Old English names for the kite range from puttok to gled and glead; a number of place names, such as Gleadthorpe in Northamptonshire and Gledehill in Yorkshire, are reminders of these names.
However, considering their size they are not very powerful, though they have been recorded robbing much bigger raptors, such as white-tailed eagles, of their prey.
From <https://www.livingwithbirds.com/tweetapedia/21-facts-on-red-kite