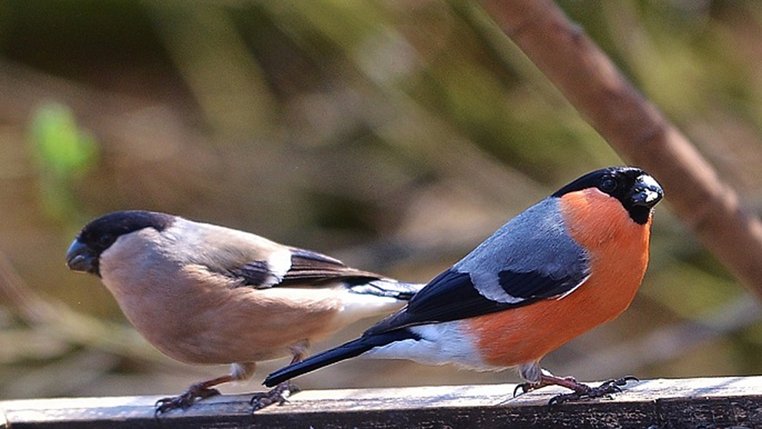 The Azores bullfinch is one of the world's rarest birds, with a population of fewer than 120 pairs restricted to the island of Sao Miguel 
The name 'Bullfinch' comes from the bird's front heavy bull-headed appearance. 
Bullfinches were once popular cage birds. They can be taught to imitate a special bird flute or whistle. 
The short, stubby beak is specially adapted for feeding on buds. 
They are particularly enthusiastic eaters of the buds of certain fruit trees. Conference, Dr Jules and Williams pears are particularly popular, along with Morello cherries. 
due to their bud-eating habits, many thousands used to be legally trapped and killed each year in English orchards. 
From <https://www.livingwithbirds.com/tweetapedia/21-facts-on-bullfinch