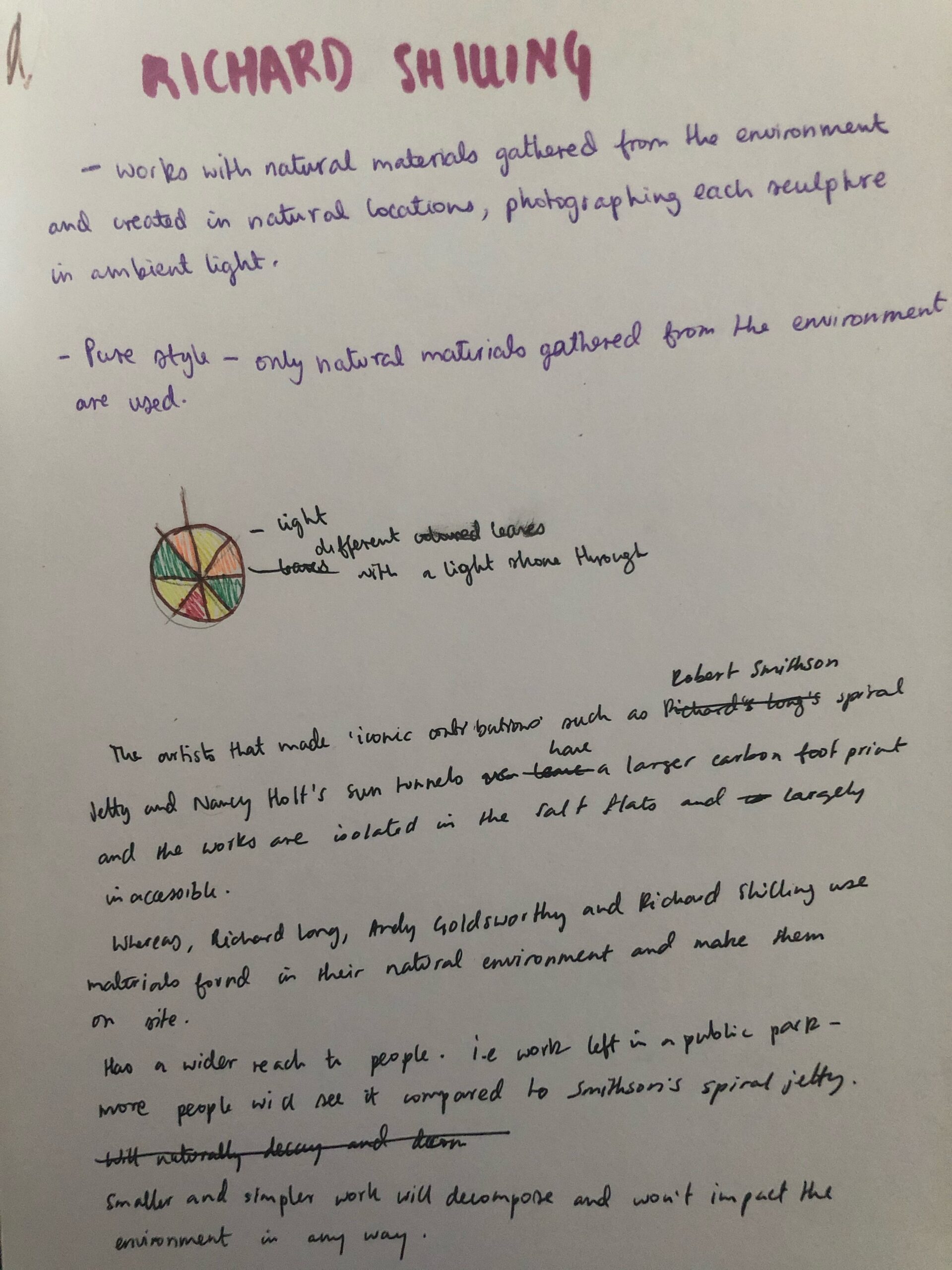 After my initial decision of wanting to pursue Land Art, I realised that the current Edinburgh environment is not very appropriate for my ideas and plans. everything is very muddy and semi frozen most of the time and it is quite unpleasant being out for more than 3 hours. I shifted gears and started thinking about using this time to interact with some of my other friends by going on nature walks and looking for things to collect, i.e. Meadows Finds.
I still wanted to add my own touch to the physical environment, but was still unsure of how I would go about it, since I am limited by supplies and facilities but also physically I am unable to do a lot of strenuous activity. Painting rocks is a safe way of adding colour to the otherwise dull February climate. I research how to do this sustainably, and found out that using a sealing spray would be the best and simplest option. Eco friendly paint was going to be expensive and would have faded away quite quickly.
I felt the best option was to use what I had, acrylic paint, and buy a sealing spray to make sure the acrylic paint doesn't chip away due to weathering. I got a batch of rocks to test the process and see where I can put the bigger rocks.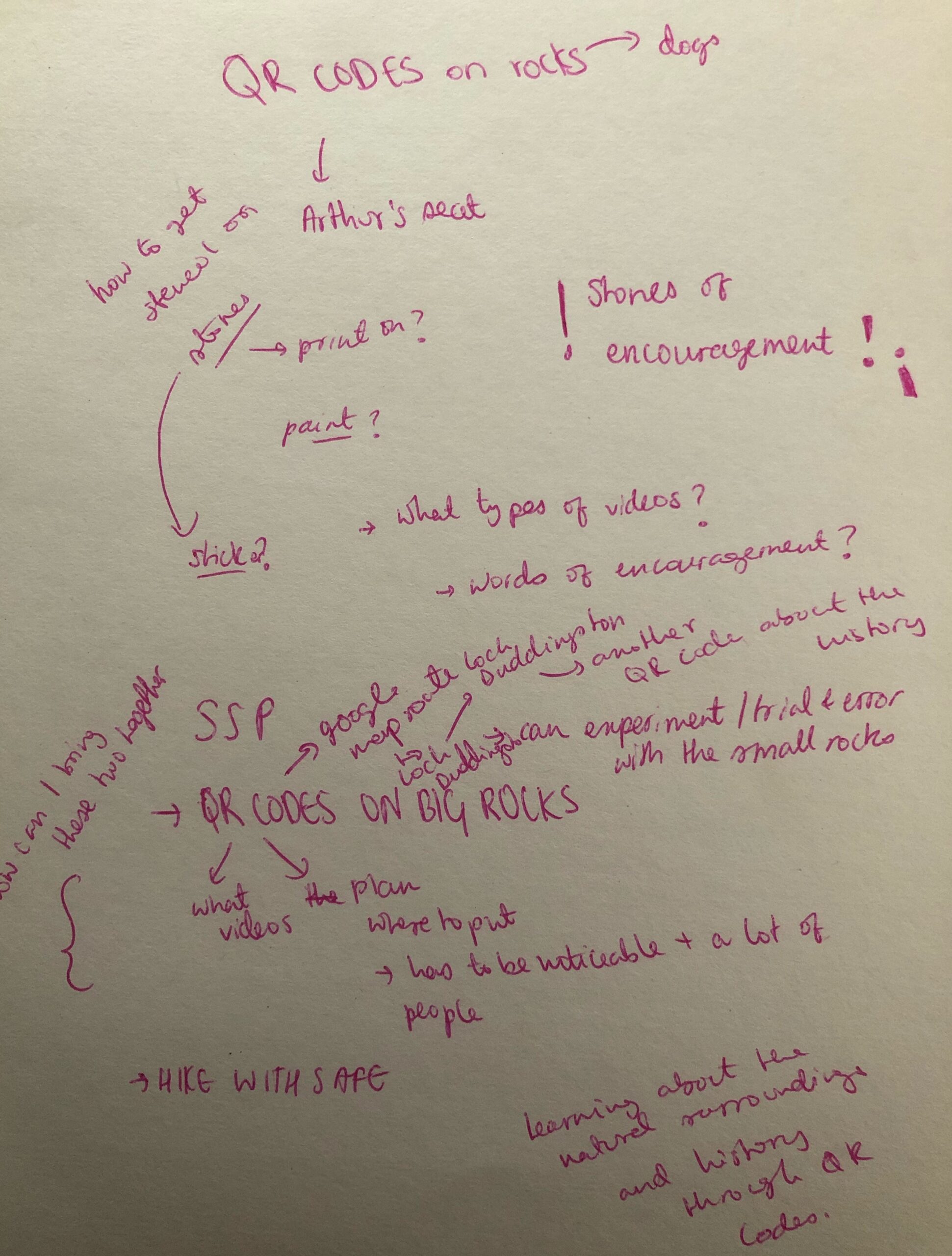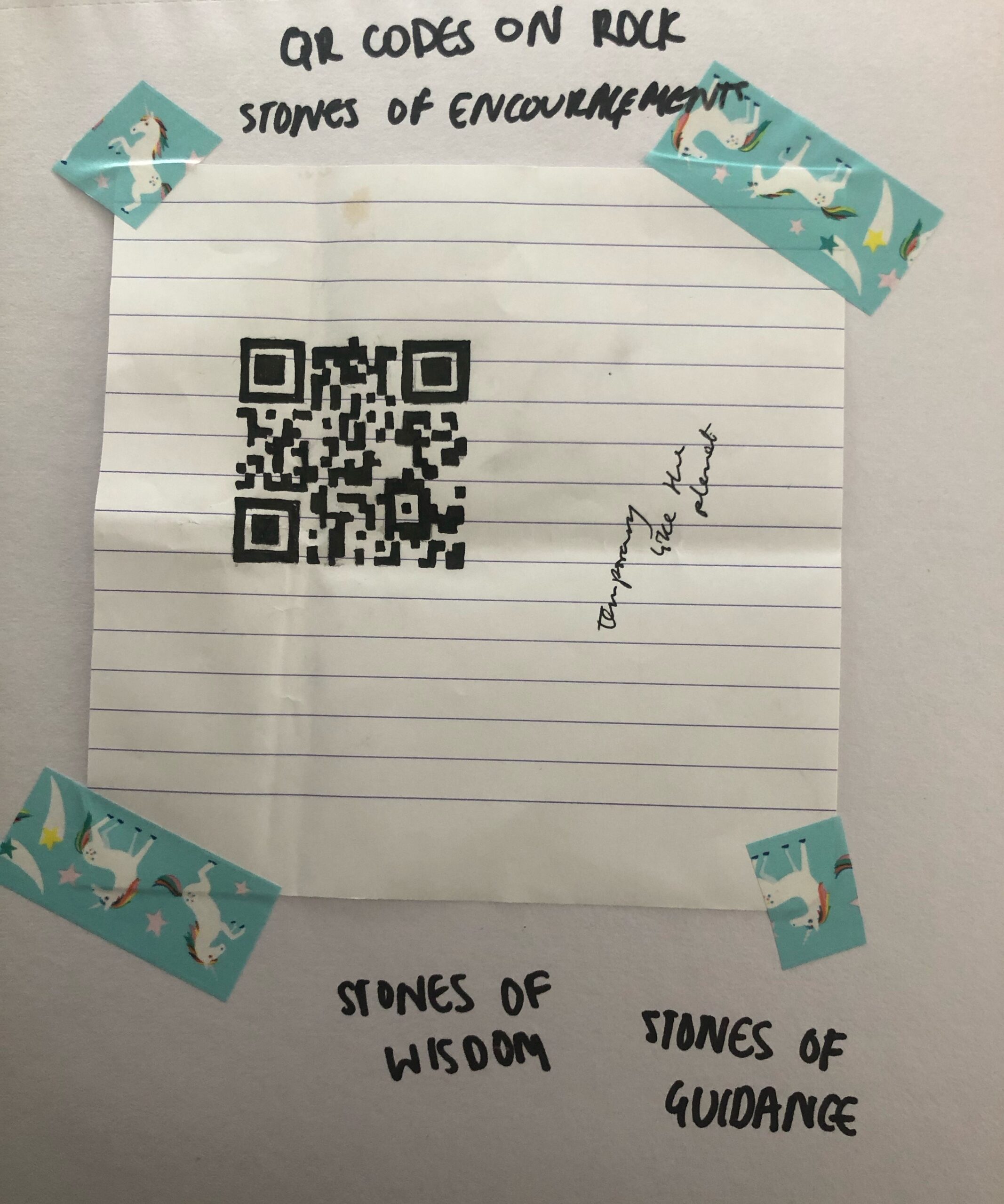 https://goo.gl/maps/7C5zW2PxcFZL6SJT6
Link above is to my work in progress plan of where I will place rocks with QR codes on them. I am unsure of what the QR codes will link to, so far it could be historical facts about Arthur's seat or random facts about crows or grass. I know for sure at the top of Arthur's seat I will rick roll everyone. hehee.