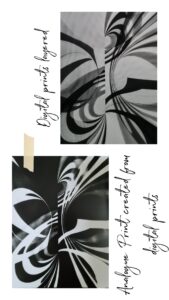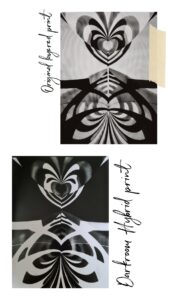 Different stages of working – analogue + digital to create a hybrid technique.
The initial digital image was created by layering acetate and tracing paper prints. I then experimented in the darkroom by exposing digital prints onto light-sensitive paper.
As you can see, even though I am using the same prints, by using different techniques it alters the image completely. The hybrid photogram creates an interesting texture which fades the image in certain aspects adding an element of mystification.