In this guest blog post, Sarah Janac, Research Facilitator within Digital Research Services, shares details on the support available from Digital Research Services and provides information on the resources available.
---
Today, research is more than theory and experiment – there is a growing need for modelling, simulation and other computational work. Research data is vast and requires careful handling and storage. This means that digital resources and technologies play an important role during the research lifecycle: from planning through to collecting, storing and analysing data to publishing and preserving the project.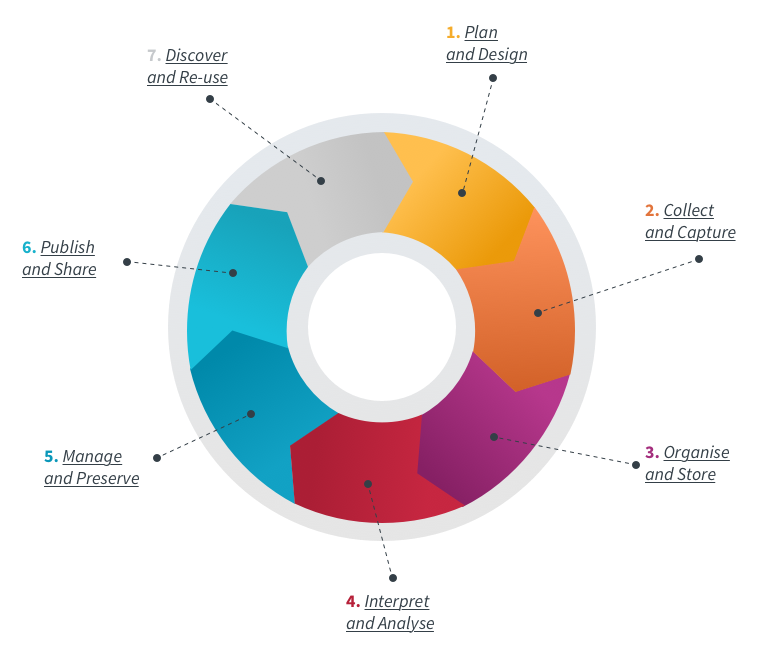 Who are Digital Research Services?
Digital Research Services are here to provide the digital tools and technologies for data-intensive and computational research. We also provide specialised guidance and support to utilize them in the best way, for instance through webinars and drop-in clinics. We recognise that there is no one-size fits-all approach, so we will tailor advice to meet the needs of an individual project.  
More information can be found on the website and in the brochure via the links below: 
What resources are available?
The Digital Research Services website offers a single point of access to all the available resources. Resources are divided up by the stages of the research lifecycle. Here is a sample of some of the key resources we offer: 
| | | |
| --- | --- | --- |
| Research Computing funding checklist | Make sure you account for all the funding you may require for the digital elements of your project. | |
| Digital Research Toolkit | A toolkit designed to help you accelerate digital research. It covers planning, high performance analysis, publishing and maximising research impact.  | |
| Eddie | A high performance computer cluster, which can analyse vast amount of data. It is ideal for simulation, modelling and visualisation of data. | |
| Eleanor | A virtual environment enabling cloud computing. With Eleanor you can build virtual machines configured to your exact requirements. | |
| DataStore | Free 500 GB data storage (with the option to purchase more). Data is stored in multiple locations and there is an option to configure shared group spaces.  | |
| DataSync | a 'Dropbox'-like service, allowing you to share data securely with collaborators anywhere in the world. | |
Find out more about what Digital Research Services has to offer on Sharepoint and the MediaHopper channel: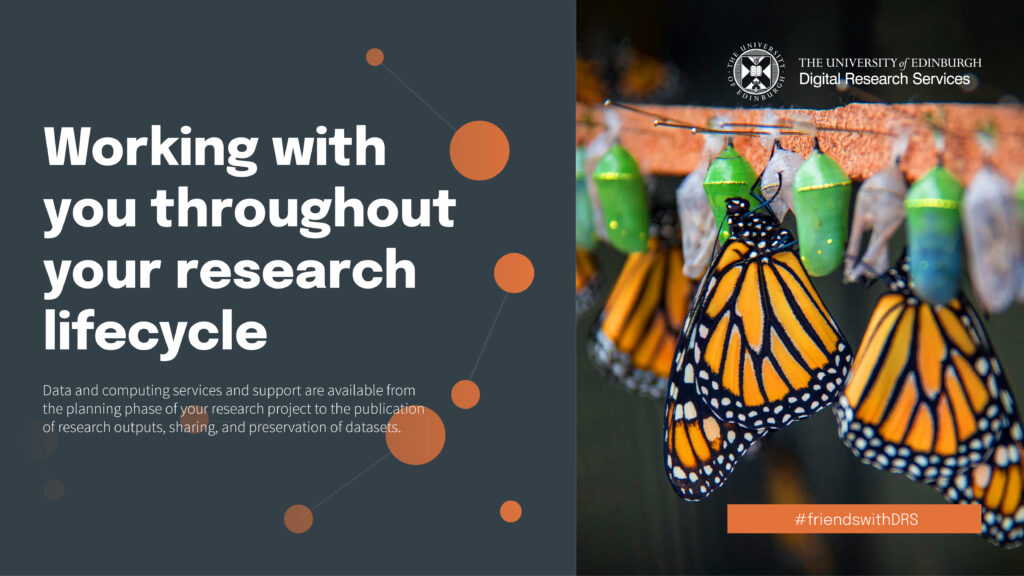 ---
Meet the Team
Our Research Facilitator Team is the first port of call and can support your research needs. We understand that there is a wealth of information out there, so our Facilitator Team is here to help you navigate the complexities of digital research services. We can point you to the right resources, find training opportunities or help calculate IT-related costs.
Get in touch with the representative for your school: 
You can also stay up to date by joining our mailing list and following our Twitter and LinkedIn pages. 
Research Facilitation works closely with service providers within the Information Services Group and beyond.  
---
Keep an eye out for these events
We will be running a series of lunchtime seminars from January to May 2023, focusing on the best resources to use depending on the stage of the research lifecycle. The seminars will also provide information on optimising your research profile presence.  
Ambassador Programme: After a successful programme in 2019, 2020 and 2022, we will be running an internship scheme for postgraduate research students. The focus lies on exchanging digital research skills between Schools and promoting interdisciplinary learning. Click here for more information and to register interest as a host or intern. 
Early Career Research Forum: a regular networking event to exchange and discuss digital skills in research. Open to all early careers researchers and PhD student at the University of Edinburgh. 
Share