Nicholas Duvall, Research Development Officer, explains how one of the UK's biggest research funders is tackling bullying, harassment and research misconduct.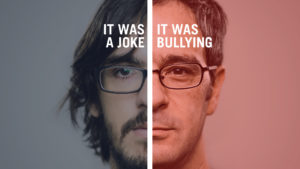 Earlier this year, the British Heart Foundation (BHF) launched bullying, harassment and research misconduct policies, in line with other research funders, such as Wellcome. This is to ensure that groups and institutions funded by BHF foster a supportive environment which allows the best research to flourish. Although BHF is now formalizing these policies, because most researchers deport themselves in line with the highest professional standards, the expectations of the policies should not contain any surprises.
Treating one another with dignity and respect
BHF defines bullying as:
Any offensive, intimidating, malicious or insulting behaviour. It involves the misuse of power and can make the person being bullied feel vulnerable, upset, humiliated, undermined or threatened.
Harassment is defined as:
Any unwanted physical, verbal or non-verbal conduct that has the purpose or effect of violating a person's dignity or creating an intimidating, hostile, degrading, humiliating or offensive environment for them. It may be persistent or a single incident.
BHF considers both bullying and harassment unacceptable. You can read the policy in full in Schedule 2 of the Standard Conditions of Grant, but the key message is that all participants in BHF-funded research must to treat each other with dignity and respect.
Under the policy, institutions which receive BHF funding need to have clear policies of their own in place which set out the standards of behaviour they expect from staff, and how they investigate when complaints are made. The University of Edinburgh has a zero tolerance stance towards bullying and harassment. You can read more about our Dignity and Respect policy on the Respect at Edinburgh web hub.
BHF expects institutions' investigations to be fair, impartial and timely. A university must inform them when an investigation (relating to a BHF-funded researcher) is made, and of the result of the investigation.
Research misconduct
BHF's terms and conditions also cover research misconduct. BHF use the definition from Universities UK's concordat to support research integrity, namely 'behaviour or actions that fall short of the standards of ethics, research and scholarship required to ensure that the integrity of research is upheld'. This can include fabrication, falsification, plagiarism or deception in performing or reviewing research and in reporting research outputs.
As with bullying and harassment policies, BHF expects funded institutions to have their own formal, written procedures to address the problem. You can read about the University of Edinburgh's policies on the Research Support Office's website.
Again, investigations must be timely, fair and impartial, and BHF must be kept informed of the progress of any investigation.
In any case of a bullying, harassment or research misconduct complaint being upheld, BHF may apply sanctions against a perpetrator. Additionally, an institution may be sanctioned if it fails to handle complaints or conduct investigations appropriately.
More from this author
Share