In this blog, Anna Votsi, Research Support Adviser, gives us an inside view of what goes on behind the scenes when we run an internal selection process before research applications are submitted to a funder.

Since the beginning of the academic year 2017-18, there have been 9 calls in total with an internal selection process at the University of Edinburgh. In ten years' time it will undoubtedly be the Research  Support Office hive-mind algorithm making these decisions, but for now a great deal of conversation and deliberation goes behind each call and behind each email with a deadline in the subject line.
Whether the demand management is explicitly written within the call itself (for example, a cap on submission numbers per institution) or it is implied (for example, a one-off call with unusual or very specific criteria to meet), we consider things like timelines, semester dates and holidays, the level of interest we think there might be in the call, other calls out at the same time, previous successes with the calls etc.
Creating the best chance of success
Currently our most common model for internal processes is an expression of interest first, followed by a full submission around three weeks before the call deadline, which is considered by an internal panel set up specifically for the call. The rationale behind this is to strike a balance between allowing enough time for writing up an application to that internal deadline, and allowing enough time afterwards to finalise it and to consider and incorporate the panel's feedback.
That last point is important to us and relates to a question we are often asked, with (understandably!) varying degrees of politeness and brevity: how can anyone be expected to write up a full application to a deadline that was already tight, but do it three whole weeks earlier? Our response is that we don't expect the draft application to be perfect. The panel discussions always revolve around two things: whether the application is a good match for the call and whether any questions or criticisms from the panel can be addressed between now and the final deadline.
We provide bespoke help
Anyone writing an application is also offered dedicated help from us at the Research Support Office. We give this support to all applications anyway, but it is especially important in this case, both as the calls tend to be of high strategic importance to the university, and to recognise the additional pressure colleagues are put under with the internal process.  You would be forgiven for thinking that the discussions around this happen at higher and more removed levels, but in reality those of us working on the front line also take part in the conversations, and our contributions are informed directly from working together with researchers on applications.
It is difficult to keep everyone happy in these situations, and we take feedback and concerns seriously. For every person that tells us that three weeks before the deadline is too early for internal submissions, there is someone else telling us it is too late to be told they cannot submit an application (and having to tell their collaborators that). And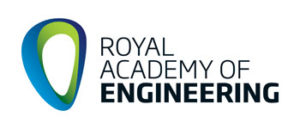 for every person that tells us that our internal process needs to be flexible (for example in the materials we ask that people submit to us), someone else tells us that they need clear instructions.
Ultimately, it is important to us that our research community understands that we don't take these decisions lightly, that we understand the pressure that this puts on everyone, and that we really do try to make it as easy as we can. Our aim is always to make sure that the proposals with the best chances of success get submitted and funded.
More from this author
Share