In today's blog Nisha Patel introduces the first in a three part series that will take a deep dive into applying for AHRC funding. In this first blog she takes a look at the Technical Plan. It is an essential, and often misunderstood, component of the AHRC Research Grant. In this blog series we will cover what is required of the Technical Plan; what defines a Digital Output or Technology; the information required by AHRC in the application; common strengths and weaknesses that have come out of our assessment of multiple AHRC applications.
First of all it is important to recognise when a Technical Plan is required, and when it is not. You will need to submit a Technical Plan if digital outputs or digital technologies are essential to the planned research outcomes of the proposal. "A digital output or digital technology is defined as an activity which involves the creation, gathering, collecting and/or processing of digital information."
So, you will need a Technical plan if you want to develop:
A website containing digital outputs (data produced by the project), such as a digital collection (photo library, embedded videos etc).
A digital exhibition or resource involving converting data to new media formats
An app or other piece of software/technology
You will NOT need to submit a Technical Plan if:
Your only proposed digital output is a website containing information about the project (as opposed to data produced by the project)
Your only project outputs will be formally-published items: articles, book chapters, monographs, etc. ; if this is the case, you should state this in the Technical Summary section of the Case for Support.
AHRC Technical reviewers will comment specifically on the technical feasibility of your proposal and the technical review will also be forwarded to the Principal Investigator together with the peer reviews as part of the PI response stage, to assist the panel in arriving at its grading decisions.
Here at the University of Edinburgh, the Research Data Service offers a suite of tools and support that helps staff, during and after their project. They also offer a range of training programmes on using data and on research data management (RDM): scheduled workshops, online courses, all that sort of stuff.
The Digital Curation Centre (DCC) provides expert advice and practical help if you are wanting to store, manage, protect and share digital research data – DMPonline is the DCC'S data management planning tool that provides tailored guidance and examples to help you write a Technical Plan. DCC offers an abundance of guidance and examples, checklists, FAQ's, samples, etc.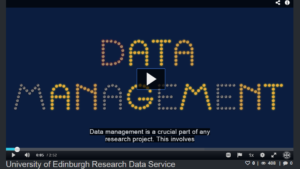 This blog is the first in a series of blogs focusing on the AHRC, be sure to look out for the next in the series.
Nisha Patel is Research Support Advisor for the the College of Arts, Humanities and Social Sciences. 
http://www.ed.ac.uk/information-services/research-support/research-data-service/training
https://dmponline.dcc.ac.uk/
http://www.dcc.ac.uk/resources/data-management-plans/guidance-examples
Share