Web is Dead. Long Live the Internet, so goes the title of a story Chris Anderson and Michael Wolff published in Wired (2010). Their main argument was that digital culture was entering a new paradigm that would shape the next years of capitalism: we were on the verge of the age of "social media" facilitated by the rise of the streamlined and integrated "platform." Platformization is premised on the principle of interoperability between technologies, software, and data (Helmond 2015; de Kloet, Poell, Guohua & Fai 2019). In the past decade, the story of successful platforms has been told repeatedly by platform owners, academics, and journalists alike. Social media platforms, such as Twitter, dominate and shape our news cycles. Facebook has grown to a position where it has two billion users and is one of the world's most important advertising platforms. Airbnb has transformed travel markets globally, and Uber, Deliveroo, Skip the Dishes and other on-demand labour platforms now pose serious challenges to labour law and labour regulations across numerous countries (Pasquale 2016.)
As we head into 2022, corporate platform owners are looking for the next sectors to conquer, from intelligent connected vehicles (Alibaba), to virtual reality (Meta's metaverse), and even outer space (Blue Origin). We propose that these entities are pursuing these directions not only voluntarily but also because they are facing criticism from the outside and from within. The Federal Trade Commission and 46 states in the US filed an antitrust lawsuit against Facebook in 2020 (Smith 2021). Gig workers across the globe are organizing to challenge the data-driven labour models (Guest 2021). A public demand for regulating, and even breaking up, platforms is growing (Taplin 2017). It may be too early to pronounce platforms dead, but their vulnerability does carry a potential to rethink and reform their role and influence in our daily lives (McCammon & Lingel 2022). Additionally, it may be time to ask: which voices can (and do) shape the future of these platforms? How is academic research capable of influencing these conversations, especially in light of the access constraints that researchers face when examining proprietary platforms and systems? Who conceptualises notions of fair platform governance? What role do workers themselves play in reimagining platform futures?
Reimagining Platforms is a new collaboration between The University of Edinburgh and University of Toronto. It is a one-day symposium taking place at the University of Edinburgh on October 31, 2022 that will bring academics and community and local partners together to develop methods and concepts to analyze the different futures and possibilities of platforms and platform economies. We invite papers and presentations that reimagine platforms in alignment with three specific themes: 1) researching proprietary digital platforms; 2) governing digital platforms; and 3) new labour futures.
Please Register for "Reimagining Platforms" here:
https://www.eventbrite.co.uk/e/reimagining-platforms-tickets-414571633917
Symposium Schedule:
9:00-9:25     Coffee
9:25-9:30     Welcome
9:30-9:40     Pip Thornton, University of Edinburgh
9:45-11:45    Researching Platforms (Moderator: Kate Miltner) 
Location: Informatics Forum
9:45-10:15       Panel 1: Technical Interventions/Platform Data
Jesse McCrosky (Mozilla Foundation)
Craig Fahner (York University / Toronto Metropolitan University)
Simon Rowberry (University College London)
Dustin O'Hara (Western Washington University)
10:15-10:45    Panel 2: Corporate Comms & Policy Analysis
Tim Highfield (University of Sheffield)
Salla-Maaria Laaksonen (University of Helsinki)
Melissa Renau Cano (Universitat Oberta de Catalunya)
10:45-11:10    Panel 3: Web Archiving
Fernando van der Vlist (Utrecht University)
Katie Mackinnon (University of Toronto)
Jessica Ogden (University of Bristol)
11:10-11:45    Panel 4: Ethnography/Participatory Methods
Jessamy Perriam (ITU Copenhagen)
Sarah Roberts (University of California, Los Angeles)
Susan Oman (University of Sheffield)
Vikki Jones (University of Edinburgh)
11:45-12:00 Coffee Break
12:00-1:30 Governing Platforms (Moderator: Morgan Currie)
Location: Informatics Forum
Tegan Cohen (QUT Law School)
Alberto Cossu (University of Leicester
Lianrui Jia (University of Sheffield)
Ruize Xu (Renmin University of China)
Jake Pitre (Concordia University)
1:30-2:30.    Lunch (provided by Blue Sky Catering)
Location: Informatics Forum
2:30-3:30     Platforms & Work (Concurrent Sessions)
Session A (Informatics Forum)
Sophie Bishop (University of Sheffield)
Madison Trusolino (University of Toronto)
Alessandro Gandini (University of Milan)
Isabel Munoz (Syracuse University)
Session B (40GS_LG.07 – Teaching Studio)
Yuxing Zhang (University of Toronto)
Christopher Bagger (University of Copenhagen)
Sheena MacRae (University of Cambridge)
3:30-3:45     Break

3:45-5:00     Lessons from the Gig Economy (Concurrent Sessions)
Session A (Informatics Forum)
Noopur Raval (The Alan Turing Institute), Rida Qadri (MIT) & Sneha Annavarapu (National University of Singapore and Yale NUS)
Al James (University of Newcastle)
Cailean Gallagher (Workers Observatory)
Jacob Gursky (Personal Data I.O.), Jessica Pidoux (Sciences Po), Abbadi Lakdar (Entrepreneur) &  Paul-Olivier Dehaye (HestiaLab)
Session B (40GS_LG.07 – Teaching Studio)
Jonas Valente (University of Oxford) & Oguz Alyanak (University of Oxford, Fair Work)
Tiago Veira (European University Institute)
Diana Enriquez (Princeton University)
Frederico Piovesan (Politecnico di Torino)
Vasileios Galanos (University of Edinburgh) & Aida Ponce Del Castillo (European Trade Union Institute)
5:00-5:15     Break
5:15-6:00     Keynote: Anne Helmond, Utrecht University
6:00-7:00    Drinks Reception
Sponsored by: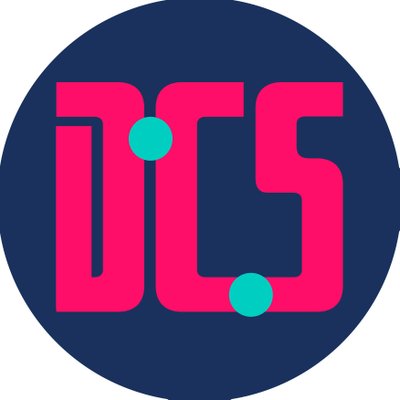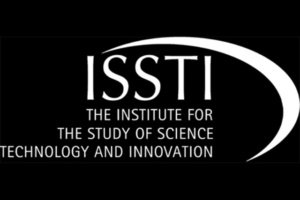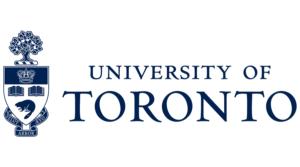 Reimagining Platforms Code of Conduct: 
The Reimagining Platforms Code of Conduct aims to create an atmosphere where all participants can feel safe, respected, and be treated with dignity. In alignment with the University of Edinburgh's Dignity and Respect policy, individuals will be immediately asked to leave if they engage in any of the following:
Unwelcome physical contact ranging from unnecessary touching to serious assault

Intimidating or threatening behaviour, or language

Unwelcome attention or advances of a sexual nature

Behaviour, language, or gestures that are disparaging, discriminatory, exclusionary, ridiculing, or insulting

Inappropriate communication or visual display of offensive material
This Code of Conduct applies to both in-person and online/social media conduct.
Consent is also at the heart of our Code of Conduct policy, and as such, we have asked our presenters to specify whether they consent to have their presentations recorded or shared publicly/on social media. If a presenter specifically states at the start of their presentation that they do not want any part of their presentations recorded or shared, we request that audience members respect this.
Share