Conquering my maths degree at Edinburgh
Conquering my maths degree at Edinburgh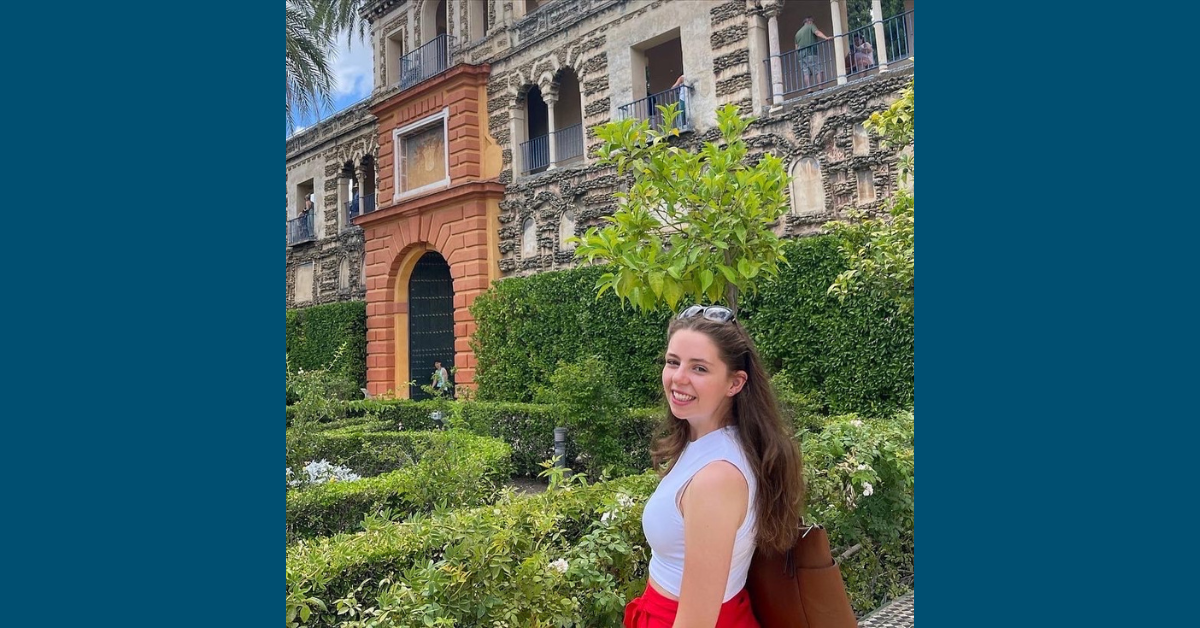 by Fionnuala / from London / BSc Mathematics and Statistics/ 4th Year (UG)
Who would have thought that I would finally make it to the end of my Maths degree at University of Edinburgh? Not even a global pandemic could stop me! It's been quite the whirlwind journey, filled with difficult formulas, eye-opening theories, and a healthy dose of caffeine. As I reflect on my time here, I can't help but be astounded at the growth and achievements I've experienced (cringy, I know, but it's true!). 
From tackling complex calculus problems to unravelling the mysteries of abstract algebra, my academic life for the past four years revolved around the search of mathematical knowledge. I soon realised that calculus and algebra weren't quite for me so switched to Maths and Statistics but that is something which has been so great about the academic side of my degree – the flexibility! I have taken a wide range of courses during my time here with my favourite definitely being during my final semester of study ever. Despite this maybe being the most stressful period of my studies so far, it was definitely the most rewarding as I undertook a group project in applying last mile delivery problems to autonomous robots within an Applied Operational Research course! These lecturers ignited my passion for the subject with their engaging lectures and thought-provoking discussions and I got to work with a fantastic group of friends on the project too. The year has also ended in rigorous exams, projects, and presentations, however, being on the other side of them now has really made me appreciate the amazing people I have met during my time here and how supportive my friends (particularly those who had to put up studying and revising with me!) have been. 
University life isn't just about hitting the books; it's also about forming lasting connections and embracing the vibrant social scene. Along this mathematical journey, I had the privilege of meeting so many wonderful people and forming what I hope will be life-long friendships. Degree friends formed study groups, delved into problem-solving sessions, and supported each other through the highs and lows of the degree. Beyond academics, Edinburgh's diverse range of societies and clubs provided a platform for me to explore my other interests and forge connections outside the classroom. Whether it was joining the Maths Society (which I was proudly President of during this year), participating in choirs, or engaging in volunteer work, these experiences added depth to my university experience and created memories that will last a lifetime. The highlight of the social scene this year had to be the Maths Ball organised by MathSoc where over 150 of us celebrated with a formal 3 course dinner, dancing and more festivities which was such a lovely way to end the year. 
As I near the finish line of my maths degree at Edinburgh with graduation only a few weeks away, I'm filled with a sense of accomplishment and gratitude. The journey has been challenging yet invigorating, and I've grown both academically and personally. Armed with newfound knowledge and a zest for discovery, I'm excited to embrace the next chapter of my life and am extremely sad to be leaving Edinburgh! 
Share