Meet the team
Sarah McGeown's memories of childhood reading include happy summers at her grandparents' house, reading well-loved copies of Oor Wullie and The Broons, and getting caught up in the adventures of the Famous Five and Secret Seven.  As a teenager, she discovered Point Horror books, with The Hitchhiker being particularly terrifying!  Before starting a family, Sarah loved to travel and her bookcase is full of well-used travel books which have been around the world with her.  These days Sarah reads a mix of fiction and non-fiction, her favourite reads this year include Shuggie Bain by Douglas Stuart and Why we Sleep by Matthew Walker.  Sarah is a Senior Lecturer in Developmental Psychology at the University of Edinburgh and Principal Investigator on the Love to Read project.  Sarah is passionate about promoting a love of reading and works in collaboration with children, young people, teachers and other professionals to conduct her research.  You can learn more about these research projects here: https://lalco.org.uk/projects/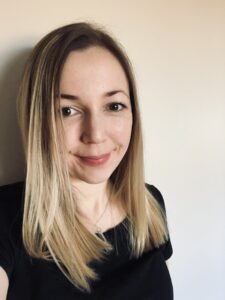 Emily Oxley's early childhood was shaped by reading, with the Shirley Hugh's Alfie series being among her favourites. She loved the vibrant illustrations and reciting the rhyming couplets of Two Shoes, New Shoes (bright shiny blue shoes!). Aged six, Emily and her dad read Charlotte's Web together at bedtime and had great conversations about Wilbur and his adventures. Nowadays, Emily is an avid reader and enjoys a mixture of classic and modern fiction. This year, her favourite books have been The Vanishing Half by Brit Bennett, The Underground Railroad by Colson Whitehead and The Family Upstairs by Lisa Jewell. Emily is a Postdoctoral Researcher on the Love to Read project based at The University of Edinburgh. She very much enjoys working with children and young people and would like to help reluctant readers to  fall in love with reading.
Jessie Ricketts spent a lot of her childhood reading, mostly propped up on her elbows on her bottom bunk. Since then reading has always been a constant, mostly fiction reading, often new releases and often classics. Jessie has read few books twice, so the ones that she has read twice are a bit special. One was John Fowles' The Magus, which her father passed on, having read it on a trip to Greece as a teenager in the 60s. Another is Alias Grace by Margaret Atwood, which captured her imagination when she was younger, thinking about whether women were listened to and believed (or not!) in the mid 19th Century. Supporting others with their reading has always been a feature too. Jessie's younger brother found learning to read a bit tricky and as a teenager she volunteered at his primary school to listen to him and his classmates read aloud. Now reading permeates almost every aspect of Jessie's life. At work, she collaborates with teachers to conduct research on language and literacy development in children, young people and adults. A current project hopes to increase reading activity by providing adolescents with access to a choice of books and encouraging them to set their own reading goals. At home, she reads most days on her own, and with her two children. Jessie is an associate editor for the Scientific Studies of Reading journal and directs the Language and Reading Acquisition (LARA) research group in the Department of Psychology at Royal Holloway, University of London. You can find out more about her research here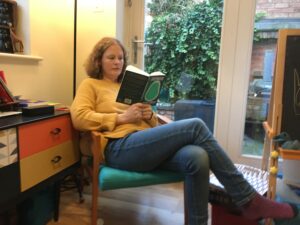 Laura Shapiro would rather be buried in a book than pretty much anything else. To avoid the rising panic when coming to the end of a novel, she keeps a stack of books ready- always fiction, and always with complicated characters- ideally as different from her as possible (yes, she admits to escapism). However, her taste in books wasn't always so sophisticated. Laura's reading addiction began with comics (Whizzer and Chips- now ancient history!) and graphic novels (Asterix was a favourite). As a teenager she gravitated towards novels with a dark and criminal edge (Brighton Rock and A Clockwork Orange) before moving into dystopian fiction, which she still reads a lot (recently The Power by Naomi Alderman). She's currently reading Greenwood by Michael Christie having just finished The Girl with a Louding Voice by Abi Daré. When she can be dragged away from her novel, she conducts research into language and literacy with a particular focus on the early foundations of reading, and the consequences of becoming a reader for all subsequent learning (spoiler: it turns out that learning to read can change your life!)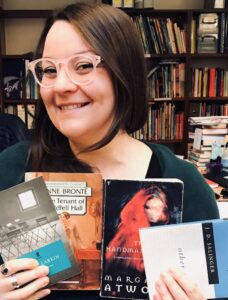 Katherine Wilkinson has always enjoyed getting lost in a book. One of her earliest memories of reading is being so scared by The Witches (read to her at an impressionable age by her mum) that she felt compelled to share her fears with her classmates, spreading a wave of terror through Wybers Wood Infant School. She soon bounced back, spending most Saturdays in WHSmith vying with other Enid Blyton devotees for lesser-spotted instalments of The Famous Five. Growing up in a small English town in the 90s where the internet had yet to reach, it was through sixth form and the NME that Katherine was introduced to authors like Margaret Atwood, Philip Larkin, the Brontë sisters, and JD Salinger. Liking what she read, Katherine went on to study English at the University of Liverpool and then worked in publishing. She now works at Scottish Book Trust, a national charity that believes books, reading and writing have the power to change lives. She heads up their research and evaluation department, supporting her colleagues to assess the impact of their programmes and collating and conducting research around the benefits of, and barriers to, reading for pleasure.
Claire Sleath is an experienced Primary School teacher, primarily teaching Year 6. Her love of children's literature stemmed from her father reading to her as a child, particularly horror stories and poetry. She leads Literacy and Reading at her school and has developed a book-centred writing curriculum, striving to create a strong reading community. Claire is part of the 'Review Crew' at Booksfortopics.com and uses her extensive knowledge of children's literature to inspire children to read and write for pleasure. Claire finds and shares high quality author examples on her Instagram and Twitter page @pagetopen, which she uses as writing models in the classroom. Her favourite children's books are 'Orphans of the Tide' by Struan Murray and 'Fireweed' by Jill Paton Walsh.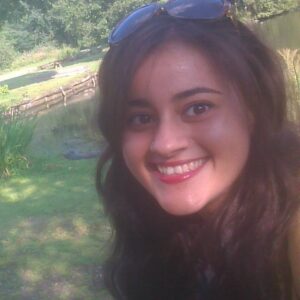 Chereen Rain is an experienced primary school teacher in East Scotland who spent a childhood adoring fiction. She spent most of her childhood in a library and is still struggling to get through her ever growing pile of 'to read' books. Her favourite reads as an adult are the Poldark series by Winston Graham, as well as anything by Margaret Atwood or Jessie Burton. Aside from classroom teaching, Chereen has most recently been working on the Building Racial Literacy programme with Education Scotland. Linking with this, she has created the Primary Anti-Racist Teaching Project (PART) to share resources created to help teachers decolonise the curriculum. This is a work in progress but can be accessed at thepartproject.co.uk. Chereen is excited to contribute to the Love to Read programme to help pupils see their different identities reflected in literature.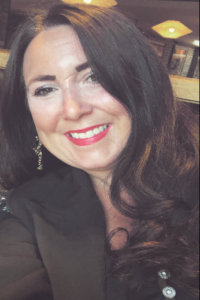 Carol Ann Neil is an experienced Primary School Teacher in Central Scotland. Her love of reading for pleasure stems from a very young age as her mother immersed her in fairy tales. She particularly loved being read tales from the Brothers Grimm anthologies. Carol Ann is part of a Literacy Improvement Team in her school and in line with her determination and passion to improve Literacy outcomes for children, has organised many exciting reading events, activities, writing projects and author visits. Relentless, to close the attainment gap and engage as many children as possible in reading and writing for pleasure.  She continually strives to create and promote a strong reading and writing culture within her school. She enjoys writing her own stories and poems which she uses as writing models with the children. She is passionate about ensuring children are exposed to careful book choices that are inclusive, representing the diversity, differences and interests of all.
C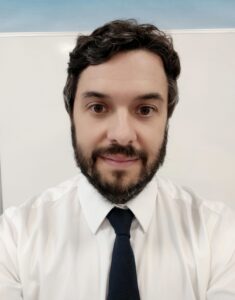 hris Youles spent most of his childhood with his nose buried in a book: traversing Mount Doom, escaping to treasure islands and visiting Magic Faraway Trees. Now his bedside table has a 'to read pile' that is so high it is in danger of needing planning permission. Chris is currently reading 'The Haunting of Hill House' by Shirley Jackson and being too afraid to turn the lights off. Chris is an Assistant Head Teacher, English Lead and Specialist Leader of Education, focusing on writing.
Emily Weston has always loved reading, ever since she could pick up a book! As a child, she loved reading Dragonsbane and Harry Potter, but would read anything she could get her hands on. Now, she loves all genres but particularly enjoys YA stories with strong, diverse female voices. With 8 years teaching experience, predominantly in Year 6 but also within Year 7, too, she has had a passion for creating excitement for children and reading for pleasure. Having previously been Reading Lead, she now leads Community and Transition within a primary school in Swindon. Alongside teaching, she reviews books for a range of publishers (www.theteacherbookworm.com)  and writes blogs and articles for a range of websites and magazines including HWRK Magazine and TES. Last year, she completed a scholarship at the University of Oxford about books and their positive impact on SMSC within classrooms, which stemmed from a passion for using books to promote emotional literacy and empathy in school.
Katie Juckes was th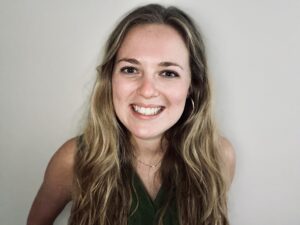 e epitome of a reluctant reader as a child, having dyslexia meant that learning to read and learning to love reading was an obstacle that took many years to overcome. Through persistence and the wonderful world of audiobooks, Katie went from reading the Argos catalogue to falling in love with literature. She relaxes by reading about Just William's raucous escapades, the refined lives of the Austen character and Agatha Christie's ingenious plot twists. Katie now works as a primary school teacher in a diverse school in central London. She is also currently undertaking a part-time Master's in Educational Leadership.
Love to Read project team: Sarah McGeown (Principal Investigator), Emily Oxley (Postdoctoral researcher), Jessie Ricketts (Co-I, Royal Holloway), Laura Shapiro (Co-I, Aston University), Christina Clark (Director of Research, National Literacy Trust), Megan Dixon (Headteacher – England), Helen Fairlie (Senior Education Officer, Education Scotland), Katrina Lucas (Teacher – Scotland), Katherine Wilkinson (Head of Research and Evaluation, Scottish Book Trust).
Love to Read Expert Advisory Group:  Our project is supported by a fantastic expert advisory group, appointed due to their expert knowledge in this area.  The group includes Professor Teresa Cremin, James Clements and Dr Melanie Ramdarshan Bold.