About the project
Co-designing a programme, with children and teachers, to inspire and sustain a love of reading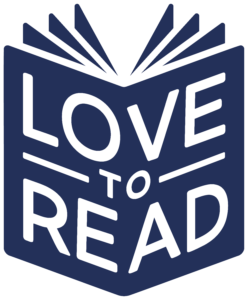 The Nuffield Love to Read project was a collaborative project between researchers, teachers, other professionals and children, which aimed to inspire and sustain a love of book reading
The project ran from September 2021 – February 2023 and had four phases:
Phase 1:  A literature review to summarise relevant theory and research and identify research-informed principles (access, choice, time, connection ,social and success) which underpinned the programme.
Phase 2: Interviews with children (n = 59, 4 schools) to learn about their perspectives and experiences of reading for pleasure in school, their own ideas to promote reading for pleasure, and their thoughts on the six research informed principles identified during phase 1.
Phase 3: The co-design of the Love to Read programme, with six teachers, drawing upon their professional and pedagogical knowledge, experience and expertise to create classroom activities to embed the principles into practice.
Phase 4:  An evaluation of the programme (in a mixed methods study) in four UK primary schools, examining the acceptability and feasibility of the programme, teachers and children's perspectives and experiences of it, and to test for changes in reading motivation and/or engagement resulting from the programme.

Research papers
As part of the Love to Read project we have published a number of academic research papers, which share findings from the project, process and/or programme evaluation.
Phase 2:
This paper shares children's perspectives and experiences of common reading for pleasure practices at school, specifically independent reading, teacher read-aloud, book-talk, reading diaries, book provision, the use of technology, annual celebratory events and the use of rewards.  This is based on data from Phase 2 of the project, where we interviewed children about reading for pleasure practices in their school:
Oxley, E., & McGeown, S.  (2023).  Reading for pleasure practices in school: children's perspectives and experiences.  Educational Research: https://www.tandfonline.com/doi/full/10.1080/00131881.2023.2236123
Phase 3:
This paper describes the methodological approach underpinning the Love to Read project and development of the programme: research-practice partnership and teacher-researcher co-design (phase 3).  It discusses why this way of working is so important, and shares teachers' experiences of being involved in the co-design of the programme:
McGeown, S., Oxley, E., Love to Read Practice Partners, Ricketts, J., & Shapiro, L.  Working at the intersection of research and practice: The Love to Read project.  International Journal of Educational Research: https://www.sciencedirect.com/science/article/pii/S0883035522002075
Phase 4:
This preprint (currently under review) describes the theories and empirical research underpinning the Love to Read programme and the results from the evaluation.  The programme evaluation had a dual focus on both implementation and effectiveness (using a mixed methods approach).  Please note this preprint has been anonymised for the review process (i.e., XXX = Love to Read):
Oxley, E., McBreen, M., Shapiro, L., Ricketts, J., & McGeown, S.  (under review).  An evaluation of the XXX programme: Examining implementation and effectiveness.  https://osf.io/agb6w/
Project researchers:
Sarah McGeown (Principal Investigator, University of Edinburgh)
Emily Oxley (Postdoctoral Researcher, University of Edinburgh)
Jessie Ricketts (Co-Investigator, Royal Holloway, University of London)
Laura Shapiro (Co-investigator, Aston University)
Project partners:
Christina Clark (Director of Research, National Literacy Trust)
Megan Dixon (Headteacher)
Helen Fairlie (Senior Education Officer, Education Scotland)
Katrina Lucas (Primary school teacher)
Katherine Wilkinson (Head of Research and Evaluation, Scottish Book Trust)
Teacher co-design team:
Katie Juckes
Carol Ann Neil
Chereen Rain
Claire Sleath
Emily Weston
Chris Youles
Expert Advisory Group:
Professor Teresa Cremin
James Clements
Dr Mel Ramdarshan Bold
+ more