About our project
Co-designing a programme, with children and teachers, to motivate and engage child readers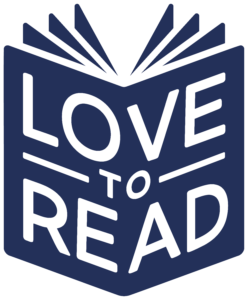 The Nuffield Love to Read project aims to co-design a programme to motivate and engage children to read books, combining existing reading motivation and engagement theory and research, with children's ideas, and teachers' professional and pedagogical knowledge, experience and expertise.  Our project has three phases:
Phase 1 : Literature review (of relevant theory and research) and interviews with children (n = 60, 3-4 schools) to finalise  principles (e.g., success, choice, relevance) to underpin the programme, and learn more about children's reading experiences and their ideas of activities to embed these principles in practice.
Phase 2 : Co-design the programme (with six primary school teachers), drawing upon teachers' professional and pedagogical knowledge, experience and expertise to create classroom activities to embed intervention principles in practice (also drawing upon Phase 1 insights from children).
Phase 3: Evaluate the programme (in a mixed methods study) in six primary schools (n= ~250 children) across the UK, seeking to evaluate changes in children's reading motivation and engagement, and children's and teachers' experiences of the programme.
This project is fully aligned with open science practices to ensure transparency and accessibility of the research. We will preregister our different phases with the Open Science Framework and will ensure all data collection measures (e.g., interviews questions, questionnaires) and data (qualitative and quantitative) are made available following project completion.
Phase 1 aims:
1) To understand and describe the breadth and diversity of children's book reading experiences.
2) To understand and describe school-based practices which children feel would encourage them, and their peers, to enjoy and read more books.
Phase 1 preregistration is available here: https://osf.io/5ztjk
Phase 2 aims:
1) To co-design (researcher-teacher collaboration) a programme to motivate and engage child readers which is underpinned by relevant theory, research, and children's insights.
2) To evaluate the co-design process, from participating teachers' and researchers' perspectives.
Phase 2 preregistration is available here: https://osf.io/xsjhc
This project is funded by Nuffield Foundation and will run from September 2021 – February 2023
Project researchers:
Sarah McGeown (Principal Investigator, University of Edinburgh)
Emily Oxley (Postdoctoral Researcher, University of Edinburgh)
Jessie Ricketts (Co-Investigator, Royal Holloway, University of London)
Laura Shapiro (Co-investigator, Aston University)
Project partners:
Christina Clark (Director of Research, National Literacy Trust)
Megan Dixon (Headteacher)
Helen Fairlie (Senior Education Officer, Education Scotland)
Katrina Lucas (Primary school teacher)
Katherine Wilkinson (Head of Research and Evaluation, Scottish Book Trust)
Teacher co-design team:
Katie Juckes
Carol Ann Neil
Chereen Rain
Claire Sleath
Emily Weston
Chris Youles