The project Lived-in Heritage: Perspectives on European Cultural Landscapes from Architecture Schools proposed by Romania for 2022 has partner countries Ukraine and Scotland and is funded in the framework of  European Cross-Frontier Cooperation Projects for the European Heritage Days joint action of the Council of Europe and the European Union EAC/A05/2021 – BH4788  PMM 2847.
Premises
The European Heritage Days are the most widely celebrated participatory cultural event shared by the people of Europe. The Council of Europe launched the initiative in 1985, and in 1999 was joined by the European Union to create the joint action, which has continued up to the present day.  The aim of European Heritage days is to encourage a broad range of buildings to open their doors to explore their role in a sustainable future. Therefore, the historic buildings were expected to demonstrate their impact in preserving local identities, as well as showing how at-risk heritage sites can be restored or re-purposed using traditional renovation techniques, skills and materials as part of socially and environmentally sustainable urban development.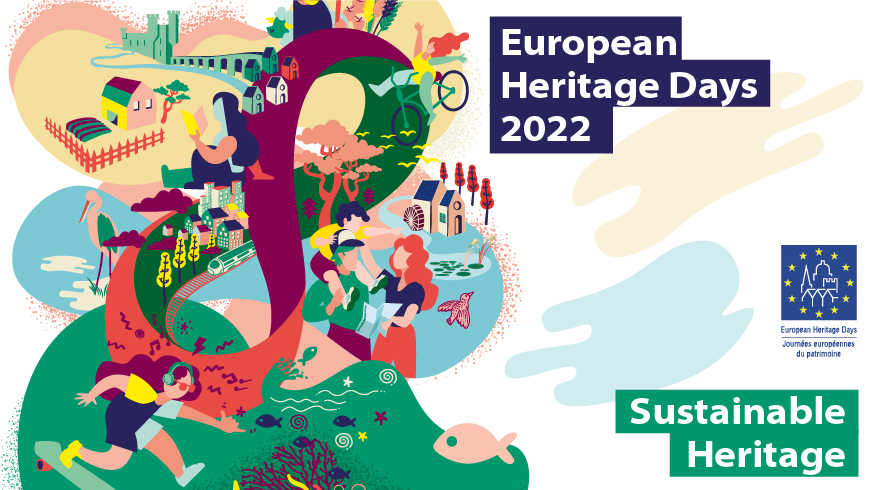 Sustainable Heritage, the 2022 theme, looks towards the future of our shared cultural heritage by discussing the responsible decisions and choices we can all make today.
Within this theme, the Lived-in Heritage project promotes cooperation between academia and practice in the field of cultural heritage at European level, with a specific focus on the notion of cultural landscape in historic urban context through the paradigm of living heritage: engaging people in heritage decision-making and ensuring heritage serves their wellbeing.
Scientific co-ordinators: Dr Ileana Kisilewicz and Dr Ruxandra-Iulia Stoica