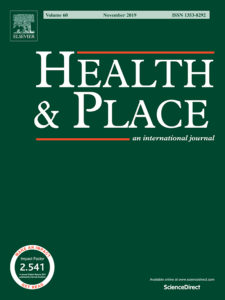 I graduated in Geography from Durham University before completing my postgraduate studies at the Universities of Leicester and St Andrews. I joined the University of Edinburgh as a Reader in Human Geography in early 2009 and was promoted to Professor in 2011. With colleagues at Edinburgh and Glasgow we have established the Centre for Research on Environment Society and Health (CRESH). The research of the centre is concerned with exploring how physical and social environments can influence population health. We are particularly interested in how aspects of the natural and built environment can work to improve health. For more information on CRESH click here. You can now follow us on Twitter @CRESHnews and @jamie0pearce. I am Editor-in-Chief of the journals Health and Place and Wellbeing, Space & Society.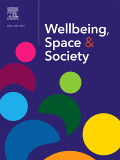 Between 2003-09 I was a Lecturer and then Senior Lecturer in the Department of Geography at the University of Canterbury, New Zealand. I was also founding Director of the GeoHealth Laboratory and have been appointed as an Adjunct Professor in the Department of Geography at the same institution.
I am also the Director of the ESRC Scottish Graduate School of Social Science-Doctoral Training Partnership which is a national collaboration drawing on the expertise of all 16 Scottish Universities  to bring together the best social science ideas, skills and initiatives from across the country.