Reading Time:
3
minutes
10 weeks sounds like so long. Over two months!  Even at 5 weeks into this internship I thought "wow, I'm only half way through – I'm going to be able to get so much done!" Well now there are two weeks left and since last month, like an IDIOT, I scheduled 3 days of leave for next week I have suddenly realised there is almost no time left.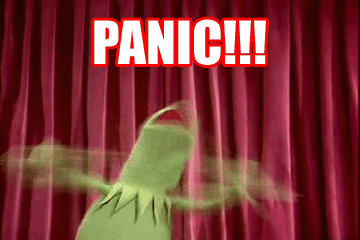 I am one of the open content curator interns and our job is to help take resources made around the university and release them as open educational resources.  This sounds really simple but there can be quite a lot of work that needs to be done, depending on the resource (on a side note, shutterstock is the bane of my life… just – just never use it, please). Somewhere around week 2 the other intern working on this with me mentioned that the most resources any of the previous year's interns had managed to release was 4.
"I don't need to beat that" I said to myself, "it's quality over quantity that matters, just do your best work".  But somewhere in the back of my brain the number took hold and as the end of my internship approaches I find I can't let go of it!
So far I have released three resources and I'm close to finishing this fourth, but it's amazing how, when you start really trying to get something done quickly, everything seems to move so slowly! One of the frustrating things I have found over the whole course of this internship is how inconvenient it is to be trying to get in touch with people around the University during the summer.  Students don't even think about their University email account between June and August and so much of the staff is on holiday – I get a sinking feeling every time I see an automated reply.
How did I take so long on my first resource! It took me almost a month to finish off that first one, and it needed much less work than any of the ones I've done since.  That's a learning curve I suppose, and it definitely reminds me that I've got better at this – but it's still frustrating.  I wish I could go back in time and knock it out in a week.
I've really enjoyed this work – it's very satisfying to be able to make tangible products which go out into the world but you know when you do something too much and it's all you can think about? Once I played Tetris so much I started stacking imaginary blocks all the time, and recently I've realised I'm sorting through resources in my dreams (maybe it's a good thing that I scheduled that leave – I should probably sort out one of those automated replies).